EiE Nigeria | Weekly Updates – Friday, December 18, 2015
"The government is us; we are the government, you and I."
– Theodore Roosevelt
Dear #ActiveCitizen,
Know your representative! Shine your eye!!!
ShineYourEye!!!!
"Those opposed to anti-frivolity bill have opportunity to make input." – Senator Aliyu Abdullahi (Niger North)
With the move by the members of the National Assembly to regulate social media, it's time to find out who represents you so you can keep them accountable to YOU!
To get your representatives' details:
Text 'SYE and your PU number (top left of your voter's card)'
to 20050
Example: 'SYE 24/10/03/07'
Watch out for public hearing dates!!
Ekiti Local Government Polls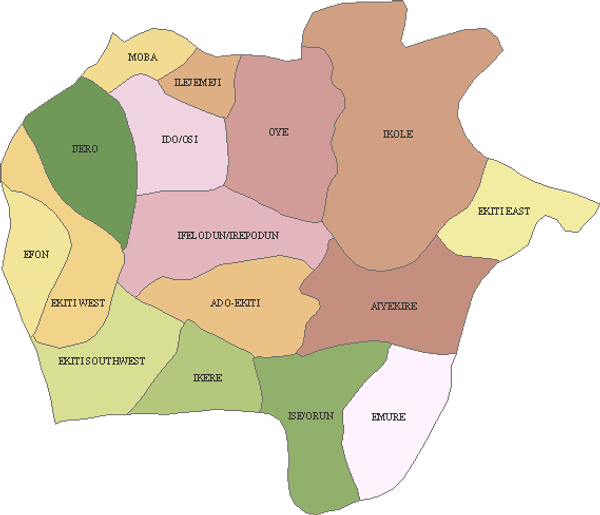 "There will be equity. We are going to be fair to all parties as we are going to give them level playing ground. We will not be biased." – Justice Kayode Bamisile (rtd) (Ekiti SIEC Chairman)
The first local government election in this new political dispensation will take place tomorrow in Ekiti State.

The All Progressives Congress (APC) filed a case in the High Court to stop the elections based on the allegation that the Chairman of the State Independent Electoral Commission (SIEC) is a card carrying member of the governor's party, Peoples Democratic Party (PDP).
The suit was adjudged baseless and without merit. As the APC decides to appeal the judgement, 5 political parties will participate in the polls tomorrow – Peoples Democratic Party (PDP), African People's Alliance (APA), KOWA Party, United Progress Party (UPP), People's Party of Nigeria (PPN).
In Ekiti? You can observe and let us know about the electoral process.
BBOG Lagos Family – Venue Change

It's now 613 days since our Chibok Girls were abducted.
A bill seeking to establish a North-East Development Commission, sponsored by Speaker Dogara and lobbied for by the BBOG group, passed second reading this week.
The commission is purposed to receive and manage funds for development of the North-East region – resettlement, rehabilitation and reconstruction.
We will continue to demand of our government that Nigerian lives matter!
PLEASE NOTE THE CHANGE OF VENUE FOR LAGOS.
Join a gathering in your city to stand for our girls:
Abuja – Unity Fountain, Daily, 4:30 – 6pm
Lagos – Falomo Roundabout, Ikoyi, Saturdays, 11am-1pm
Osogbo – Freedom Park, Sundays, 5pm
Would you like to get periodic updates? www.bbogfamily.ng
Open Letter to President Buhari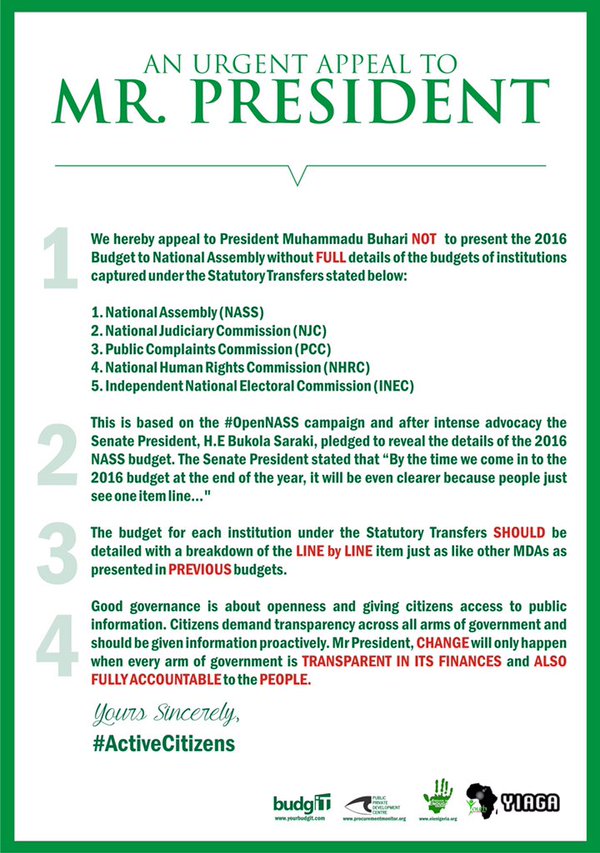 At great cost to Budgit and partner organizations, full page adverts were placed in Guardian and The Nation on Wednesday, NOT to present the budget until the budgets of the National Assembly & other institutions are made public.
EiE Survey
The graph below is a snap shot of responses to the work we do.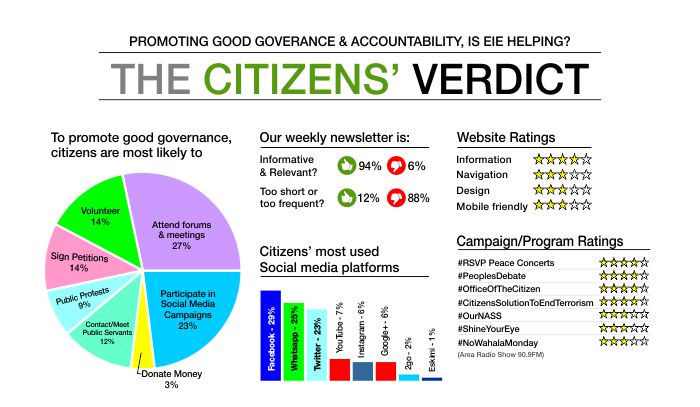 We would like to get more responses to shape our work for next year.
Please take a few minutes to help fill in the survey.
Thank you!
Money 'saved' on Fuel Subsidy Removal as of December 18, 2015:

N1,530 trillion (approx. $7.690 billion)
Have a great weekend!
The EiE Nigeria Team