When you support EiE, you ensure citizens can access programs and platforms that promote citizen engagement and good governance in our nation.
---
                       2018 Fundraiser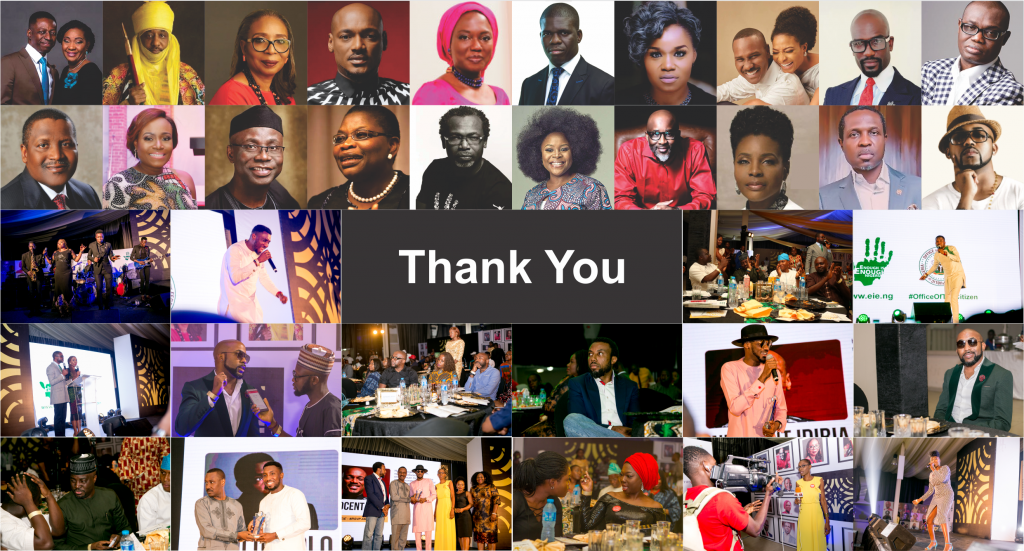 Our 2018 fundraising dinner was held on Sunday, 15th April with the theme 'Light a Candle' to raise funds for our Office of the Citizen and RSVP – Register| Select| Vote| Protect programs. It was a night of laughs, music, honors and auctions! We had brilliant performances from three of Nigeria's finest artistes. 2Baba's 'E be like say' emphasizing that power is nothing when citizens do not enjoy the basics of life! Timi Dakolo's 'Great Nation'; moved the audience to a standing ovation and a motion that it become our national anthem; it got a resounding 'aye'! Aramide's 'Fun mi lowo mi' reminded us of why we were there!
Our committed volunteers and #RSVP Ambassadors were honoured for their consistent support of EiE's mission with their time and goodwill.