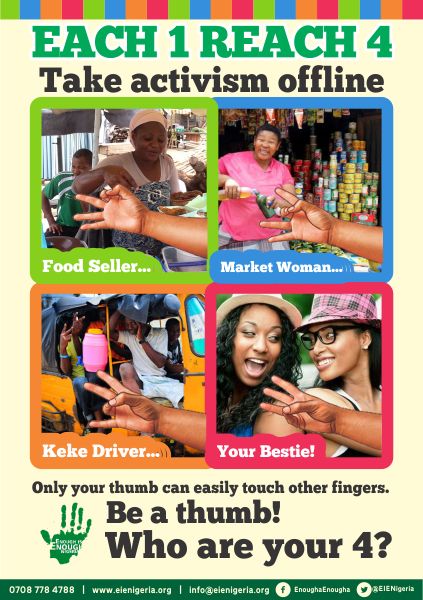 When you become a member of EiE, you take the pledge to be a "thumb" and promote good governance and civic engagement in the country.
What is being a thumb?
As a "thumb" you take the steps to engage others on community issues and support calls to action to promote real change. This means doing any of the following:
•    supporting causes and engaging others through EiE's social media platforms
•    participating in protests
•    signing petitions
•    exercising your right to RSVP
•    volunteering
•    staying involved in your community
EiE supports issues of interest/concern to members. This is why we showcase members doing great work in their communities and encourage others to do so as well.