EiE Nigeria | Weekly Updates – Friday, April 8, 2016
"Safety and security don't just happen, they are the result of collective consensus and public investment. We owe our children – the most vulnerable citizens in our society, a life free of violence and fear."
– Nelson Mandela
#OfficeOfTheCitizen on NigeriaInfo 99.3 FM – "Bring Back Our Girls – 2 Years On"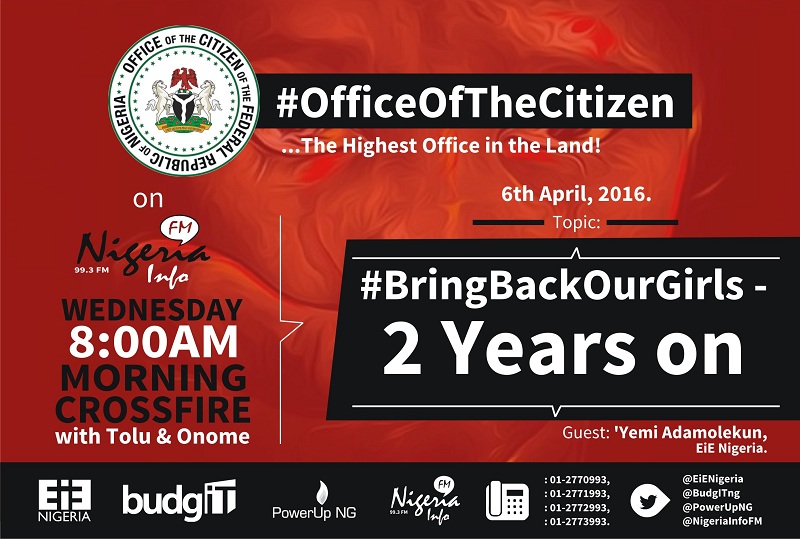 On this week's episode of the program, EiE Nigeria's Executive Director (and an active member of the #BringBackOurGirls family), 'Yemi Adamolekun engaged listeners on the journey so far. Whilst 18 parents of the missing girls have died, it was also heart-breaking to realize (from callers during the program), that some still believe that the cause was a political agenda against Goodluck Jonathan's government at the time.
The BBOG Family's advocacy for the return of the Chibok girls continues. Join a BBOG gathering in your city as we countdown to 2 years without our Chibok girls:
Abuja – Unity Fountain, Daily, 4:30pm – 6pm
Lagos – Falomo Roundabout, Ikoyi, Saturdays, 11am-1pm
Osogbo – Freedom Park, Sundays, 5pm
Would you like to get periodic updates from the BBOG family?
Subscribe HERE: www.bbogfamily.ng
Missed the #OfficeOfTheCitizen show? Catch up with our #Storify post.
Join us for Office Of The Citizen on Nigeria Info 99.3 FM, Lagos every Wednesday from 8.00am.
Call in to the program on 01-2770993, 01-2771993, 01-2772993, 01-2773993.
Join in the conversation online by tweeting at @EiENigeria with #OfficeOfTheCitizen.
Donate – EiE Enabler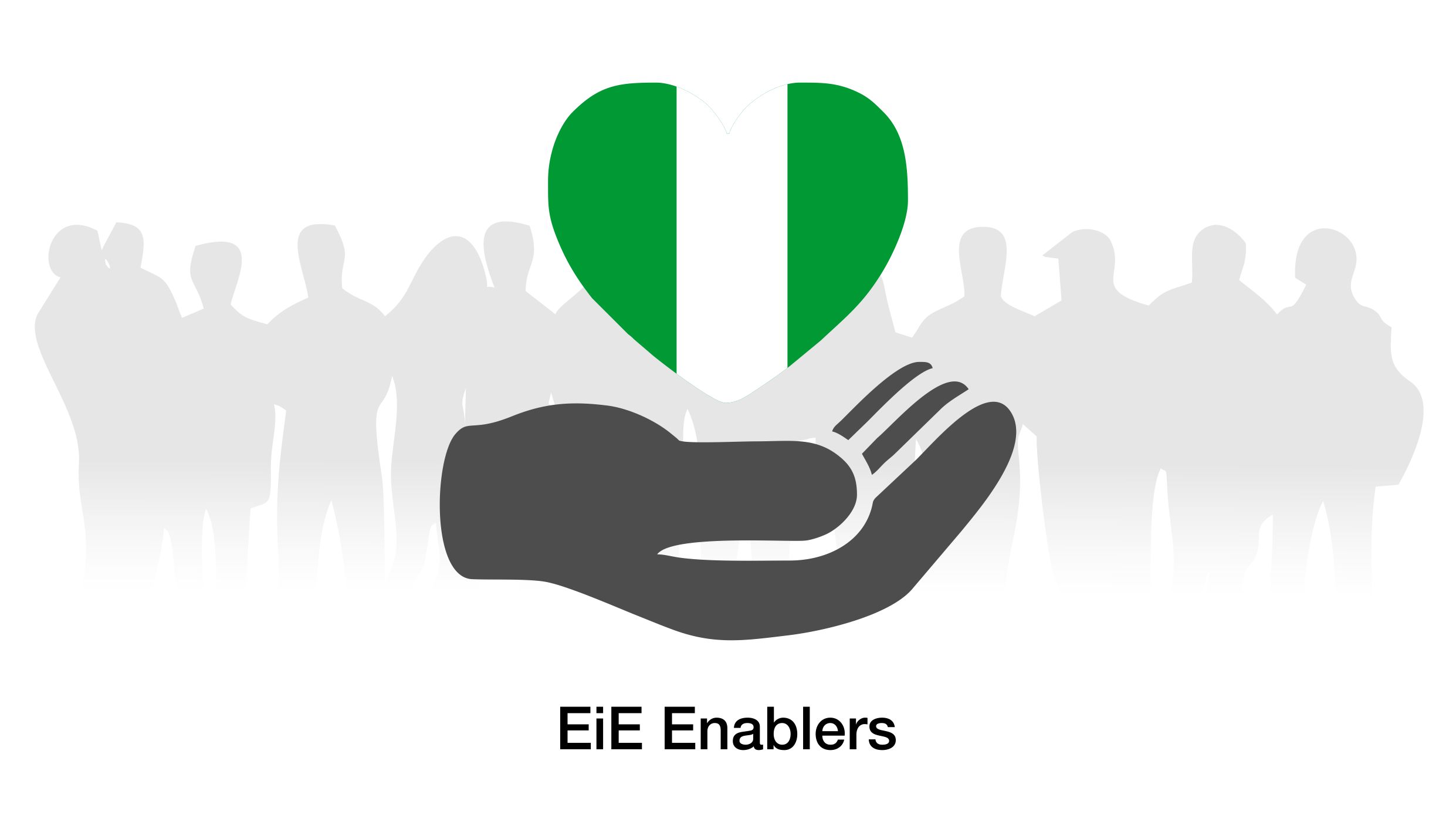 From a protest on March 16, 2010, EiE Nigeria continues to advocate for active citizenship and public accountability of those we voted for to pursue our best interests.
However, we can not do it alone. Would you like to donate ₦500, ₦1000, ₦5000, ₦10,000 or any amount on a regular basis to support our work? This will make you an EiE Enabler! You can do so HERE!
Thank you, Active Citizen – for supporting good governance and public accountability in Nigeria.
NIS 2014 Recruitment Tragedy – FG Grants Automatic Employment
The Federal Government has granted automatic employment to 105 candidates and relatives of the botched 2014 Nigeria Immigration Service (NIS) recruitment as compensation for those that died and sustained injuries during the exercise.
Permanent Secretary, Ministry of Interior Mr. Bassey Akpanyung confirmed that employment was given to a total of 45 family members of deceased applicants (3 per the identified 15 families) and 60 others who were injured during the 2014 exercise.
#NoToSocialMediaBill – Have YOU Voted?

"The voice of the people is the voice of God."
We must not allow our voice – and our freedom of expression, be taken from us via this frivolous bill. We are at 3,250 votes so far, our target is 10,000! Have you called 01-4408464 to vote against the 'Social Media Bill'? Remember to press 1 to register your vote.
Voting will only take 30 seconds and cost less than N5! Remember to also get your network of friends to vote too.
EiE's 2nd 2016 Volunteer Day – Join Us!
Our next Volunteer Day is April 23, 2016!
Are you interested in volunteering for EiE as we continue to champion the cause for active citizenship, good governance and public accountability?
Please send your Name, Phone Number, Email Address and Location to 07087784788 in this format:
"Volunteer: Name. Phone Number. Email. City, State"
Example:
"Volunteer: Sola Bello. 081735436422. sola@gmail.com, Ikeja, Lagos."
Have a great weekend!
The EiE Nigeria Team