EiENigeria Weekly Newsletter – August 22, 2014
---
"Always bear in mind that the people are not fighting for ideas, for the things in anyone's head. They are fighting to win material benefits, to live better and in peace, to see their lives go forward, to guarantee the future of their children. . ."
– Amilcar Cabral
News and Events
#BringBackOurGirls: Day 130!
Today is 130 days that our Chibok girls have been missing.
Soldiers are leaving the battle front and wives are protesting the deployment of their husbands.
How much longer till more cities and states are overrun?
Ebola: Protect Yourself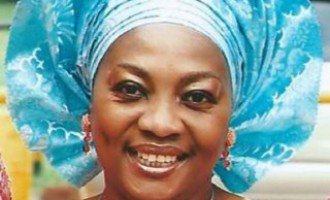 We honor Dr. Ameyo Adadevoh , Senior Consultant Endocrinologist at First Consultant Medical Centre, Obalende, Lagos.
Her professionalism ensured Patrick Sawyer was tested for Ebola and quarantined even though senior government officials wanted him released. That singular act helped contain Ebola in Lagos and saved thousands of lives.
She has a rich heritage as she's Herbert Macaulay's great grand daughter
Protect yourself. For more information, visit www.ebolafacts.com.
#RSVP: Is Voter Registration Happening in Your State?
Bauchi, Jigawa, Sokoto, FCT, Kwara, Anambra, Ebonyi, Ondo, Oyo, Delta, Cross River & Yobe residents – If you don't register now, you can't vote in 2015!
Voters' Registration ends on Monday, August 25th .
Nigerian Commemoration of International Youth Day
RISE Networks will be hosting the Nigerian commemoration of the UN International Youth Day. The theme is Youth and Mental Health: An Intergenerational Dialogue on job creation, security, education and quality governance. The event is on Wednesday, August 27 , at the Main Auditorium, UNILAG, Akoka, Yaba, Lagos, 10am.
Are Nigerians Generous?
Nigeria ranked (3rd) third poorest nation in the world according to the World Bank's 'world development indicators'. According to the World Giving Index, a fifth of the world's population has volunteered, almost a third of the world's population had given money to charity, and 45% of the world's population had been "good Samaritans" and helped a stranger.
Nigeria ranked 57th on the global ranking for likelihood to donate money to charity.
Do you think Nigerians are giving people? Take 234give.com's survey.
You can support EiE. Visit our website to find out how.
---
Money 'saved' on Fuel Subsidy Removal as of August 22, 2014

N1.103 trillion (approx. $6.899 billion)
Thank you!
Have a great weekend!
The EiE Nigeria Team
---