EiE Nigeria | Weekly Updates – Friday, December 11, 2015
"The efforts of the government alone will never be enough. In the end, the people must choose and the people must help themselves."
– John F. Kennedy
Dear #ActiveCitizen,
If you value your freedom of speech, find out who represents you and let them know. Shine your eye!
ShineYourEye!!!!
"Those opposed to anti-frivolity bill have opportunity to make input" – Senator Aliyu Abdullahi (Niger North)
With the move by the members of the National Assembly to regulate social media, it's time to find out who represents you so you can keep them accountable to YOU!
To get your representatives' details:
Text 'SYE and your PU number (top left of your voter's card)'
to 20050
Example: 'SYE 24/10/03/07'
Watch out for public hearing dates!!
#600Days!!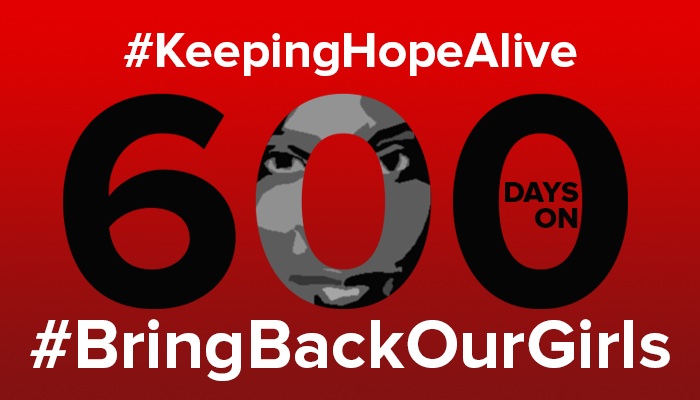 It's now 606 days since our Chibok Girls were abducted.
We will continue to demand of our government that Nigerian lives matter!
Join a gathering in your city to stand for our girls:
Abuja – Unity Fountain, Daily, 4:30 – 6pm
Lagos – Marina Waterfront, Across from Muson Car Park, Saturdays, 11am-1pm
Osogbo – Freedom Park, Sundays, 5pm
Would you like to get periodic updates? www.bbogfamily.ng
Guber Elections
#KogiDecided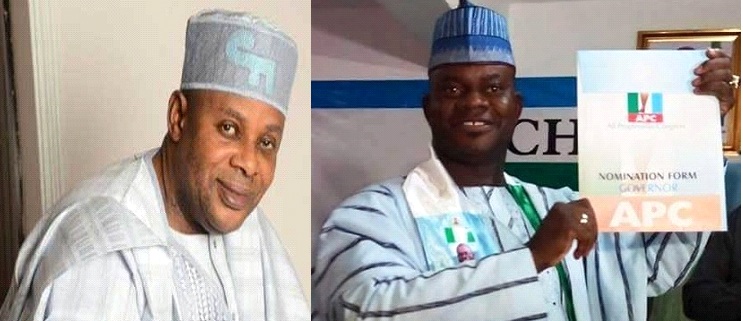 The rescheduled supplementary election took place last Saturday with the opposing party, All Progressives Congress (APC), emerging victorious. APC – 247,752 votes; PDP – 204,877 votes.
The Governor-elect Yahaya Bello has picked up his certificate of return but his deputy, James Faleke, did not show up and has returned to his duties representing Ikeja in the House of Representatives.
Faleke has threatened to file a suit against INEC, alleging that he is the rightful governor-elect.
We will see how things unfold before swearing in on January 27th.
#BayelsaNowUndecided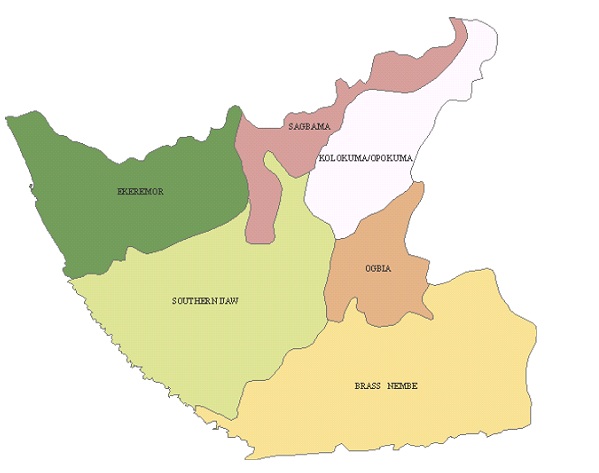 The electoral process in Bayelsa was marred by violence last Saturday, with the two major parties pointing accusing fingers at each other. As a result, the Independent National Electoral Commission (INEC) had to order a rerun in Southern Ijaw LGA and some polling units in three other LGAs (Nembe, Ogbia and Brass). The new date has not been announced.
Collated results: PDP – 105,748; APC – 72,594
NYSC ICT Innovation Program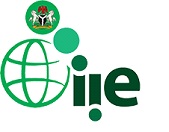 The Office for ICT Innovation and Entrepreneurship is now receiving applications for the NYSC ICT Innovation and Entrepreneurship Program.
The essence of the program is to stimulate, engage, develop and support Nigerian corp members with unique innovative ideas that can be turned into viable ICT businesses within one to two years.
EiE Survey
The graph below is a snap shot of responses to the work we do.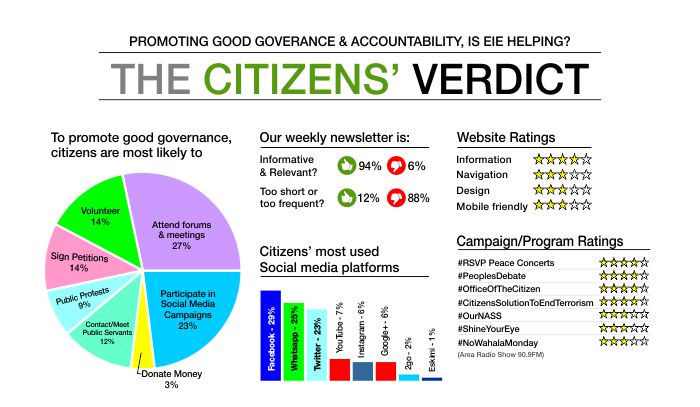 We would like to get more responses to shape our work for next year.
Please take a few minutes to help fill in the survey.
Thank you!
Money 'saved' on Fuel Subsidy Removal as of December 11, 2015:

N1,525 trillion (approx. $7.663 billion)
Have a great weekend!
The EiE Nigeria Team