EiE Nigeria | Weekly Updates – Friday, February 12, 2016
"Governments will be caught off-guard when large numbers of their citizens, armed with virtually nothing but cell phones, take part in mini-rebellions that challenge their authority."
~ Eric Schmidt & Jared Cohen (Google)
Dear #ActiveCitizen,

Make your voice heard!
EiE at SMWLagos16 – Let's Talk Governance!

In partnership with USAID's SACE project, we will be live at the Social Media Week Lagos 2016. Register for our sessions below – we look forward to meeting and interacting with you!
#OfficeOfTheCitizen on Nigeria Info 99.3 FM – "We are paying more for darkness!"
This week, Adetayo Adegbemle of PowerUp NG was present again on the #OfficeOfTheCitizen radio programme on Nigeria Info 99.3 FM. Focus remained on the new electricity tariff and the scarcity of electricity meters. A poll during the program revealed that 42% of respondents do not have electricity meters, while just 37% of them have the prepaid meters.
Missed the show? Read the tweets HERE.
Tune in to Nigeria Info 99.3FM every Wednesday – 8.00AM to 9.00AM.
Tweet at @EiENigeria using #OfficeOfTheCitizen.
BBOG – Hope


"We still believe the girls are alive and can be rescued" – Chibok Community Leader
Tomorrow will make it 670 DAYS since our Chibok girls were abducted
Nevertheless, based on a poll by Punch over the weekend, about 45% of Nigerians still have some hope that the girls will be rescued. Our hope remains unwavering and we will all continue to demand from our government and remind them that all Nigerian lives matter!
Join a gathering in your city to stand for our girls:
Abuja – Unity Fountain, Daily, 4:30 – 6pm
Lagos – Falomo Roundabout, Ikoyi, Saturdays, 11am-1pm
Osogbo – Freedom Park, Sundays, 5pm
Would you like to get periodic updates?
HERE: www.bbogfamily.ng
#NASSEngages – The 2016 Budget

This week, the National Assembly announced the decision to postpone indefinitely the passage of the 2016 budget. This was based on numerous controversies regarding allocations and authenticity.
On Wednesday, the Senate President and Speaker held an interactive session with CSOs and other stakeholders on the budget.
Did you miss the conversation? You can check out the tweets HERE.
You can also download the simplified version of the 2016 Budget by BudgITNG HERE.
Freedom of Speech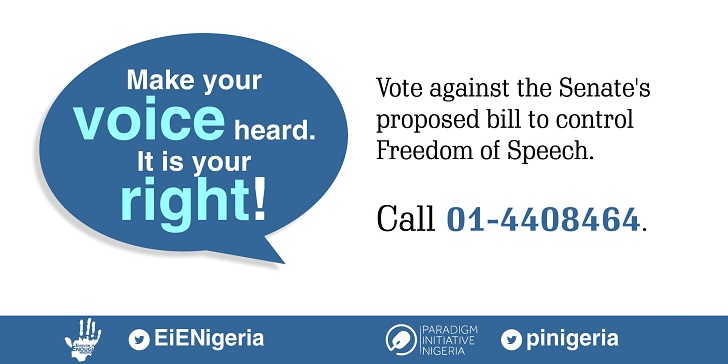 You gave your vote. It is time to give your VOICE!
Vote against Senate's proposed bill to control Freedom of Speech aka "Social Media Bill".
Don't be left out! Call 01-4408464 to vote!
Countdown to our 1st 2016 Volunteer Day – 7 days away!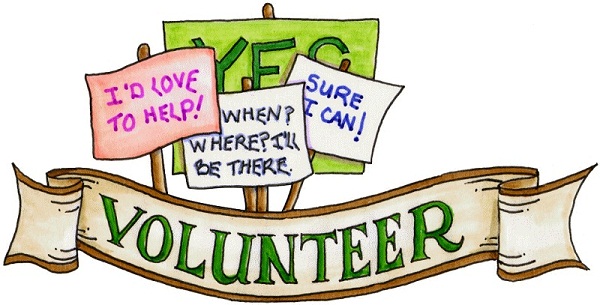 Interested in volunteering for EiE as we prepare for #SMWLagos2016?
Please send your Name, Phone Number, Email Address and Location to 07087784788 in this format:
"VD. Name. Phone Number. Email. Location and State"
Example:
"VD. Sola Bello. 081735436422. sola@gmail.com. Ikeja, Lagos"
We look forward to hearing from you!
Have a great weekend!
The EiE Nigeria Team