EiE Nigeria | Weekly Updates – Thursday, February 25, 2016
"Since an informed citizenry is the basis for a healthy democracy, independent, non-corporate media are more crucial today than ever before."
~ Dahr Jamail
Dear #ActiveCitizen,
Know Your Representatives!
EiE at SMWLagos16 – Let's Talk Governance Today & Tomorrow!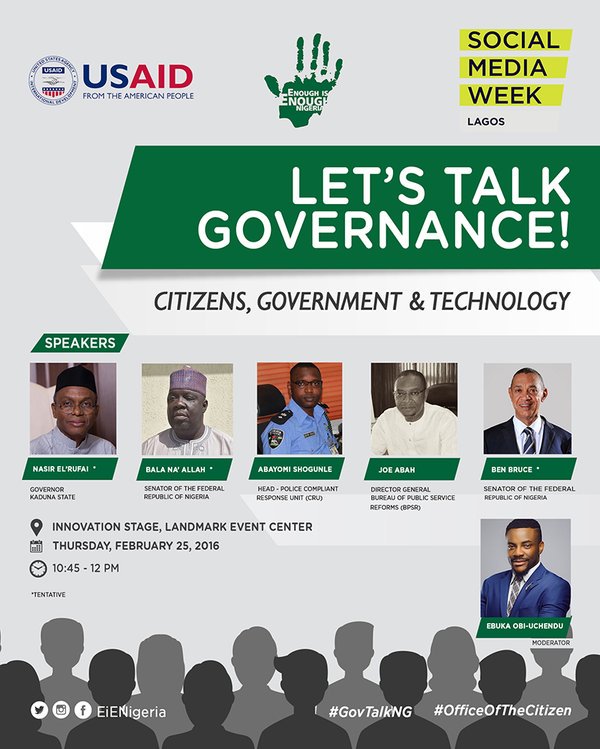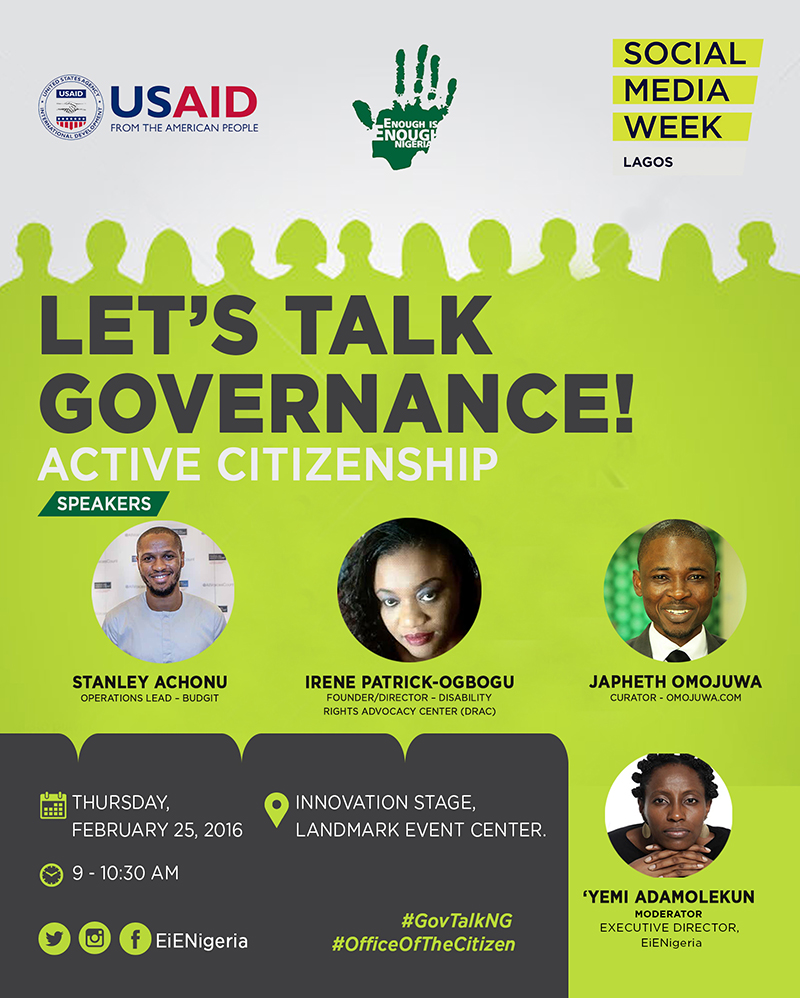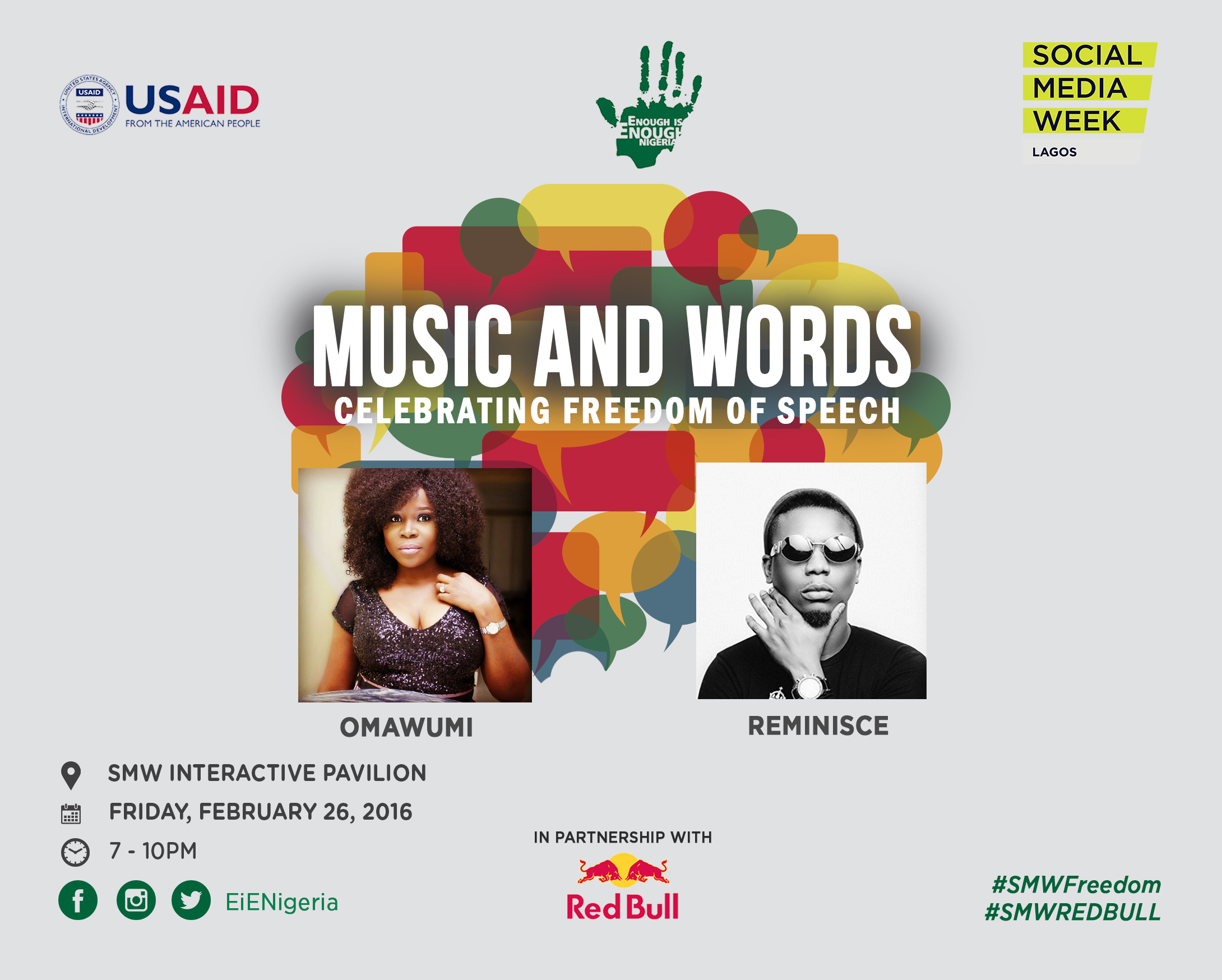 In partnership with USAID's Strengthening Advocacy and Civic Engagement (SACE) project, we will be live at the Social Media Week, Lagos 2016. Register for our sessions below – we look forward to meeting and interacting with you today and on Friday!
#OfficeOfTheCitizen on Nigeria Info 99.3 FM – The National Assembly & You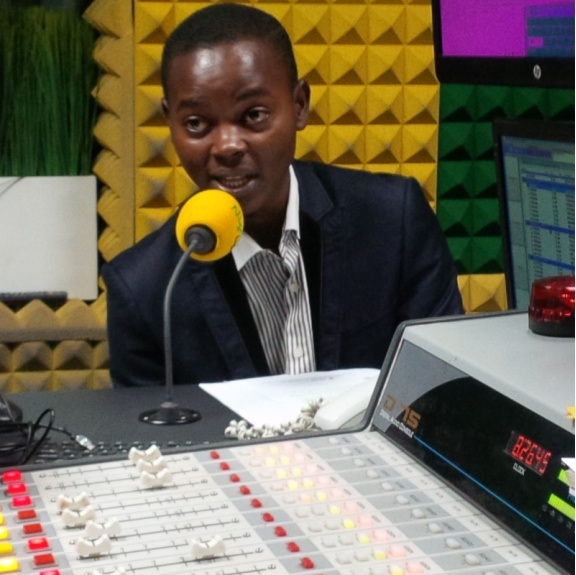 This week, EiE's Ishola Adebayo was on air to discuss how citizens can utilize the www.shineyoureye.org platform to engage members of the National Assembly.
The platform makes it possible to get details of your representatives in the National Assembly.
To do this, simply text 'SYE and PU Number' to 20050.
Sample text and response –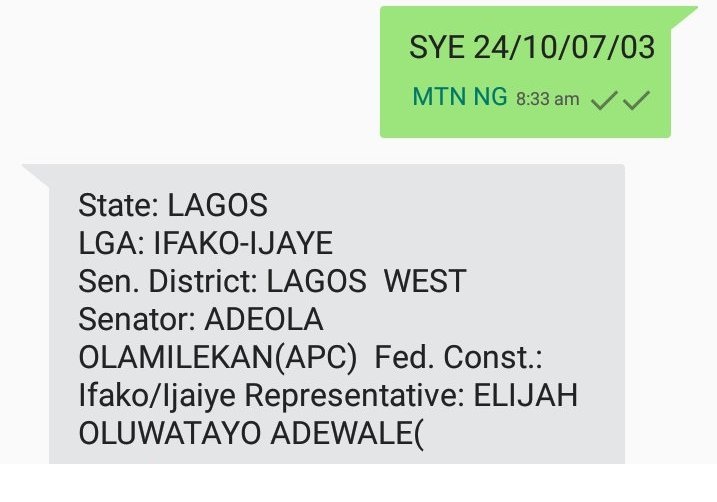 Join us for more episodes of Office Of The Citizen on Nigeria Info 99.3 FM, Lagos every Wednesday from 8 – 9am.
Tweet at @EiENigeria using #OfficeOfTheCitizen.
Phone Lines: 01-2770993, 01-2771993, 01-2772993, 01-2773993
BBOG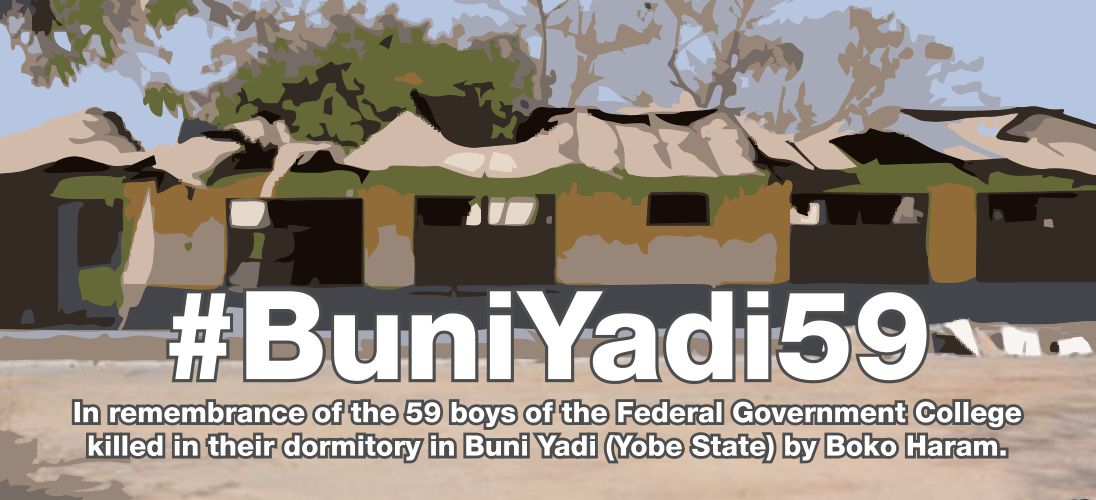 Tuesday made it 680 DAYS since our Chibok girls were abducted!
Today also makes it 2 years since 59 boys of the Federal Government College were killed in their dormitory in Buni Yadi (Yobe State) by Boko Haram. In remembrance, the family members of the slain boys will be joining the BBOG group to hold a special sit-out and a candle light vigil.
You can also carry out an activity in their honour offline or online by using #BuniYadi59.
Join a gathering in your city to stand for our girls:
Abuja – Unity Fountain, Daily, 4:30 – 6pm
Lagos – Falomo Roundabout, Ikoyi, Saturdays, 11am-1pm
Osogbo – Freedom Park, Sundays, 5pm
Would you like to get periodic updates?

HERE: www.bbogfamily.ng
Volunteer Day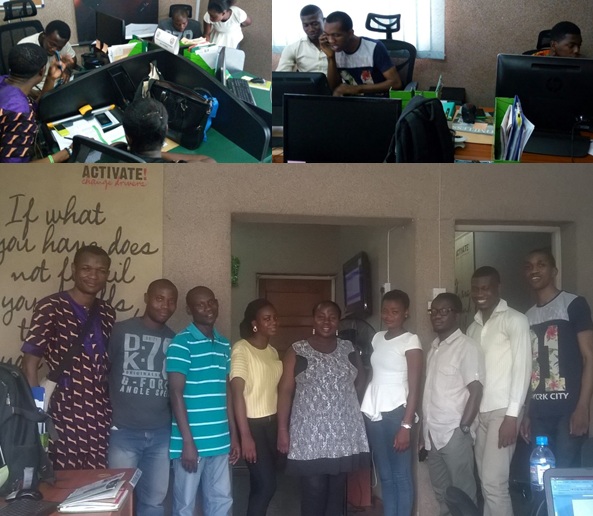 Our first Volunteer Day for 2016 took place last Saturday. It was a big success!
Thank you for your continued support towards us in promoting good governance in Nigeria.
Next schedule is in April. Mark your calendars.
Lagosians Complain – No Light!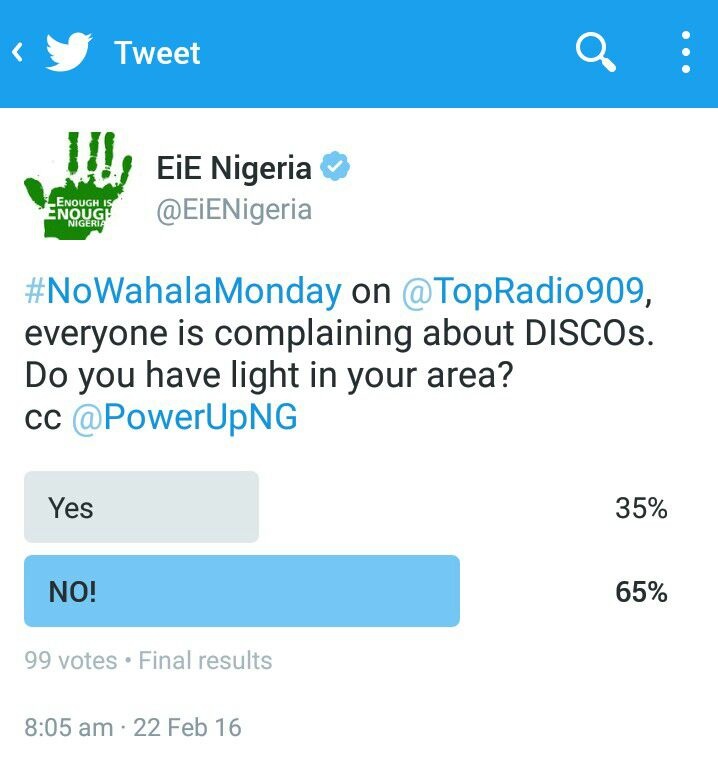 A poll carried out on #NoWahalaMonday, our radio show on Top Radio 90.9 FM revealed that 65% of respondents to the Twitter poll have no electricity supply.
Tune in to Top Radio 90.9FM every Monday to be a part of the show!
Have a great weekend!
The EiE Nigeria Team