EiE Nigeria | Weekly Updates – Friday, February 5, 2016
"Government should not create a trust deficit syndrome because it will be difficult to mend."
~ Oby Ezekwesili
Dear #ActiveCitizen,
Make your voice heard!
#OfficeOfTheCitizen on Nigeria Info 99.3 FM – Nigerians unhappy about The New Electricity Tarriff Regime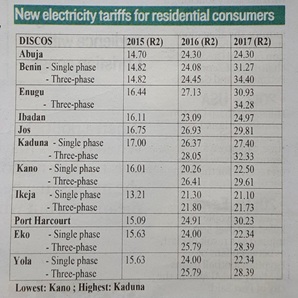 Adetayo Adegbemle of PowerUp NG was the guest for this week's #OfficeOfTheCitizen radio show on Nigeria Info 99.3 FM. Top focus was on the new electricity tariff regime which kicked off February 1st.
Did you miss this week's #OfficeOfTheCitizen episode? Get the scoop from this #Storify post HERE.
Tune in every Wednesday – 8 to 9am.
Tweet at @EiENigeria using #OfficeOfTheCitizen.
Phone lines – 012770993, 012771993, 012772993, 012773993
Freedom of Speech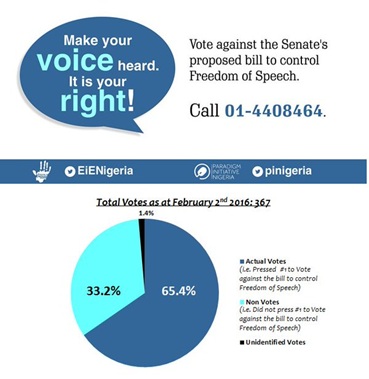 Vote against Senate's proposed bill to control Freedom of Speech aka "Social Media Bill".
Don't be left out! Call 01-4408464 to vote.
BBOG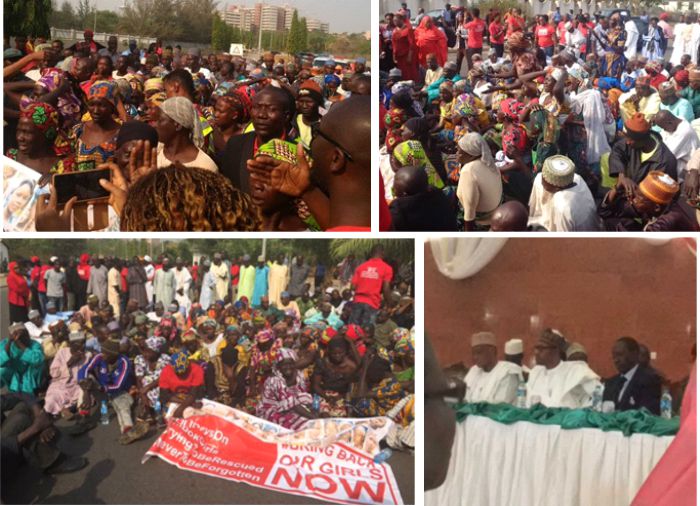 Last Wednesday made it 660 DAYS since our Chibok Girls were abducted. The day also marked an end to the 7-day mourning for the deceased of the attack by the insurgents in a market in Chibok the previous Wednesday. On the same day, the BBOG Group released the names of the casualties of the attack in which about 15 persons died and 45 others were injured.
We are still yet to receive any public address by the President on this. He was however in Ogun State last Tuesday to celebrate with the State Governor.
In another development, the General Officer Commanding (3 Division) of the Nigeria Army, Brig. Gen. Mohammed Sani Aliyu, during a chat with the media at the Division's headquarters in Jos has vowed that the military would spare nothing to bring back the girls.
We will continue to demand from our government and remind them that all Nigerian lives matter!
Join a gathering in your city to stand for our girls:
Abuja – Unity Fountain, Daily, 4:30 – 6pm
Lagos – Falomo Roundabout, Ikoyi, Saturdays, 11am-1pm
Osogbo – Freedom Park, Sundays, 5pm
Would you like to get periodic updates? www.bbogfamily.ng
UNFPA Young Innovators Fellowship Programme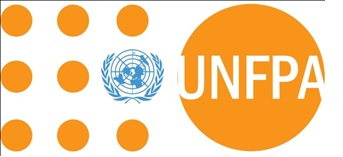 Are you aged between 18 and 25?
Do you have a passion to make a difference in your community?
Do you want to advocate for the rights of young people in your country?
Do you feel like you have the drive to lead a change, and want to develop your skill sets to do so?
The United Nations Population Fund (UNFPA) invites you to apply to work with the agency for 12 months.
Deadline – February 22, 2016
We Want You!
We'd really like to send you more than a generic newsletter.
If you'd like information that is city or state specific, please fill out this form. It will only take 1 minute!
Countdown to our 1st 2016 Volunteer Day – 2 weeks away!
Interested in volunteering for EiE as we prepare for #SMWLagos2016?
Please send your Name, Phone Number, Email Address and Location to 07087784788 in this format:
"VD. Name. Phone Number. Email. Location and State"
Example:
"VD. Sola Bello. 081735436422. sola@gmail.com. Ikeja, Lagos"
We look forward to hearing from you!
Have a great weekend!
The EiE Nigeria Team