EiE Nigeria | Weekly Updates – Saturday, January 16, 2016
"If the people cannot trust their government to do the job for which it exists – to protect them and to promote their common welfare – all else is lost."
~ Barack Obama
Dear #ActiveCitizen,
The demand continues for good governance and accountability!
BBOG Family ReEngages President Buhari – A Missed Opportunity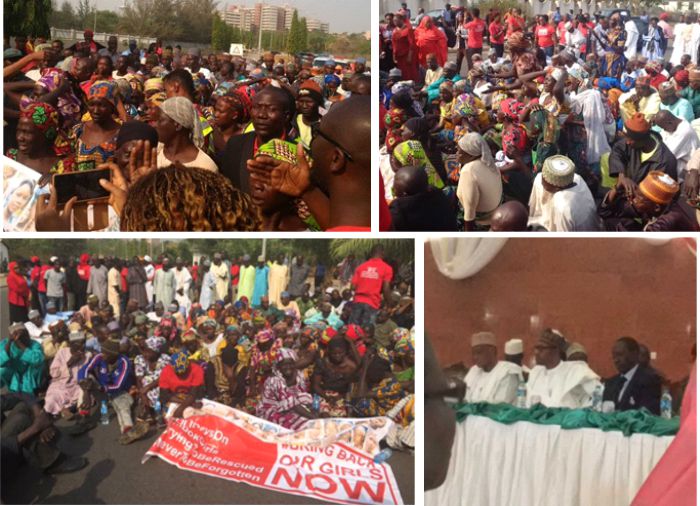 It was 640 DAYS / 21 months on Thursday since our Chibok Girls were abducted. For this painful landmark, the BBOG family joined over 100 parents and Chibok community members on a march to see Mr President.
In his May 29th inauguration address, Mr President had said "… we can not claim to have defeated Boko Haram without rescuing the Chibok girls and all other innocent persons held hostage by insurgents." However, Boko Haram was said to have been defeated by December 31st. Where does that leave our Chibok girls and others in captivity?
Unlike the July 8th engagement where he warmly received us, he seemed angry whilst he reiterated that the government was trying its best. After his remarks in English & Hausa, he walked out of the hall without stopping to spend time with the grieving parents who had travelled for 2 days to meet with him! It was a great opportunity for Mr President to show empathy and connect with the Chibok parents, but he didn't.
Later in the day, the State House released a statement that Mr President had ordered a reinvestigation into the Chibok abduction. Former President Jonathan's administration inaugurated a fact-finding commission that presented a report. The content of the report has never been made public and an FOI request for its release has been declined.
We will continue to demand of our government that Nigerian lives matter!
Join a gathering in your city to stand for our girls:
Abuja – Unity Fountain, Daily, 4:30 – 6pm
Lagos – Falomo Roundabout, Ikoyi, Saturdays, 11am-1pm
Osogbo – Freedom Park, Sundays, 5pm
Would you like to get periodic updates? www.bbogfamily.ng
#OfficeOfTheCitizen Debuts on NigeriaInfo, Lagos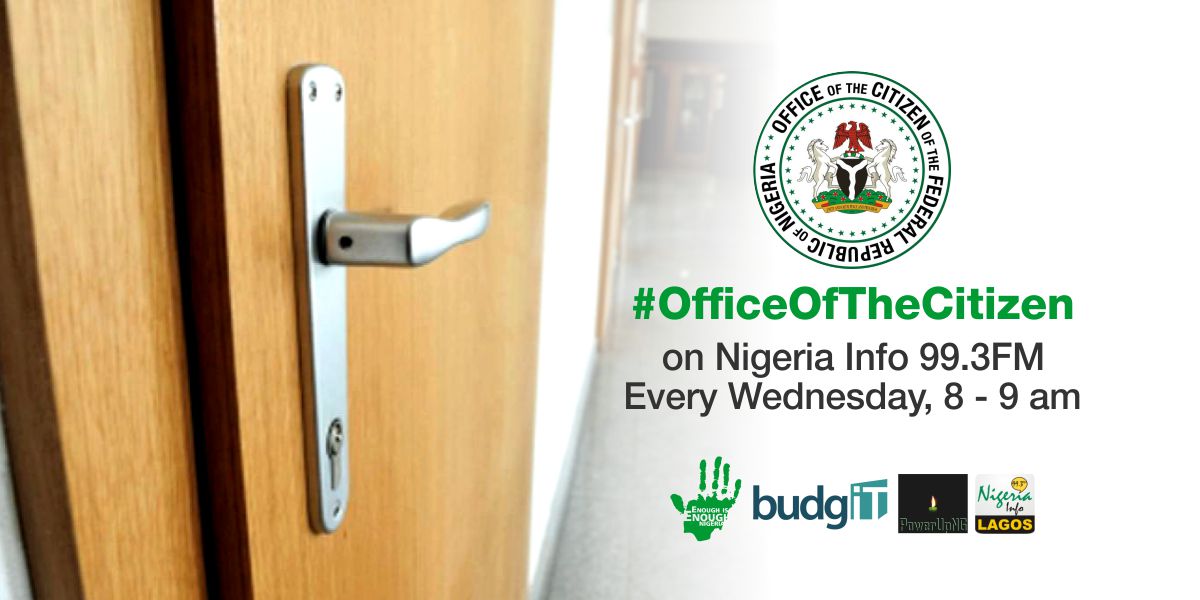 Our #OfficeOfTheCitizen radio show kicked-off last Wednesday on Nigeria Info 99.3FM (Lagos) with Budgit and Power Up Nigeria as partners.
Issues discussed included the national budget, Lassa fever and inflated power billing.
Missed it? Join us next week Wednesday from 8 – 9 am.
Tweet with #OfficeOfTheCitizen.
Niger LG Polls & Abuja Council Polls – CVR
Niger State local government elections are TODAY!
In Niger State? Go out and vote!!
In the build-up to Council Polls scheduled for March 19th in the Abuja, Continuous Voters' Registration (CVR) has begun in the 4 council areas and will run till this Sunday. If you missed registration last year, this is a good opportunity to register.
#RSVP
#BayelsaDecided
Last Saturday, the Independent National Electoral Commission (INEC) umpired a rerun in Southern Ijaw LGA and some polling units in three other LGAs (Nembe, Ogbia and Brass) of Bayelsa.
In Southern Ijaw (the major tussle ground): 35,594 voters were accredited as PDP received 23,081 votes against APC's 10,216 votes.
Final Results (8 LGAs): PDP – 134,998; APC – 86,852
We Want You!
We'd really like to send you more than a generic newsletter.
If you'd like information that is city or state specific, please fill out this form. It'll take 1 minute!
Have a great weekend!
The EiE Nigeria Team