EiE Nigeria | Weekly Updates – Friday, January 29, 2016
"Government exists to protect us from each other. Where government has gone beyond its limits is in deciding to protect us from ourselves."
~ Ronald Reagan
Dear #ActiveCitizen,
Make your voice heard!
#OfficeOfTheCitizen on Nigeria Info 99.3 FM – Citizens excited about Phone Poll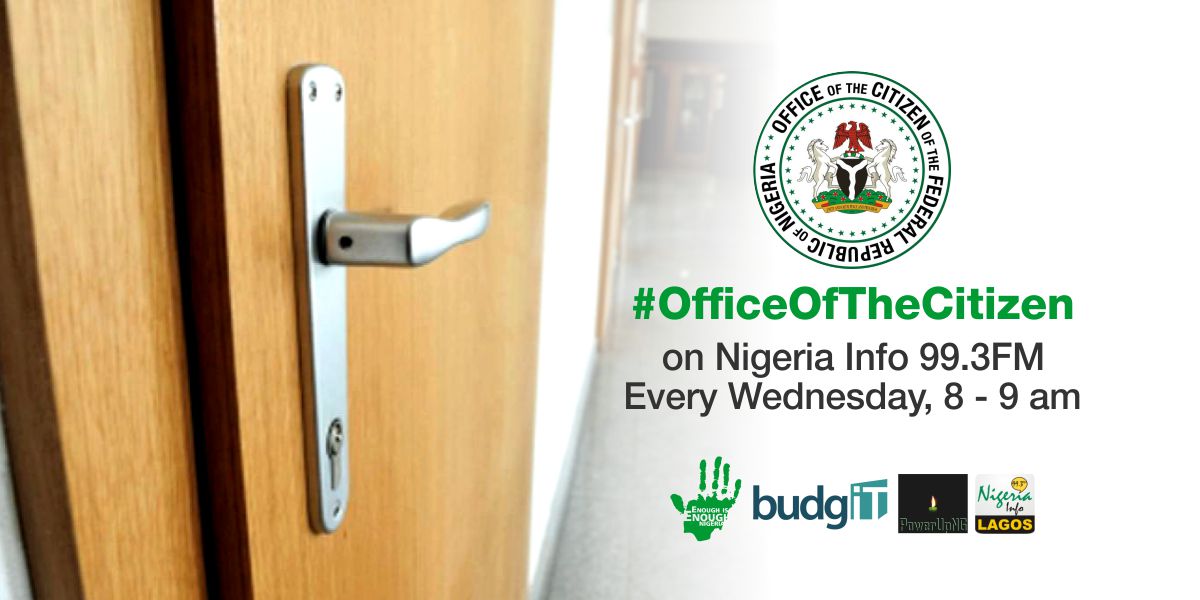 The #OfficeOfTheCitizen on radio continued this week Wednesday (January 27th) on Nigeria Info 99.3FM.
Issues discussed were:
Salaries of NASS members
Transparency of the National Assembly's budget
Accessibility of NASS members
Electronic voting by NASS members
The Senate's proposed bill to control Freedom of Speech aka "Social Media Bill".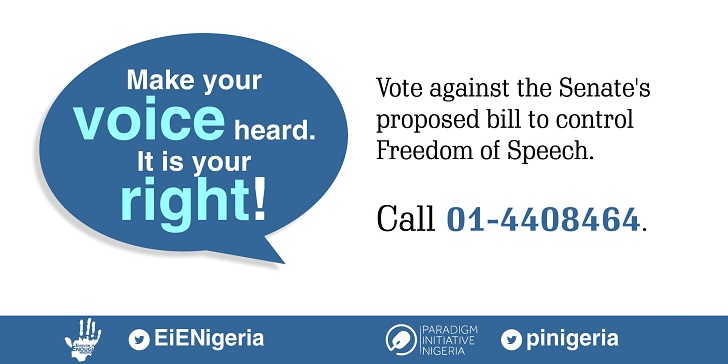 Numerous citizens have called in to cast their votes. Don't be left out!
Call 01-4408464 to vote.
Did you miss this week's #OfficeOfTheCitizen episode? Get the scoop from this #Storify post HERE.
Tune in every Wednesday – 8 to 9am.
Tweet at @EiENigeria using #OfficeOfTheCitizen.
#OpenNASS TV SHOW Auditions!
In a build up to the debut of #OpenNASS Show on Channels TV, we held auditions for shortlisted applicants aspiring to be anchors for the show.
#OpenNASS TV Show is set to bring the national assembly closer to the citizens. Coming to your TV screens soon – watch out!
For now, the conversation continues on Social Media with #OpenNASS.
BBOG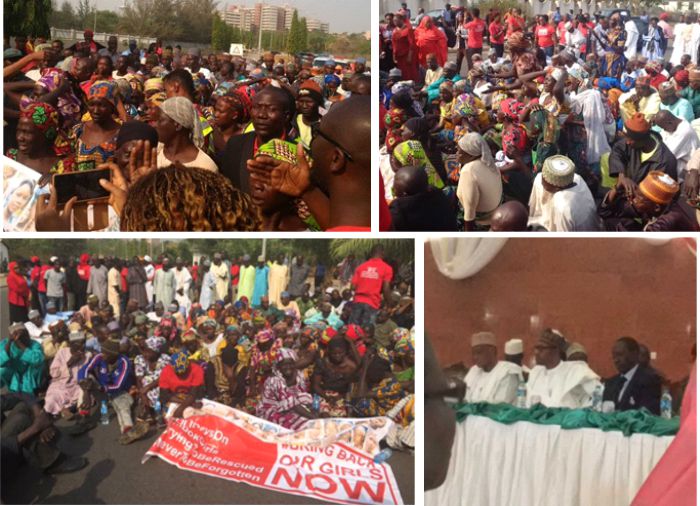 Next Wednesday will make it 660 DAYS since our Chibok Girls were abducted.
3 days ago, 2 suicide bombers killed 16 people and injured many others at a market and military checkpoint in Chibok. This happened on the day the market was reopened after a long period of closure. In reaction to this, the Nigerian Military has placed a curfew on the town in order to track down other intending bombers. We are however yet to receive any public address by the President on this.
On another note, the BBOG group has warned government agencies against siphoning funds meant for the rehabilitation and welfare of the abducted girls' parents.
We will continue to demand from our government and remind them that all Nigerian lives matter!
Join a gathering in your city to stand for our girls:
Abuja – Unity Fountain, Daily, 4:30 – 6pm
Lagos – Falomo Roundabout, Ikoyi, Saturdays, 11am-1pm
Osogbo – Freedom Park, Sundays, 5pm
Would you like to get periodic updates? www.bbogfamily.ng
Nigerian Defence Academy – Admissions!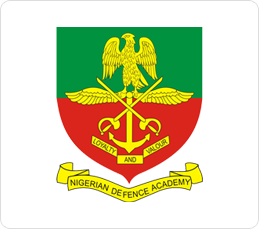 Would love to join the Nigerian Military?
Have you completed secondary school?
Are you aged between 17 and 21?
Apply online at www.ndaapplications.net
Application commenced from Tuesday January 26, 2016 and closes March 15, 2016.
We Want You!
We'd really like to send you more than a generic newsletter.
If you'd like information that is city or state specific, please fill out this form. It will only take 1 minute!
Countdown to our 1st 2016 Volunteer Day.
Our 1st 2016 Volunteer Day is just 3 weeks away!
Interested in volunteering for EiE as we prepare for #SMWLagos2016?
Please send your Name, Phone Number, Email Address and Location to 07087784788 in this format:
"VD. Name. Phone Number. Email. Location and State"
Example:
"VD. Sola Bello. 081735436422. sola@gmail.com. Ikeja, Lagos"
We look forward to hearing from you!