EiE Nigeria | Weekly Updates – Friday, June 19, 2015
---
"The only title in our democracy superior to that of President is the title of citizen."
– – Justice Louis D. Brandeis
#OccupyNASS

As with our protest in September 2013, the focus of #OccupyNASS is not on 'wardrobe allowance' but on the lack of transparency within our National Assembly and their obscene allowances.

The plans for a protest were stepped down to give the Senate President and the Speaker an opportunity to practically demonstrate their commitment to #OpenNASS and reduced allowances.

A number of Nigerian citizens, led by 'Voice of the Voiceless', stormed the National Assembly on Wednesday to protest over N8.64 billion miscellaneous allowances planned to be paid to lawmakers next week.

In a bid to curb corruption, the citizens demanded for a legislation that would prescribe the death penalty as punishment for corruption in Nigeria.
Here's also a fun video in Yoruba about #OccupyNASS!
State Debt & IGR Figures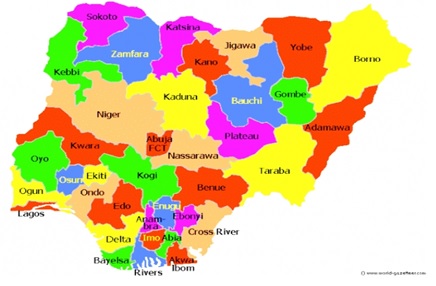 A few days after the Nigerian Labour Congress (NLC) reported that 23 state governments owe workers, the National Bureau of Statistics (NBS) has released data on the Internally Generated Revenues (IGR) by state for the year 2014. However, of the 36 states, only 23 actually reported to the bureau. The 23 states generated a total of N586.6 billion. Of these 23 states that reported, 13 owe their workers salary. See the debtor states here.
| | |
| --- | --- |
| Top 3 (IGR in 2014) | Bottom 3 (IGR in 2014) |
| Lagos (₦276,163,978,675.95) | Kebbi (₦3,834,143,641.95) |
| Rivers (₦89,112,448,347.58) | Ekiti (₦3,462,341,448.32) |
| Delta (₦42,819,209,025.24) | Zamfara (₦3,149,630,553.96) |