EiE Nigeria | Weekly Updates – Friday, June 26, 2015
---
"No one is born a good citizen, no nation is born a democracy. Both are processes that evolve over a lifetime."
– Kofi Annan
Agendas & Protesters @ NASS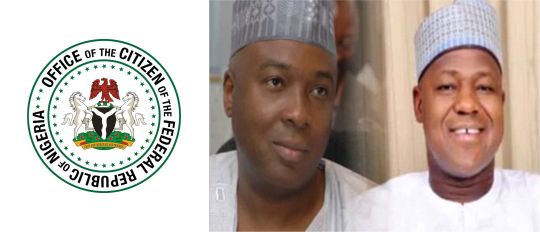 "I believe we can all make this nation Nigeria great again, but it all starts now if we all can believe." – SarakiOn Tuesday, the Speaker of the House of Representatives presented a draft legislative agenda to the representatives. At the upper chamber, an 18-man committee was set up, composed of 3 senators from each geopolitical zone, to draw up a legislative agenda for the 8th Senate within a week. The agendas are purposed to give focus and cohesion in the pursuit of set targets by the National Assembly.However, on the same day, Nigerians staged a protest at the gate of the National Assembly Complex to demand a 60% slash in salaries and allowances for all federal legislators and political appointees in Nigeria.

Yesterday, members of the House of Representatives got physical as they were unable to agree on Principal Officers. An unfortunate start to the 8th Assembly.

Both chambers adjourned until July 21st. Unless a special session is called by the Senate, there will be no ministers appointed before then.
Peace Concert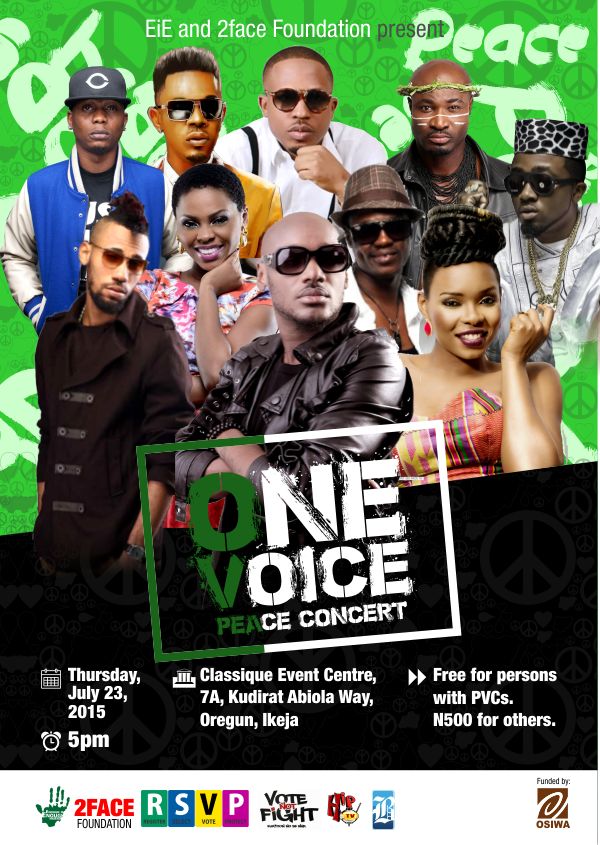 EiE and 2Face Foundation present the One Voice Peace Concert.
Thursday, July 23rd. 5pm
Be there!
BBOG
It has been 438 DAYS….

Our girls have been abducted for over 14 months. We want them back home and safe!

They are never to be forgotten and we will continue to demand of this new administration – Bring Back Our Girls Now & Alive

Join a meeting in your city to reaffirm your commitment:
Abuja: Unity Fountain, Daily, 4pm
Ibadan: Dugbe Cenotaph, Saturdays, 5-6pm
Lagos: Marina, Saturdays, 11am-2pm
Osogbo: Freedom Park, Sundays, 4:14 pm
Would you like to get periodic updates? www.bbogfamily.ng
IDEA Applications


iDEA is a mentor-led accelerator programme admitting two cohorts per-year with centres in Lagos and Calabar. The hub is currently accepting applications for the next cohort of start-ups into its accelerator program.The 14-week accelerator programme consists of 3 modules (Design, Build, Pitch), designed to help start-ups launch, grow market share and raise funding.Benefits include a grant of $10,000 to help cover expenses while in the programme, free dedicated work space for 4 people, fast internet connection, training programmes, as well as business and technical support.
Money 'saved' on Fuel Subsidy Removal as of June 26, 2015:

N1,396 trillion (approx. $7.013 billion)
Have a great weekend!
The EiE Nigeria Team