EiE Nigeria | Weekly Updates – Thursday, March 24, 2016
"Never doubt that a small group of thoughtful, committed citizens can change the world; indeed, it's the only thing that ever has."
– Margaret Mead
Donate – EiE Enabler

From a protest on March 16, 2010, EiE Nigeria continues to advocate for active citizenship and public accountability of those we voted for to pursue our best interests.
However, we can not do it alone. Would you like to donate ₦500, ₦1000, ₦5000, ₦10,000 or any amount on a regular basis to support our work? This will make you an EiE Enabler! You can do so HERE!
Thank you, Active Citizen – for supporting good governance and public accountability in Nigeria.
#NoToSocialMediaBill – Vote & Tell A Friend too!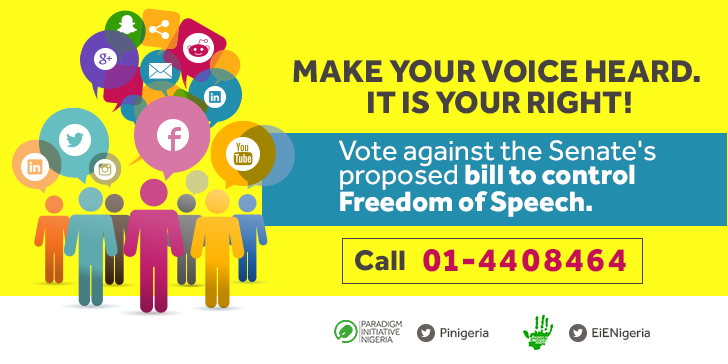 We need your support to stop the proposed anti-social media bill.
Have you voted? We have just over 3000 votes so far. That is much less than 1% of all Nigerians on social platforms. You can do more by getting at least one other person to vote. Together, we can.
Be part of this. Call 01-4408464 AND Press 1 to vote.
The call costs less than ₦5 and takes less than 30 seconds.
#OfficeOfTheCitizen on NigeriaInfo 99.3 FM – The Need for Public Debate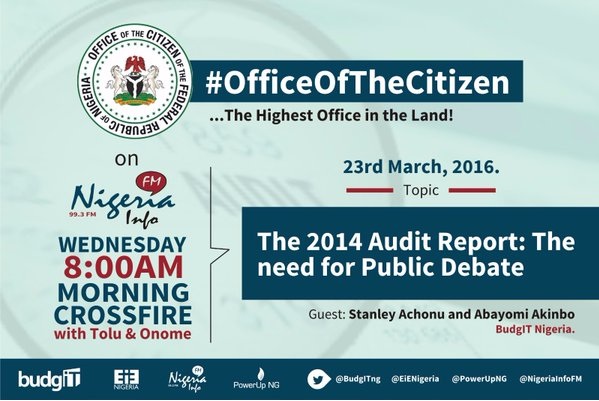 This week, BudgIT's Stanley Achonu and Abayomi Akinbo, were on air to discuss the 2014 audit report presented by the Auditor-General to the National Assembly. Since the return to democracy in 1999, the audit systems have been shrouded in secrecy. Likewise, the National Assembly (4th Republic) has not sanctioned anyone in respect to audits.
Upon requests, both the Office of the Auditor General and the National Assembly refused to make the audit report accessible to citizens. This is most likely linked to allegations that NASS is indicted in the 2014 report, in respect to payments of ₦9B made without vouchers.
This is another time to ask questions. Demand answers from the Senate and House committee heads, not forgetting your representatives.
Missed the #OfficeOfTheCitizen show? Catch up with our #Storify post.
Join us for more episodes of Office Of The Citizen on Nigeria Info 99.3 FM, Lagos every Wednesday from 8 – 9 am. Call in to the program on 01-2770993, 01-2771993, 01-2772993, 01-2773993.
Join in the conversation online by tweeting at @EiENigeria with #OfficeOfTheCitizen.
2016 Budget Finally Passed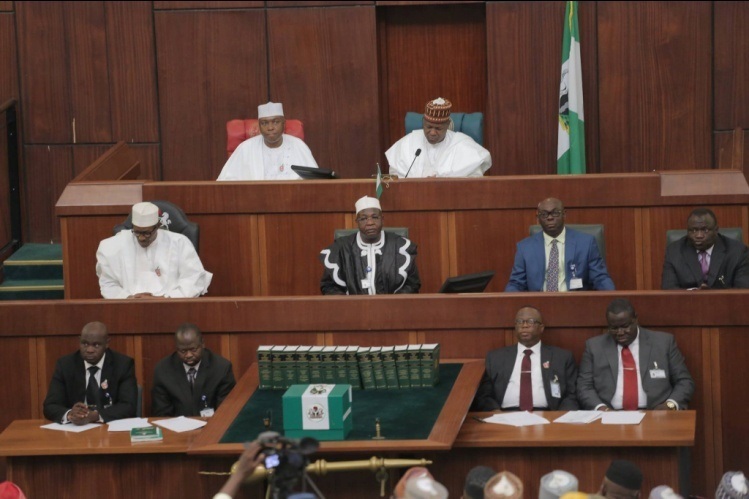 It all started on December 8, 2015, when the Federal Government proposed a ₦6.07trn budget for 2016. 2 weeks later – on December 22, 2015, President Buhari presented a ₦6.07trn 2016 budget to National Assembly. Following 3 months of drama and controversy, the Senate finally passed the 2016 budget – on Wednesday 23 March, having reduced the ₦6.06trn budget by ₦17B.
Happy Easter Holidays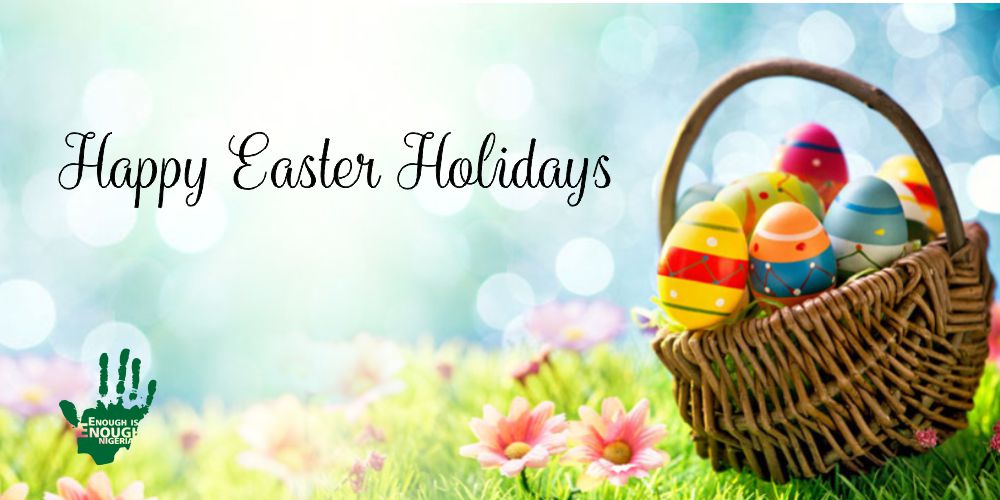 It is the season to celebrate sacrifice and redemption.
As we spend time with family and friends this holiday, our prayer is the Nigerian anthem's 2nd stanza –
That our leaders would be guided right,
Our youths would know the truth.
We will all grow in love and honesty –
Living just and true.
Attaining great and lofty heights,
In a Nigeria where peace and justice shall reign.
Amen!
Have a great weekend!
The EiE Nigeria Team