EiE Nigeria | Weekly Updates – Saturday, March 28, 2015
---
"Dont vote with your heart, vote with your head!"
"
– Captain Umar Aliyu (Rtd)
Register | Select | Vote | Protect: Just hours to go!
Presidential & National Assembly – Saturday, March 28

Governorship & State Assembly – Saturday, April 11

Accreditation takes place from 8 am to 1pm.

Voting starts at 1:30pm.
You can protect your Vote – Download Revoda!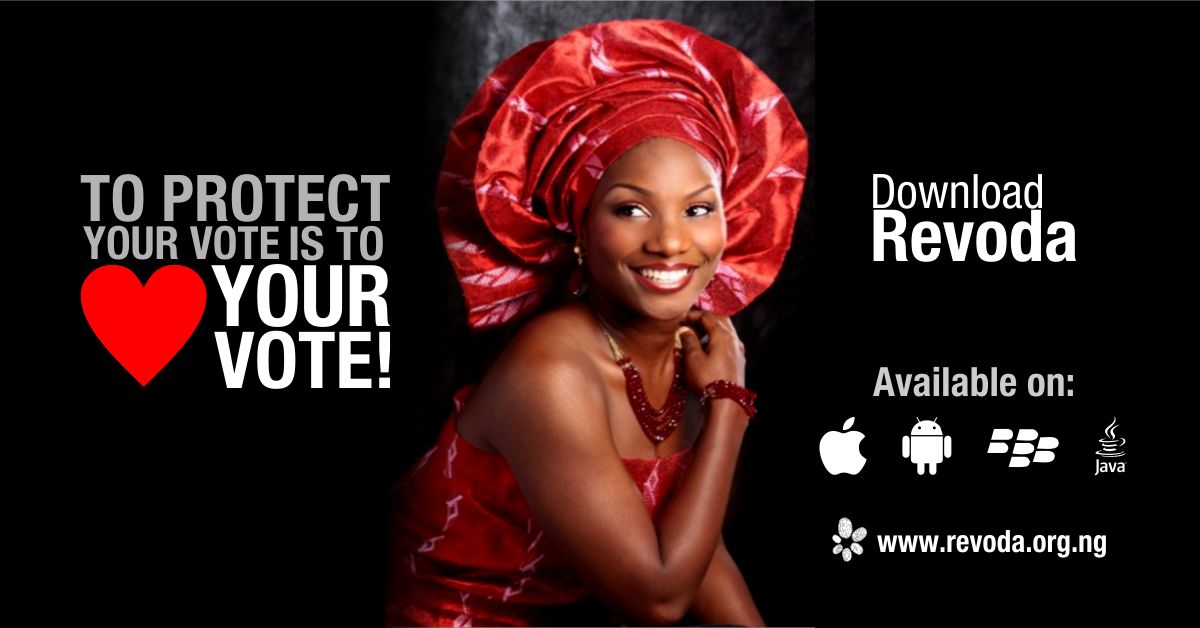 Finally … Revoda 2.0 is here!Developed by EiE in 2011, ReVoDa was created to provide citizens with a tool to report on elections – results, incidences & the process. From the comfort of your phone you become an election observer!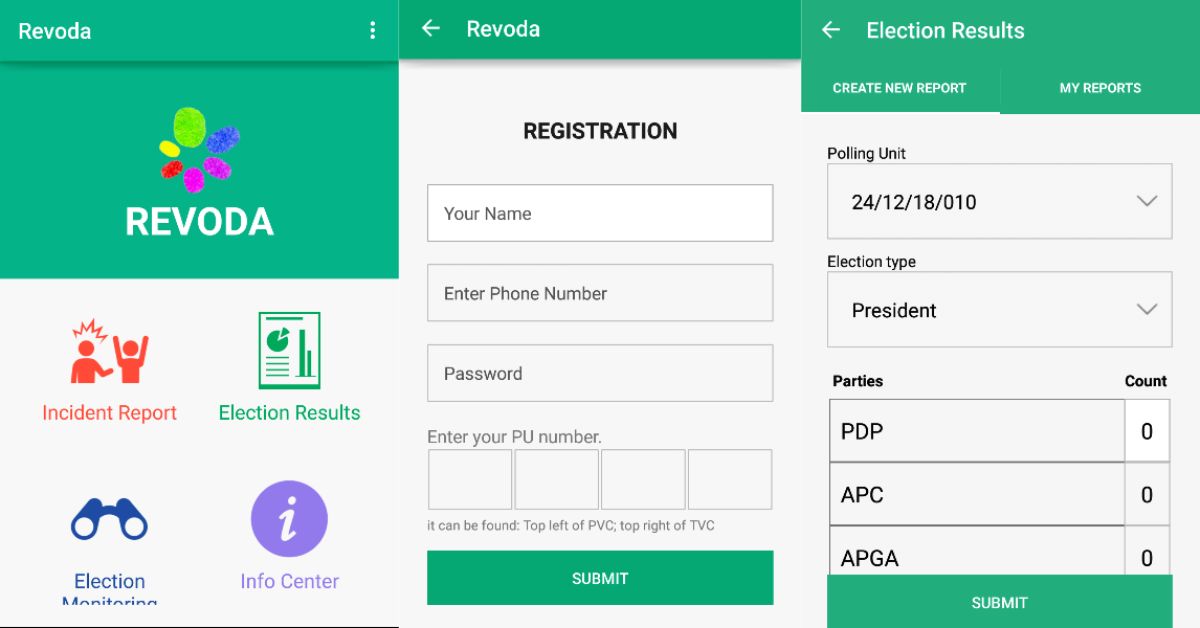 The app also allows EiE to send to each user location-specific messages.
Download here and join the league of youths that will make history by doing your part to ensure that Nigeria has the most credible elections ever.
Versions: Android | Apple | Blackberry | J2ME/Java
Using the Card Readers
Go to polling unit and give PVC to presiding officer
The officer scans the PVC with the card reader and details on the card are displayed to verify that it's an INEC-issued card. You are then authenticated with a fingerprint
Once authenticated, voter can vote.
For voters with no fingers or whose fingers could not be read, a manual confirmation is done
The reader operates on a battery which lasts up to 12 hours when in use. The device goes on a safe mode when not in use and lasts much longer.
Carries a SIM card which enables the sending of accreditation details to the central server enabling data collation, data verification and data transmission
Polling unit data, as well as accreditation date and time period are preconfigured
Possible Election Issues
 
Possible Issues
Appropriate Response
1.
Use of card readers
Avoiding the use of card readers is an offence. NO expectation that INEC staff, security personnel and party agents will ALL succumb to such.
2.
Possible network issues
Card readers will be used to collate and verify data, then taken to collation centres at ward level before data is sent to central server
3.
Decentralization of PVC collection to poling units
Initially, PVCs were collected at the polling unit level. We believed that if everyone came out to collect their cards, 3 days would have been enough to complete the process. After 3 days, it was moved to the LGA level.

It's now decentralized to the ward level.

4.
Too much time for accredited, and then wait to vote later
INEC decided to use this process so as to prevent electoral fraud. In order to deepen our democracy, voters should be able to give just one whole day every 4 years.
5.
Non-use of TVC
During registration in 2011, over 4 million people did multiple registrations (electoral offence).

If TVCs are allowed, INEC will be promoting electoral fraud.

6.
Scenario where number of ballot papers exceed number of accredited voters
The polling unit's results will be cancelled.
7.
Imposition of ballot papers by hoodlums
That will be a disruption of the electoral process, hence an electoral offence.
Election Donts
Wear any party branded clothing
Campaign at polling units
Verbally provoke supporters of any candidate
Arrive at polling unit late
Form any gathering
Possess any form of weapon
Jump the line
Try to avoid using the card reader
Painting fingers
Have a peaceful Election!
God Bless Nigeria!