EiE Nigeria | Weekly Updates – Friday, March 6, 2015
---
"If you want something said, ask a man; if you want something done, ask a woman."
– Margaret Thatcher
On Jega, PVCs & Card Readers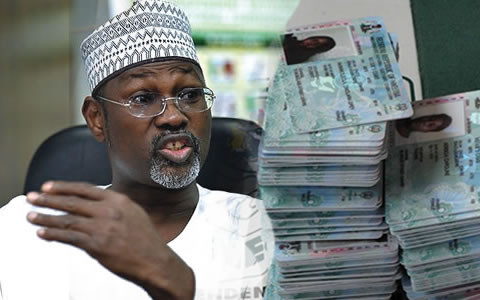 From the 2011 and 2014 voters' registration exercise, there were approximately 4.8 million cases of multiple registration. All these culprits have TVCs. They don't have PVCs!
PVCs are like ATM cards, while the card reader is like a POS machine authenticated by your fingerprint as your password.
ALL political parties and ALL arms of government agreed to this policy and INEC got the budgetary allocation to implement.
Why are some people against it now?
We think it's an integral part of ensuring the credibility of these elections and it must be used.
International Women's Day 2015
On Sunday, March 8, the world will celebrate the economic, political and social achievements of women, while calling for greater equality.
The theme for this year is "Make It Happen".
You can support offline by wearing purple clothing and online by making use of the hashtags –

#MakeItHappen
#InternationalWomensDay
#IWD2015
#WomensDay
BBOG: 10 year old Nigerian girl in UK University
Esther Okade, a 10-year old Nigerian has been accepted to study maths at the Open University in UK. Saturday, March 7th would be 327 days since our #ChibokGirls (potential Esthers) were abducted. Join a meeting in your city to reaffirm your commitment to the safe return of the girls.

Abuja: Unity Fountain, Daily, 4pm
Ibadan: Dugbe Cenotaph, Saturdays, 5-6pm
Lagos: Marina, Saturdays, 11am-2pm
Osogbo: Freedom Park, Sundays, 4:14 pm

Would you like to get periodic updates? – www.bbogfamily.ng
Register | Select | Vote | Protect: 22 days to elections!
Last Day is SUNDAY, MARCH 8th.

Presidential & National Assembly – Saturday, March 28
Governorship & State Assembly – Saturday, April 11
Get Ready To Protect Your Vote: Download Revoda
Finally … Revoda 2.0 is here!

Developed by EiE in 2011, ReVoDa was created to provide citizens with a tool to report on elections – results, incidences & the process. From the comfort of your phone you become an election observer!

The app also allows EiE to send to each user location-specific messages.
Social Media Week Lagos (In Pictures)
Monday, Feb 23rd: Citizens, Government & Technology (#SMWCitizens)
Tuesday, Feb 24th: Tech, Citizens and Elections: How Technology Supports Free, Fair and Credible Elections (#SMWElections)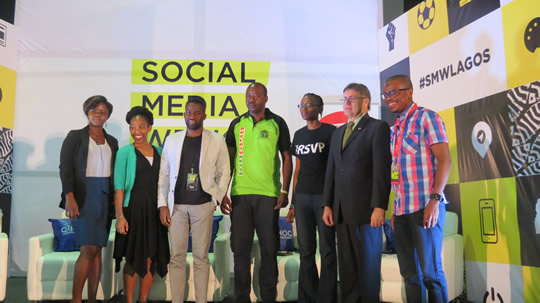 Thursday, Feb 26th: Celebrating Freedom of Speech on Social Media: An Evening of Music, Spoken Word & Short Talks (#SMWLagosNites, #SMWFreedom)
We wrapped up our 3rd year at Social Media Week Lagos with Brymo, Aduke and Efe Paul, Donna, Titi, and Jerry Plumbline. The evening had various hosts including the one and only Denrele Edun!
#Songs4Change
| | | |
| --- | --- | --- |
| | | "Songs for Change" harnesses the power of music to encourage those who believe in a better future for Nigeria and Africa. It is a weekly dose of revolutionary music to inspire social progress in Nigeria. Lately featured was "Craze" by M.I. |
Money 'saved' on Fuel Subsidy Removal as of March 6, 2015

N1,309 trillion (approx. $6.580 billion)
Have a great weekend!
The EiE Nigeria Team