EiE Nigeria | Weekly Updates – Friday, May 8, 2015
---
"Cowardice asks the question – Is it safe? Expediency asks the question – Is it politic? Vanity asks the question – Is it popular?
But Conscience asks the question – Is it right? And there comes a time when one must take a position that is neither safe, nor politic, nor popular; but one must take it because it is right"
– Martin Luther King Jr.
Inauguration Peace Concert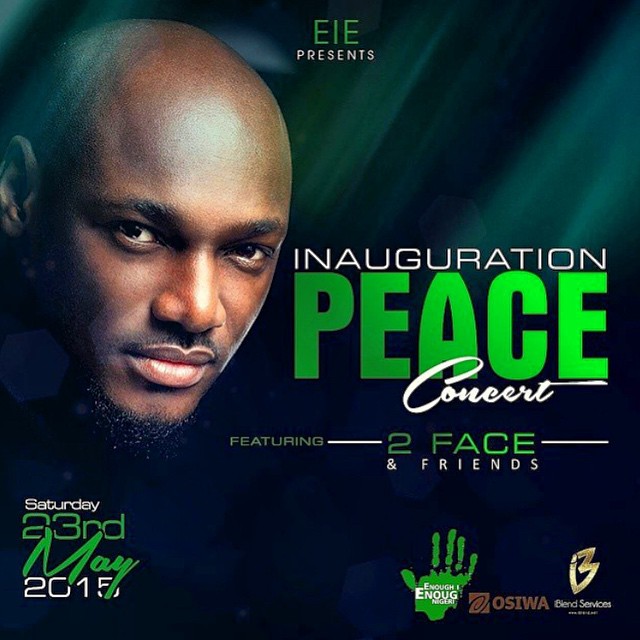 We close out our series of peace concerts with the Inauguration Peace Concert headlined by 2Face! We have extended invitations to Mr President and the President-Elect and we expect both to attend in their continued efforts to promote peace.
Saturday, May 23, 2015Abuja

SAVE THE DATE!
BBOG, A Year After!
It has been 389 DAYS….

We just want our girls home and safe!

Join a meeting in your city to reaffirm your commitment:
Abuja: Unity Fountain, Daily, 4pm
Ibadan: Dugbe Cenotaph, Saturdays, 5-6pm
Lagos: Marina, Saturdays, 11am-2pm
Osogbo: Freedom Park, Sundays, 4:14 pm
Would you like to get periodic updates? www.bbogfamily.ng
#NigeriaDecided
The President-Elect and governors will be sworn-in on May 29th, while the 8th National Assembly will be inaugurated a week later in June.
PARTY COMPOSITION
NOTES
States
APC – 22

PDP – 13

APGA – 1

Before Elections:

PDP – 21

APC – 14

APGA – 1

Senate
APC – 60

PDP – 49

Before Elections:

PDP – 64

APC – 41

Others – 4

House of Representatives
APC – 198

PDP – 134

APGA – 5

Accord – 1

LP – 1

SDP – 1

Results for 20 of 360 federal districts are not yet known.
While the APC controls the National Assembly, they do not have the two-thirds majority needed to pass critical motions, thus they would need to create a strong alliance across party lines to work for Nigerians. As such, the choice of Senate President and Speaker will be critical.
Youth Tech Summit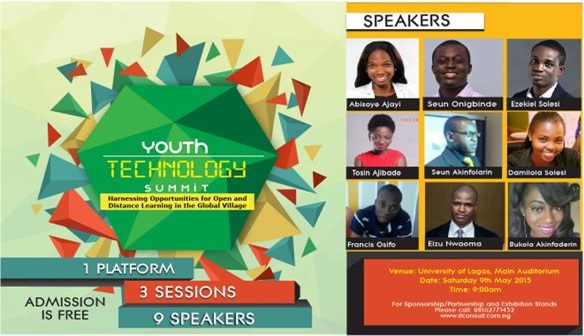 Plan to attend the 'Youth Technology Summit' this Saturday at the University of Lagos.

Theme: Harnessing Opportunities for Open and Distance Learning in the Global Village
Dear Country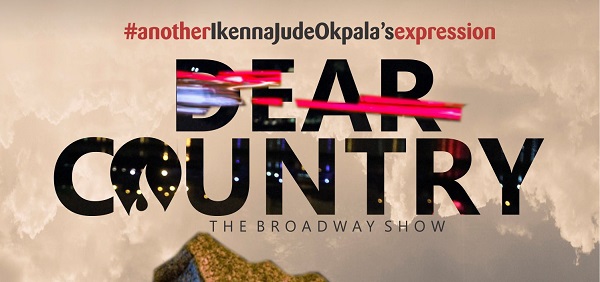 A theatrical expression that captures Nigeria's eras of colonialism and neo-colonialism will be staged this Sunday. The play entails a unique approach and creative fusion of drama, poetry, dance, music and media in painting clear instances of societal vices.

Sunday, May 10

3 & 6 pm

Terra Kulture, VI

Click here for more info or call 07036521607, 08184410647
Money 'saved' on Fuel Subsidy Removal as of May 8, 2015

N1,358 trillion (approx. $6.823 billion)
Have a great weekend!
The EiE Nigeria Team