EiE Nigeria | Weekly Updates – Friday, November 27, 2015
"If voting doesn't change anything, it is just a drama of democracy."
– Shesh Nath Vernwal
It's still election season as Undecided Kogi gets new date! Read on….
#KogiUndecided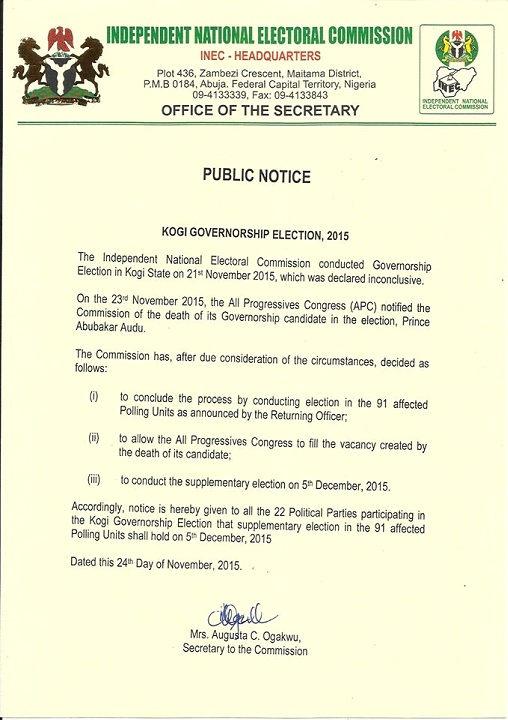 The combined effect of inconclusive elections in 91 polling units and the death of APC's candidate – Abubakar Audu – means things will get very interesting in the days ahead.
INEC has called for supplementary elections on December 5th, but the numbers indicated that it is near impossible for PDP to win given the results counted so far. As such, APC's Deputy Governorship candidate has written to INEC that he should be Kogi's new governor.
Stay tuned!
#BayelsaDecides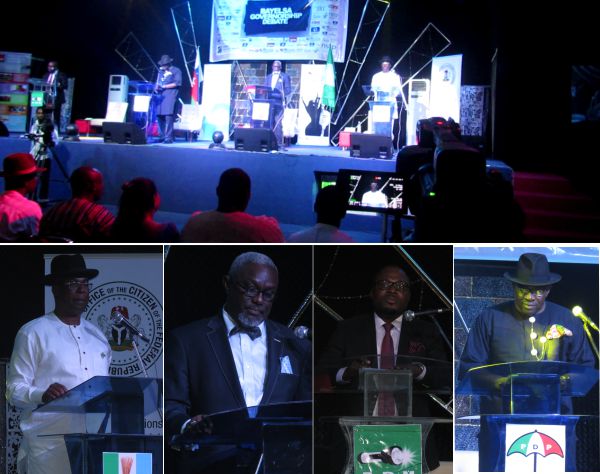 We hosted town hall meetings for youth party leaders & youth leaders in the 3 senatorial districts – Yenagoa, Ogbia and Sagbama.
On Wednesday, we supported the Royal FM Gubernatorial Debate that saw candidates from APC, DPC, PDM & PDP discuss the economy, security, and human capacity development with a focus on youth & women empowerment.
#600Days Around the Corner ….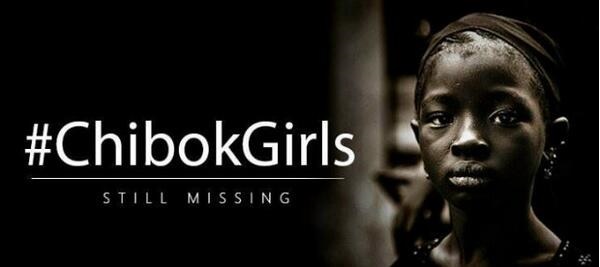 Saturday, December 5th will be 600 days since our Chibok Girls were abducted.
On July 8th, we marched to see President Buhari, who not only welcomed us but listened to us and promised to act on our concerns and suggestions. Almost 5 MONTHS later, nothing has happened.
Our Chibok girls will continue to represent other Nigerians who are the victims of this insurgency. We will also continue to demand of our government that Nigerian lives MUST matter!Join a gathering in your city to stand for our girls:
Abuja – Unity Fountain, Daily, 4:30 – 6pm
Lagos – Marina, Saturdays, 11am-1pm
Osogbo – Freedom Park, Sundays, 5pm
Would you like to get periodic updates?www.bbogfamily.ng
EiE Survey
The graph below is a snap shot of responses to the work we do.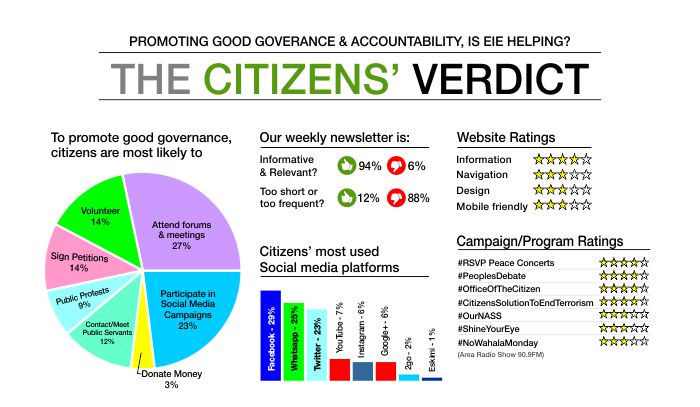 We would like to get more responses to shape our work for next year.
Please take a few minutes to help fill in thesurvey.
Thank you!
Money 'saved' on Fuel Subsidy Removal as of November 27, 2015:

N1,508 trillion (approx. $7.582 billion)
Have a great weekend!
The EiE Nigeria Team