EiE Nigeria | Weekly Updates – Friday, October 2, 2015
"We have all the attributes of a great nation. We are not there yet because the one commodity we have been unable to exploit to the fullest is unity of purpose."
– Muhammadu Buhari
Happy Independence Anniversary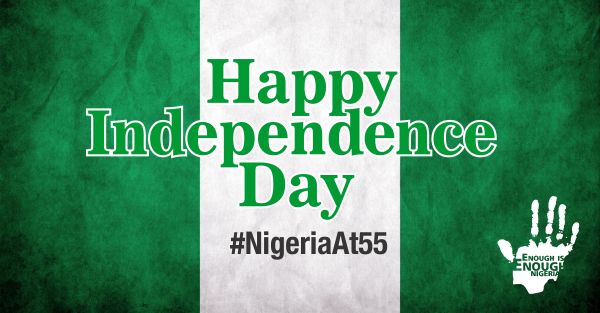 Yesterday was the 55th anniversary of Nigeria's independence from British colonial rule.
The President, Vice President, Senate President, House Speaker, Chief Justice, and the Service Chiefs, as well as past national leaders were present in FCT at the ceremony where president Buhari gave a speech to mark the feat.
At The Platform in Lagos, our #OfficeOfTheCitizen & Budgit's Budget handbooks were distributed to attendees.
Senate Resumes: Ministerial List & Senator Tinubu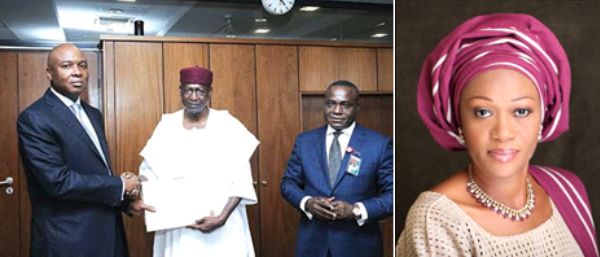 On Tuesday, after a 6-week recess, the Senate resumed plenary.
Late on Wednesday, after plenary, 21 names of ministerial nominees (first set) arrived at the Senate for confirmation. The list was presented to the Senate President by Abba Kyari (the President's Chief of Staff) and Ita Enang (Special Assistant to the President on the National Assembly).
According to the Senate President, the envelope will not be opened until next Tuesday.
In case you missed it, Nigerians found a way to laugh about the wait for #TheList!
Update:
We wrote Senator Remi Tinubu about the shutting out of constituents at her town hall meeting on September 9th.
We received a formal response this week where she acknowledged the lapse in the communication. We thank the Senator for responding to our concerns and look forward to the next town hall meeting.
#500DaysOn: Chibok Girls – Crying To Be Rescued, Never To Be Forgotten

Last Saturday was the 530th day since the girls were abducted.
On Wednesday, the #BBOG group urged the Federal Government to investigate and prosecute sabotage allegations of the military's fight against insurgency.
The Nigerian Military has been tasked to make use of all necessary intelligence to ensure the return of the Chibok girls.
Yesterday, 80 Boko Haram insurgents surrendered to the Nigerian soldiers.
We look forward to the freedom of our girls. Join a gathering in your city to stand for our girls:
Abuja – Unity Fountain, Daily, 4:30 – 6pm
Lagos – Marina, Saturdays, 11am-2pm
Osogbo – Freedom Park, Sundays, 5pm
Would you like to get periodic updates? www.bbogfamily.ng
Kogi & Bayelsa Elections

State
Election Type
Election Date
Deadline for transfer
Kogi
Gubernatorial
Nov. 21st, 2015
Oct. 6th
Bayelsa
Dec. 5th, 2015
Oct. 20th
Voters' registration in Kogi & Bayelsa ended September 7th.
If you live in another state and would like to move your registration to Kogi or Bayelsa, please note the deadline.
You can read more about the process on INEC's website.
Money 'saved' on Fuel Subsidy Removal as of October 2, 2015:

N1,471 trillion (approx. $7.392 billion)
Have a great weekend!
The EiE Nigeria Team
---