EiE Nigeria | Weekly Updates – Friday, October 30, 2015
"Followers who tell the truth and leaders who listen to it, are an unbeatable combination."
– Warren Bennis
This week, EiE continues to promote government accountability with the Buharimeter. Read on.
Buharimeter

On Thursday, EiE Nigeria participated in a CSO Cluster Meeting on the Campaign Promise Tracker, Buharimeter.
Since the launch of the portal on democracy day, May 29th, three reports have been released – details of performing and non-performing areas in respect to government actions and inactions.
The cluster meeting was convened by Center for Democracy & Development to facilitate reviews of the methodology employed in the campaign so far, and to establish partnerships for effective project implementation.
#560DaysOn: Chibok Girls – Crying To Be Rescued, Never To Be Forgotten
"I am positive that Nigeria will win and see the end of these terror strikes."
– Oby Ezekwesili
It's now 564 days!
On Wednesday, the Nigerian troops at the fringes of Sambisa forest rescued about 338 people (8 men, 138 women and 192 children) from Boko Haram insurgents. It's however not clear if any of the rescued hostages were part of the Chibok girls.
The BringBackOurGirls group has called on Nigerians to rally behind the military and security agencies in the fight against insurgency, so that the fight can be won.
We look forward to the freedom of our girls!! Join a gathering in your city to stand for our girls:
Abuja – Unity Fountain, Daily, 4:30 – 6pm
Lagos – Marina, Saturdays, 11am-1pm
Osogbo – Freedom Park, Sundays, 5pm
Would you like to get periodic updates? www.bbogfamily.ng
Kogi & Bayelsa Elections: 22 Days…

State
Election Type
Election Date
Voter Register Release
Kogi
Gubernatorial
Nov. 21st
Oct. 21st – Not Released yet (soft copies given to political parties only)
Bayelsa
Dec. 5th
Nov. 5th
You can read more about the process on INEC's website.
National Essay Competition

The National Planning Commission calls for essays on "How Nigeria can effectively manage her resources for inclusive development" in line with the change agenda of the Federal Government.
All entries are to focus on creative and strategic management solutions and not more than 1,000 words.
Submission – To the Director General, Centre for Management Development via email: dg@cmd.gov.ng OR info@cmd.gov.ng
Deadline: November 20, 2015
Don't forget to include name, telephone number and email address in the body of the email.
Graduate Employability Training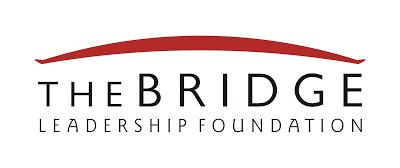 The Bridge Leadership Foundation calls for application to be part of the 2015 Employability and Entrepreneurship training. The women-focused event will cover areas including personal analysis, self-development, CV crafting, communication skills, time management and business etiquette.
Money 'saved' on Fuel Subsidy Removal as of October 30, 2015:

N1,492 trillion (approx. $7.5 billion)
Have a great weekend!
The EiE Nigeria Team