EiE Nigeria | Weekly Updates – Friday, October 9, 2015
"Leadership at one time meant muscles; but today it means getting along with people."
– Mahatma Gandhi
NASS & Presidency: Ministerial List Finally Revealed

Last week Wednesday, an envelope containing the first set of ministerial nominees arrived at the Senate for confirmation. However, the Senate President didn't open the envelope until this Tuesday.
On Thursday, President Buhari and Vice President Osinbajo met with leaders of the National Assembly in a bid to boost the working relationship between the executive and the legislature.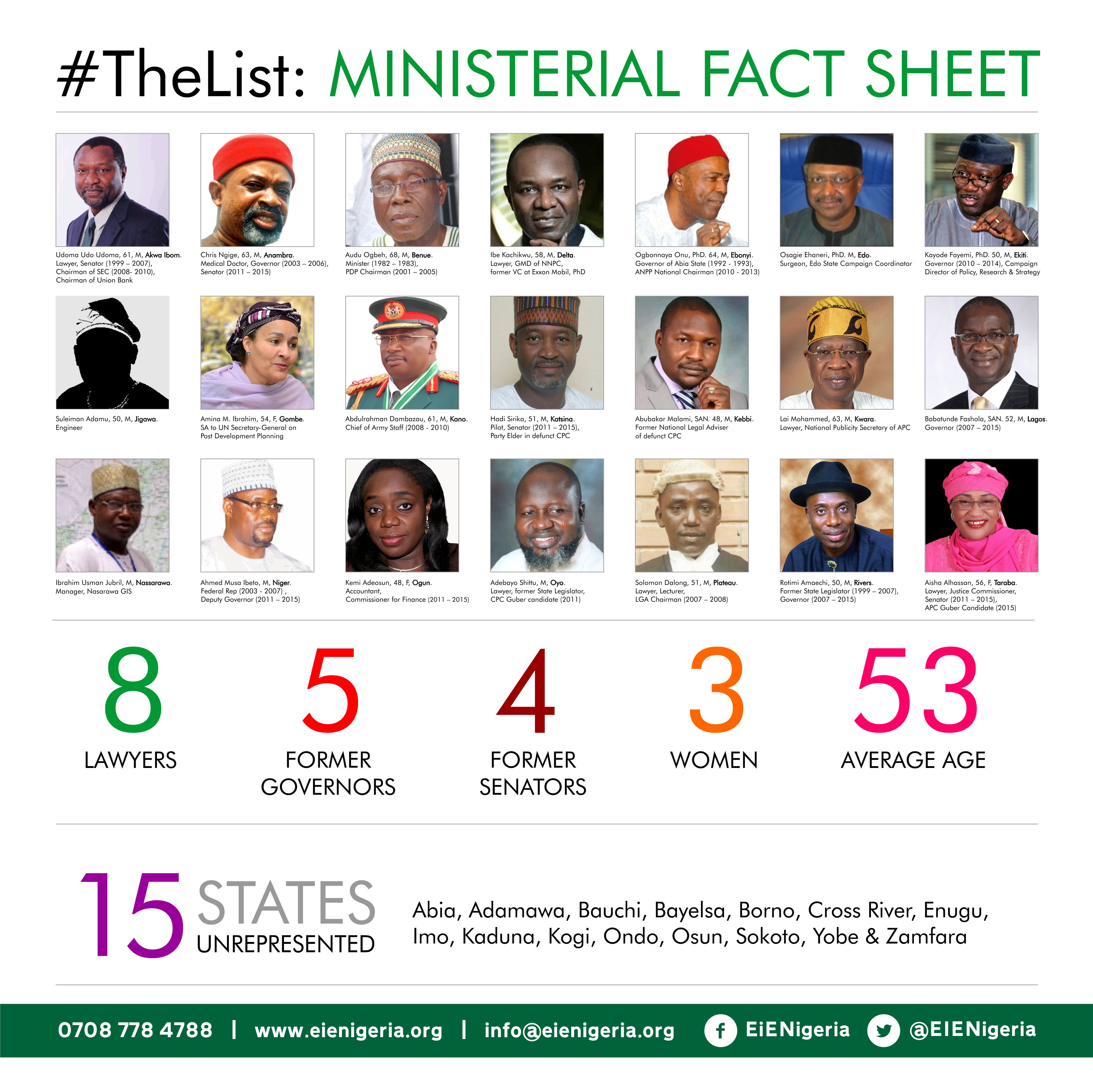 #540DaysOn: Chibok Girls – Crying To Be Rescued, Never To Be Forgotten
"The spate of bombing in the country is alarming. That is the reason we keep saying that our intelligence is the weakest link and we call on the government to rise up to the occasion." – Oby Ezekwesili
"In the village, my children had all they needed to eat. Here they don't go to school and they sometimes sleep on empty stomachs." – Elhadj Gremah (wealthy bell pepper grower)

It's been 543 days!
Consequent to the bombings in the FCT, Sector 1 of the Nigerian Army's 27 Task Force Brigade was attacked by Boko Haram. According to the Acting Director of Army Public Relations, Sani Kukasheka Usman, the attack was successfully repelled, all the terrorists were killed and their weapons destroyed.
The troops continue to serve as a blocking force to any fleeing terrorists from the Nigerian Air Force aerial bombardments and other troops' artillery fire.
We look forward to the freedom of our girls!! Join a gathering in your city to stand for our girls:
Abuja – Unity Fountain, Daily, 4:30 – 6pm
Lagos – Marina, Saturdays, 11am-2pm
Osogbo – Freedom Park, Sundays, 5pm
Would you like to get periodic updates? www.bbogfamily.ng
Kogi & Bayelsa Elections

State
Election Type
Election Date
Deadline for transfer
Voter Register Release
Kogi
Gubernatorial
Nov. 21st
Oct. 6th
Oct. 21st
Bayelsa
Dec. 5th
Oct. 20th
Nov. 5th
Voters' registration in Kogi & Bayelsa ended September 7th.
If you live in another state and would like to move your registration to one of the states, or moved from a Local Government Area to another,please note the deadline.
You can read more about the process on INEC's website.
Money 'saved' on Fuel Subsidy Removal as of October 9, 2015:

N1,476 trillion (approx. $7.419 billion)
Have a great weekend!
The EiE Nigeria Team
---