EiE Nigeria | Weekly Updates – Friday, September 11, 2015
---
"There's a place for talking and criticism. But there's also a place to let our ACTIONS do the talking."
– Fela Durotoye
Senator Oluremi Tinubu's Town Hall Meeting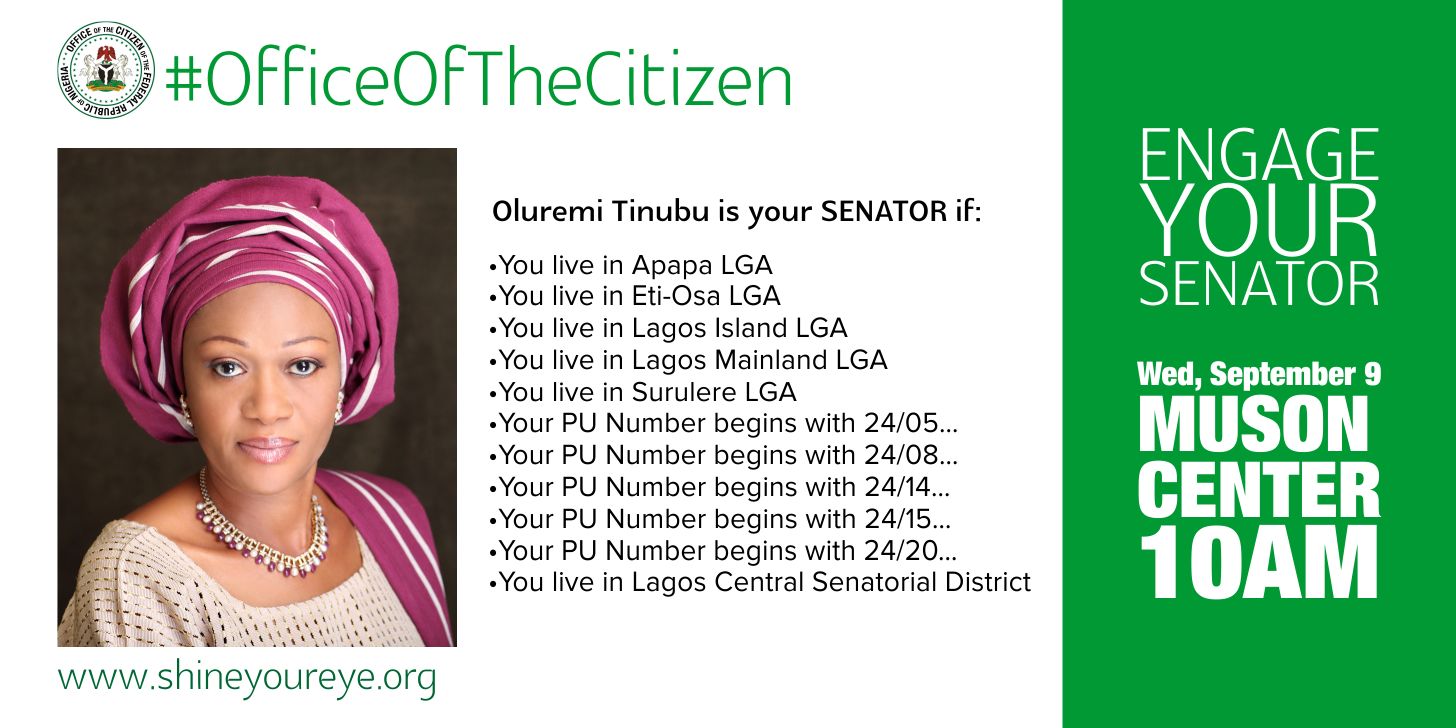 On Wednesday, Senator Oluremi Tinubu advertised that she'll be hosting a town hall meeting for her constituents. She represents Apapa, Eti-Osa, Surulere, Lagos Island & Lagos Mainland local governments.
Holding public officials accountable is part of the 'P' in our R|S|V|P Campaign. With our partners, ReclaimNaija, we sent text messages to those in our database and publicized the event online as an opportunity for engagement.
At Muson Centre, those who showed up were turned away because they did not have invitation letters!
We are following up with Mrs Tinubu's office and we will share more information.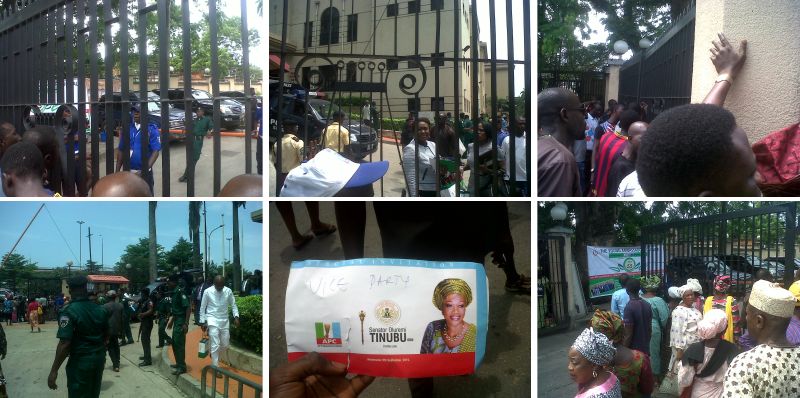 #500DaysOn: Chibok Girls – Crying To Be Rescued, Never To Be Forgotten

Earlier this week, President Buhari reaffirmed that the Federal Government of Nigeria knows where some of our Chibok girls are. We will continue to keep the pressure until we have full disclosure.
Join a gathering in your city to stand for our girls:
Abuja – Unity Fountain, Daily, 4:30 – 6pm
Lagos – Marina, Saturdays, 11am-2pm
Osogbo – Freedom Park, Sundays, 5pm
Would you like to get periodic updates? www.bbogfamily.ng
Kogi & Bayelsa Elections

Voter's registration in Kogi & Bayelsa ended on Monday, September 7th.
If you live in another state and would like to move your registration to Kogi or Bayelsa, you have until October 6th to do so.
You can read more about the process on INEC's website.
Money 'saved' on Fuel Subsidy Removal as of September 11, 2015:

N1,455 trillion (approx. $7.311 billion)
Have a great weekend!
The EiE Nigeria Team