Group Threatens to Recall Ekweremadu and Lasun
A coalition, 'Not Too Young to Run' threatened to tell its members across all states to commence recall process against members of the ad hoc committee on constitution review for the exclusion of #NotTooYoungToRun bill at the National Assembly retreat in Lagos. The committee is chaired by Deputy Senate President, Ike Ekweremadu and Deputy Speaker, Yusuf Lasun. The bill seeks to amend the Nigerian 1999 constitution to allow young Nigerians to vie for political offices.
Engage your lawmakers and demand the passage of the bill.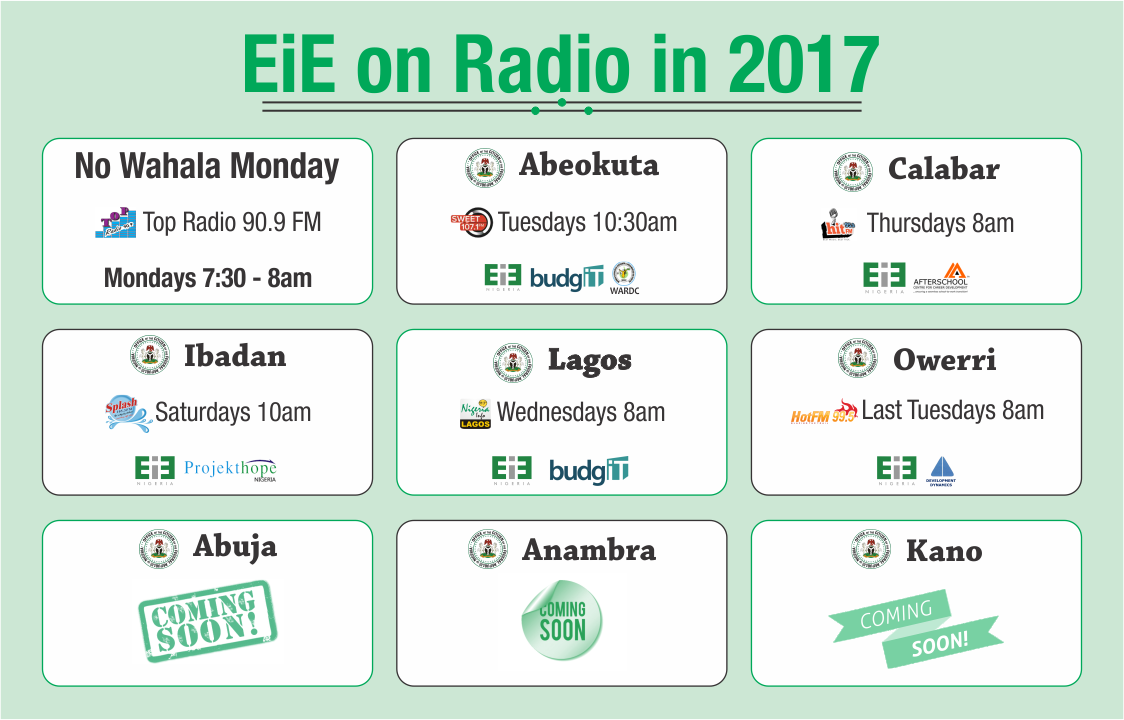 #OfficeOfTheCitizen Radio Programmes!
#OfficeOfTheCitizen in Calabar on Hit95.9FM – "Youth Participation – What Next After #NotTooYoungToRun"

Odey Friday (team member, Not too Young to Run) and Friday Awade (Convener, Arise Cross River) was on air to discuss #NotTooYoungToRun Bill and the next line of action after the National Assembly failed to consider it at their retreat. 

Tune in every Thursday at 8:00am.

#OfficeOfTheCitizen in Ibadan on Splash105.5FM – "Local Government Autonomy"
Adegbola Taiwo (Publicity Secretary, Movement for Social Change) and Titilayo Sodo (Nulge Chairman, Oyo State) led the discussion on Local Government Autonomy. 

Tune in every Saturday at 10:00am. 

#OfficeOfTheCitizen in Lagos on NigeriaInfo99.3FM 
We had a special edition of '2 - Day of OOTC in Lagos' this week. This focused on our R|S|V|P campaign – Register |Select |Vote not Fight |Protect – towards Lagos local government elections.

Wednesday, July 19th
Sola Babalola of Transition Monitoring Group was on air to discuss campaign strategies adopted by political parties to woo voters.
 
Friday, July 21st
Francis Onahor of Reclaim Naija and Debisi Alokolaro of EiE were on air to encourage people to vote and use ReVoDa, tool to report happenings during election. 

Miss the conversation? Catch up.

Tune in every Wednesday at 8.00am.

#OfficeOfTheCitizen in Abeokuta on Sweet107.1FM – "Multiple Taxation in the Informal Sector"

Ayomide Faleye of BudgIT was on air to discuss numerous taxes in the informal sector and its effect on citizens.

Tune in every Tuesday at 10:30am.

Never forget, the office of the citizen is the highest office in the land! Tweet at @EiENigeria using #OfficeOfTheCitizen

Watch Out for #OfficeOfTheCitizen in Anambra, Kano & Abuja coming soon!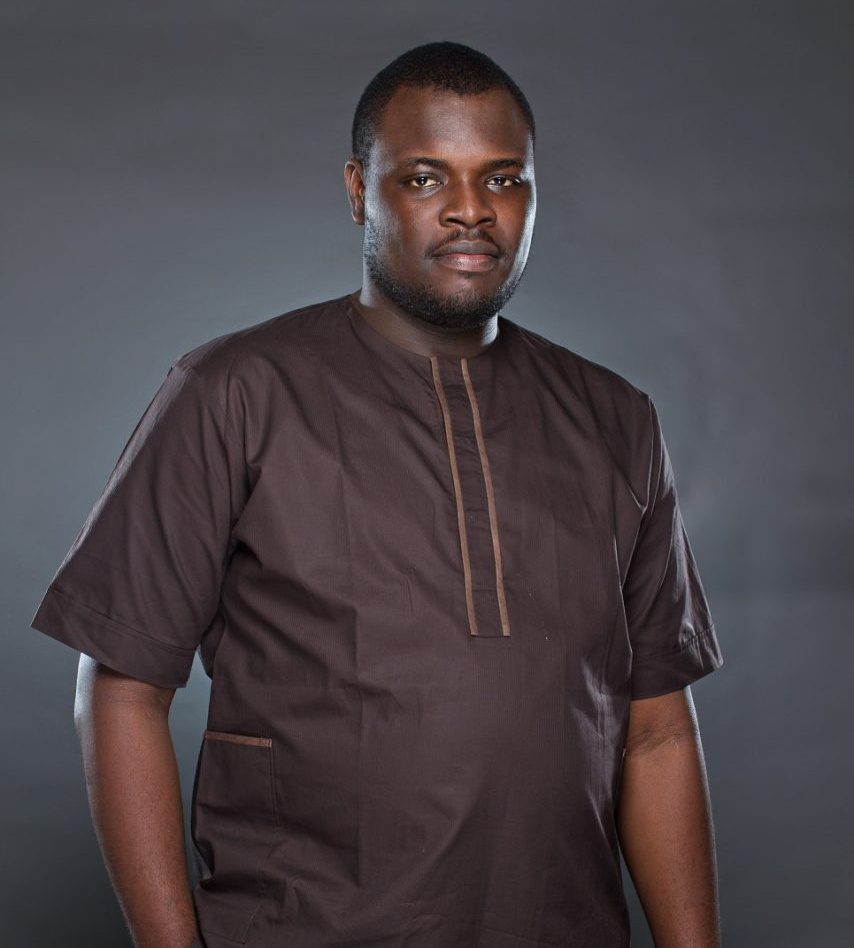 Office of the Citizen with Chude Jideonwo: The High Standards to which We Must Hold Our Leaders
The question for leaders is not: Was he a good man? It is not: Did he have good intentions? It is certainly not, did he do some good things? It is a more detailed question: Considering the resources that he had, and the opportunities that existed, did he achieve a basic minimum that we should be entitled to as citizens?

No one votes a governor or a president, or a local chairman to 'do their best'. Or, at least, no one should. You are not voted to do 'your best'. You are not supposed to limit us to the extent of your capacity. You are supposed to rise to the occasion. You are supposed to meet the moment. You are supposed to get the job done, period. That is the standard to which we must hold our governments. That is the standard to which we must past governments. And that is a standard to which we must hold Muhammadu Buhari…Read More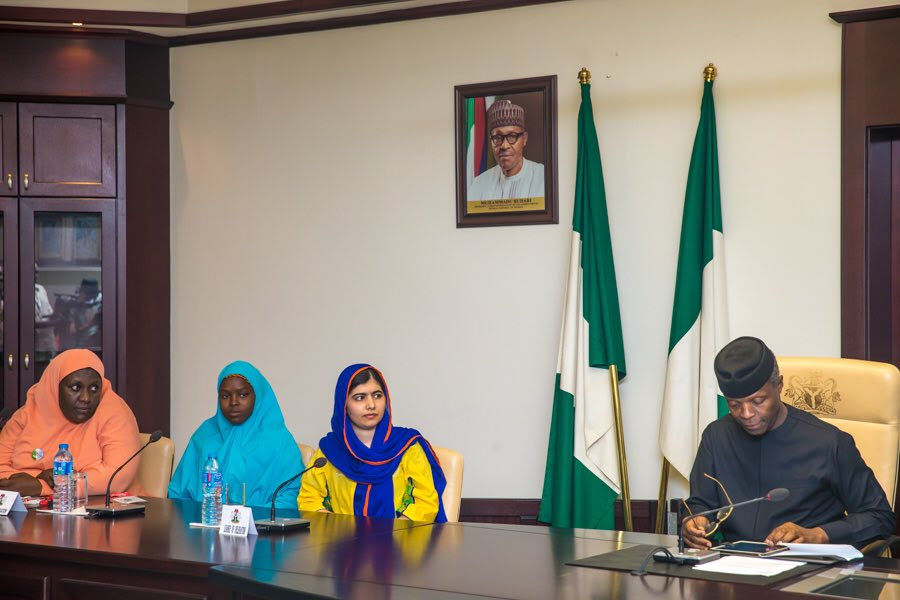 Malala meets Osinbajo, Rescued Chibok Girls
Girl's education activist, Malala Yousafza met with the Acting President, Prof. Yemi Osinbajo on Tuesday, July 18th. She also met with the 82 recently released #ChibokGirls. She expressed the hope that the remaining girls in captivity will be released. Our hope still endures as we continue to demand for the release of the remaining 113 girls.

Saturday, July 24th  made it 1195 days since 276 #ChibokGirls were abducted.

Chibok Girls:
            276 abducted.
            57 escaped. 
            3 found. 
            103 released. 
            5 infants with our girls.
            19 parents dead.             
            We are still missing 113!
 
Lend your voice in your own way or join our gatherings:

Abuja – Unity Fountain, Daily, 5 - 6pm
Lagos – Falomo Roundabout, Ikoyi, Saturdays, Noon – 1pm
Lagos – Ejigbo Local Council Area, Opposite NNPC, Ejigbo, 2nd & 3rd Saturdays, 11am – 1pm
Subscribe to get periodic updates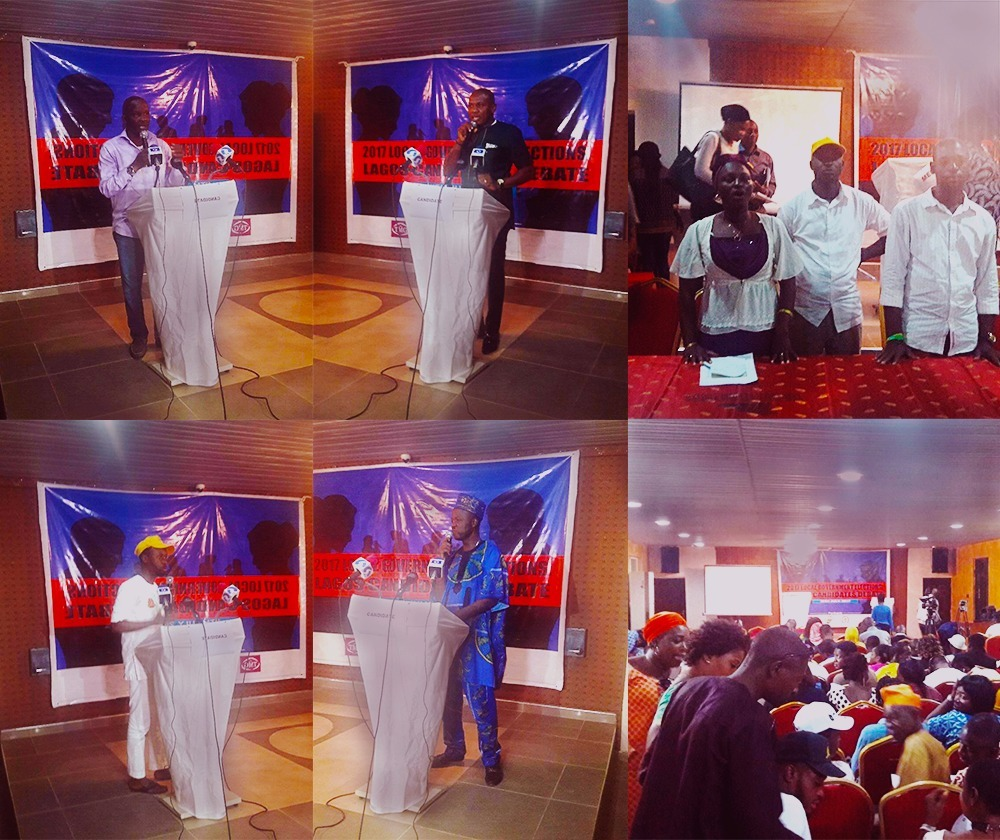 #LagosLGDecides Discourse
EiE co–hosted a discourse between local government candidates and citizens in Lagos State with Transition Monitoring Group (TMG) and Women Advocates Research and Documentation Centre (WARDC) on Tuesday, July 18, 2017. Over a 3-hour period, political candidates of 6 local governments (Ikeja, Agege, Ikorodu, Alimosho, Lagos Island and Amuwa Odofin) were engaged on policies they intend to implement to solve critical issues in their local government areas.


Class Action Updates
1. Are you an unmetered customer of Eko and Ikeja Electricity Distribution Companies having inflated estimates billing?

Click to join the class action lawsuit or send your Name, LGA/LCDA, Last Estimated Billand DISCO Account Number to 09023555335.

The suit came up for hearing on Friday, July 14, 2017 and was adjourned to Monday,October 30, 2017.
2. On Wednesday, September 14, 2016 a Lagos-based consumer rights lawyer, Olumide Babalola, filed a class action suit at the Lagos High Court for himself and on behalf of all the subscribers of the GSM operators who might have received the unsolicited calls and messages from the telecommunication companies in Nigeria.
Judgement has been reserved for Wednesday, October 4, 2017.