Partnership with 2 of Our #RSVP Ambassadors Live in Concert: #TheDisruption - 40% discount for Active Citizens!
The Buckwyld 'n' Breathless concert is a modular, fully-scripted production that features a deft use of props, elaborate costume, audio-visual content, special effects and a large support cast to deliver an exhilarating concert experience.

Still the standard by which great concerts are measured in Nigeria, Buckwyld 'n' Breathless concerts series have been staged to rave reviews. It's 2016 and the brand returns bigger and more audacious with Buckwyld 'n' Breathless: The Disruption. Judging by the mode of the announcement, Buckwyld 'n' Breathless seems poised to deliver a truck load of delightful disruptive surprises.

EiE is rewarding Active Citizens with PVC! Get a 40% discount on limited regular ticket purchase when you produce your PVC at the following ticket sales outlets:
- Computer Village Slot phone shop 1. 
- Computer Village Slot phone shop 2.
- Ikeja City Mall Slot Phone shop.
- Festival Mall Festac Slot phone shop.
- Eko Hotel and suites.
- Slot phone store - Adeniran Ogunsanya.

Election Watch: #EdoDecides
The Edo State gubernatorial election holds September 10. As activities reach a climax between the contestants, EiE is engaging Active Citizens through our #RSVP campaign. On election day, VOTE and send in your reports with Revoda!

2 Years and 4 Months Without Our Chibok Girls
Baring her mind following the Lagos BBOG sit out on last Saturday, EiE's Executive Director and BBOG champion – 'Yemi Adamolekun queried the activities of the government as regards finding the missing Chibok girls and the welfare of IDPs in their camps. One wonders why after another video was released, the best the Nigerian Army can do is declare some individuals wanted!
"We have a singularity of purpose in #BBOG: it's not about what we can get out of it, but what we can do.", she said.

The commitment and dedication of the BBOG family remains strong and unflinching. Join a BBOG family in your city as we stand for our Chibok girls.

Abuja – Unity Fountain, Daily, 4:30pm – 6pm
Lagos – Falomo Roundabout, Ikoyi, Saturdays, 11am-1pm
Lagos – Ejigbo Local Council Area, Opposite NNPC Ejigbo, Saturdays, 12pm
Osogbo – Freedom Park, Sundays, 5pm

Would you like to get periodic updates from the BBOG family?
Subscribe HERE: www.bbogfamily.ng

National Anthem & Pledge
Just in case you've forgotten what you learnt in primary school, we thought we'd remind you! Especially since those who want to represent us outside Nigeria don't think it's important to know it. If you've missed the conversation, watch your ambassadorial nominees in action – https://www.facebook.com/eienigeria/videos

If you agree that it's ridiculous and an embarrassment, lend your voice - http://bit.ly/2auZo3h

Arise, O compatriots
Nigeria's call obey
To serve our fatherland
With love and strength and faith
The labour of our heroes past
Shall never be in vain
To serve with heart and might
One nation bound in freedom with
Peace and unity.

Oh God of creation
Direct our noble cause
Guide our leaders right
Help our youth the truth to know
In love and honesty to grow
And living just and true
Great lofty heights attain
To build a nation where peace
And justice shall reign.

The Pledge
I pledge to Nigeria my country
To be faithful, loyal and honest
To serve Nigeria with all my strength
To defend her unity, and uphold her honour and glory
So help me God.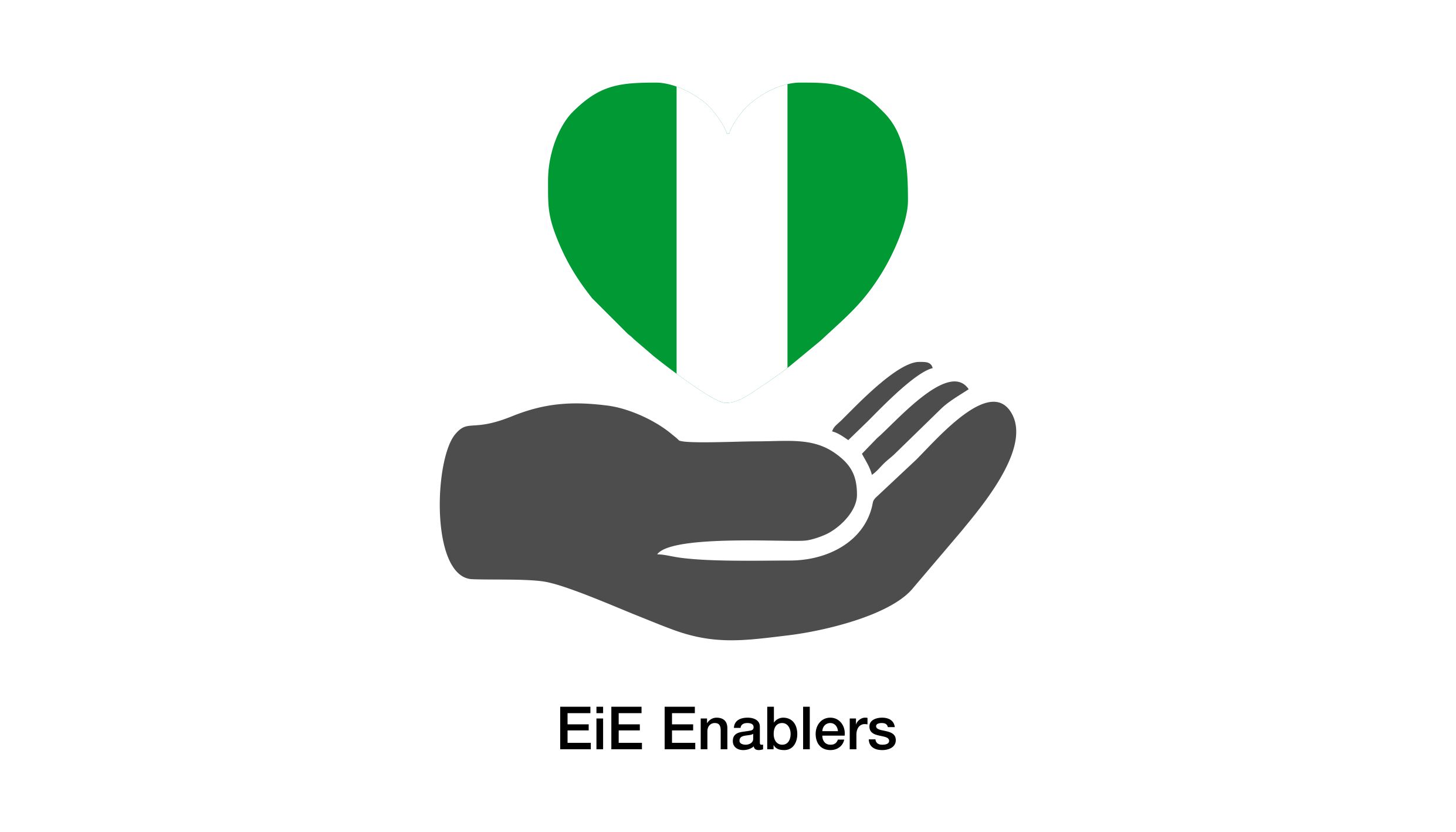 Donate – EiE Enabler
From a protest on March 16, 2010, EiE Nigeria continues to advocate for active citizenship and public accountability of those we voted for to pursue our best interests.
However, we can not do it alone. Would you like to donate ₦500, ₦1000, ₦5000, ₦10,000 or any amount on a regular basis to support our work? This will make you an EiE Enabler! You can do so HERE!
Thank you, Active Citizen
- for supporting good governance and public accountability in Nigeria.