Kogi Workers Cry for Help!
Labour unions in Kogi state embarked on an indefinite strike on September 22
nd
 to protest the non-payment of their salaries. The Secretary to the Kogi State Government and the Chairman, National Labor Congress, Kogi State Chapter were invited on the #OfficeOfTheCitizen radio programme, Lokoja. While the SSG boycotted the program, the NLC chairman, however, shed light into the faceoff… 
Read more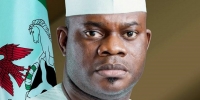 FG's 2018 Proposed Budget
President Buhari presented proposed 2018 budget of N8.61 trillion to a joint session of the National Assembly on Tuesday, November 7th.
Do you want to share your thought on the budget? Tweet at @EiENigeria.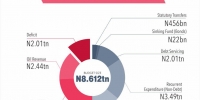 #AnambraDebates this Sunday!

#AnambraDecides holds on Saturday, November 18th. EiE in partnership with Channels TV, Policy Legal & Advocacy Center (PLAC), and National Democratic Institute (NDI) will host #AnambraDebates on Sunday, November 12th. Watch live on Channels TV at 7pm.
Do you have questions for the candidates on security, education, infrastructure, economy & enterprise? Send them to debates@channelstv.com.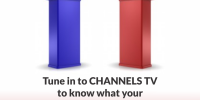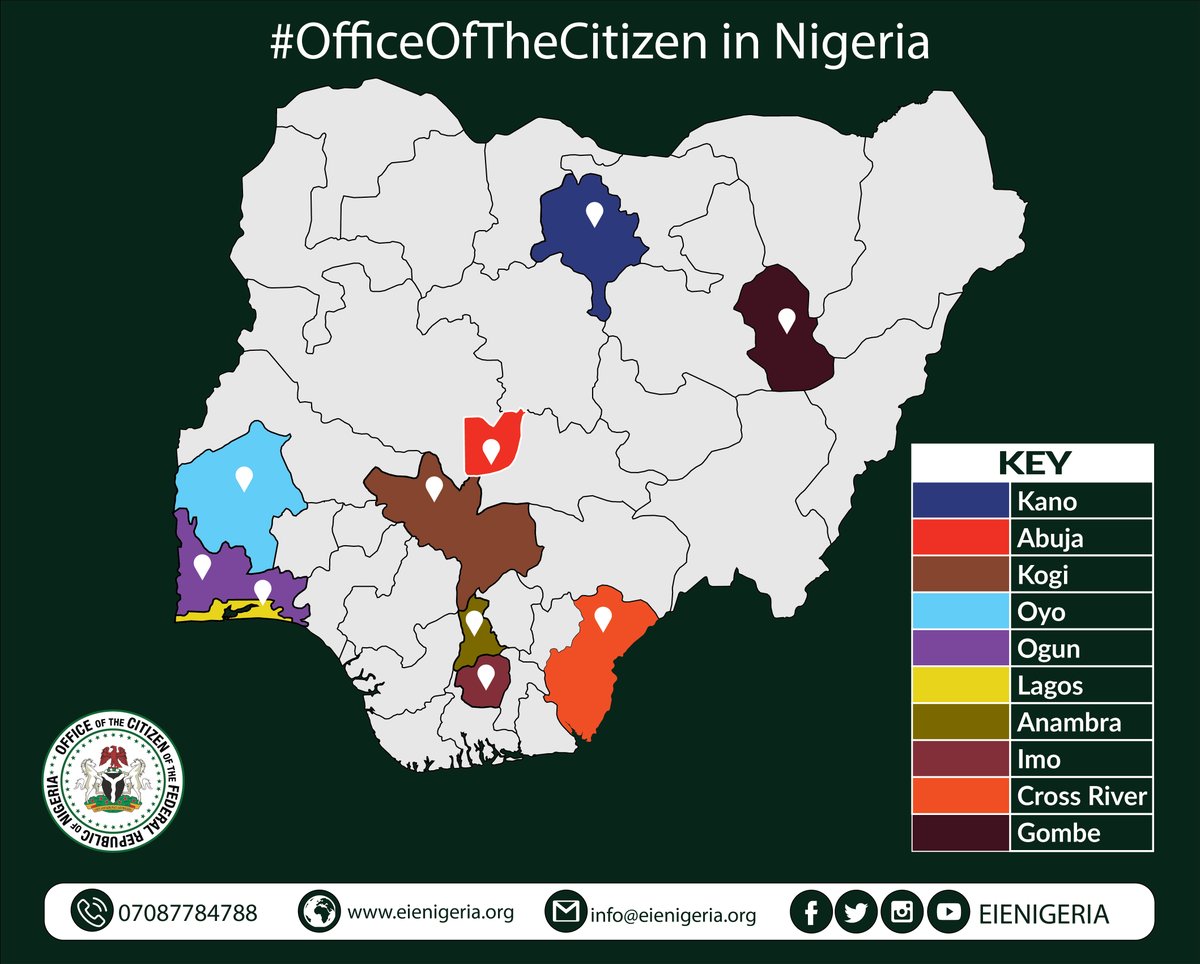 OfficeOfTheCitizen Radio Programmes
City/Station
Date/Time
Summary
Lokoja
Prime 101.5FM

Tuesday @ 9am

Nigeria Labour Congress, Kogi State Chairman, Onuh Edoka discussed workers' unpaid salaries in the state.
Owerri
Hot99.5FM

Last Tuesday @ 8am

Jude Ohanele of Development Dynamics discussed challenges of unemployment.
Abeokuta
Sweet 107.1FM

Tuesday @ 10:30am

Folashade Ofurune of Health Education & Empowerment Initiative discussed the importance of immunization for children.
Lagos
Nigeria Info 99.3FM

Wednesday @ 8am

Construction experts, Joshua Olorunkiya and Leke Ajiboye discussed abandoned projects and the role of citizens.
Calabar
Hit 95.9FM

Thursday @ 8am

Eteng Jonah Williams of Cross River House of Assembly & Kingsley Eworo of Budget Transparency & Accountability Network discussed the state's budget process.
Abuja
Nigeria Info 95.1FM

Thursday @ 10am

Seember Nyanger of PPDC discussed benefits of proactive disclosures to citizens.
Gombe
Nigeria Info 95.1FM

Thursday @ 11am

Active citizen, Melusa Salome Danguma discussed the role of women in politics.
Kano
Arewa 93.1FM

Friday @ 8am

Isyaku Garba of CITAD discussed citizens' participation in the electoral process.
Anambra
Blaze 91.5FM

Friday @ 10am

Eloka Okafor of Community Empowerment Network discussed the issues in the upcoming #AnambraDecides.
Ibadan
Splash 105.5FM

Saturday @ 10am

Public affairs analyst, Dr Ezeagu Celestine and Mr Ulasi of National Population Commission, Awka discussed how debates help citizens select credible candidates.
Join us tomorrow, November 12th as we discuss The People's Parliament.


#OfficeOfTheCitizen in Jos coming soon!
Never forget, the Office of the Citizen is the highest office in the land! Tweet at @EiENigeria using #OfficeOfTheCitizen to be a part of the conversation.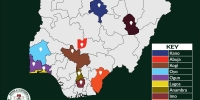 #BringBackOurGirls: 72-Hourly March to Aso Villa
The #BringBackOurGirls movement will resume 72-hourly march to Aso Rock on Tuesday, November 14th to demand for immediate action for the release of the remaining 113 #ChibokGirls, Nigerian National Petroleum Corporation (NNPC) exploration team, University of Maiduguri lecturers and other kidnapped victims.
Chibok Girls:
276 abducted.
57 escaped. 
3 found. 
103 released. 
5 infants with our girls.
19 parents dead.       
We are still missing 113!

Lend your voice in your own way or join our gatherings:

Abuja – Unity Fountain, Daily, 5 - 6pm
Lagos – Falomo Roundabout, Ikoyi, Saturdays, Noon – 1pm
Lagos – Ejigbo Local Council Area, Opposite NNPC, Ejigbo, 2nd & 3rd Saturdays, 11am – 1pm
Subscribe to get periodic updates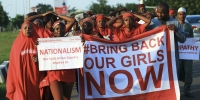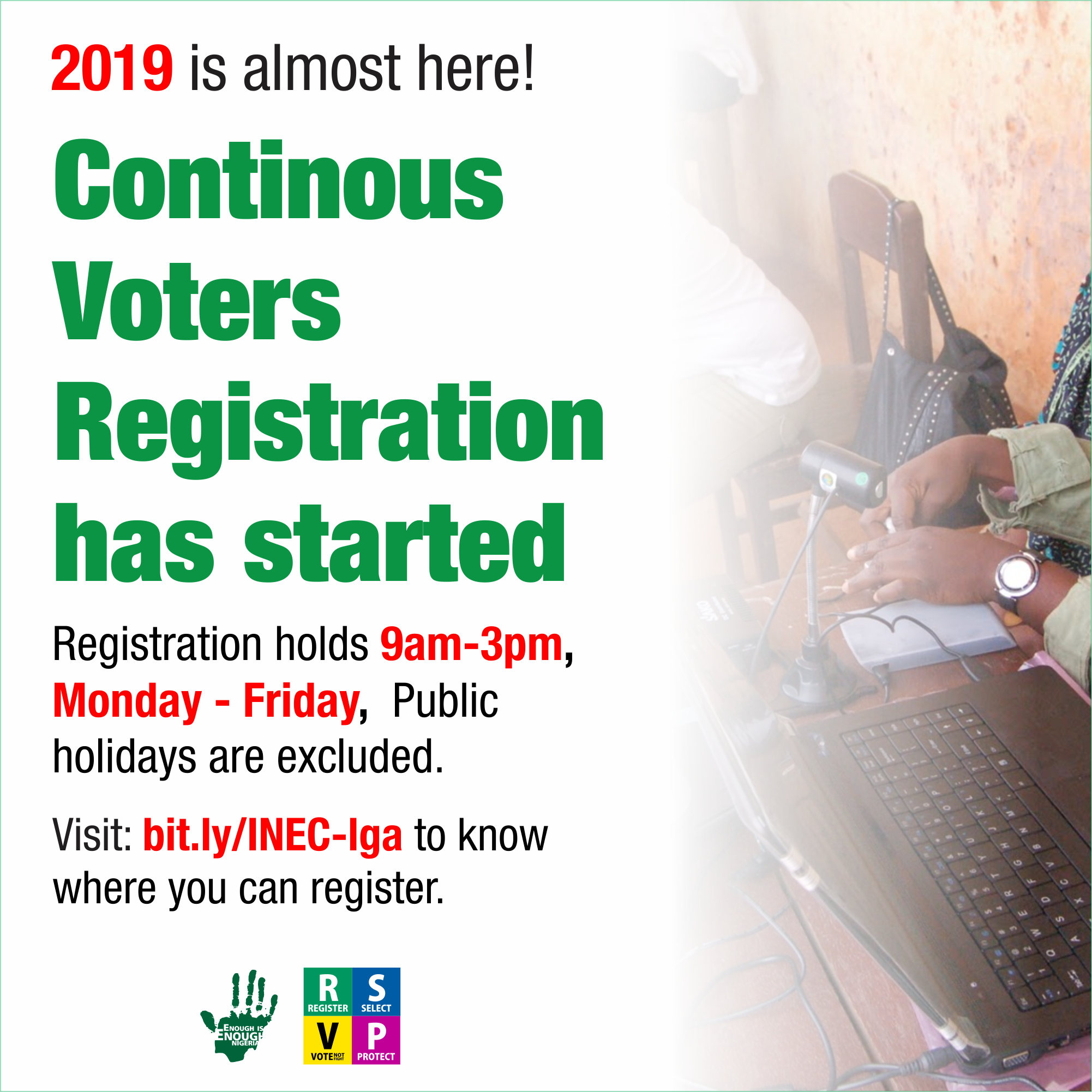 #NigeriaDecides2019 is Around the Corner!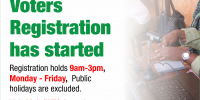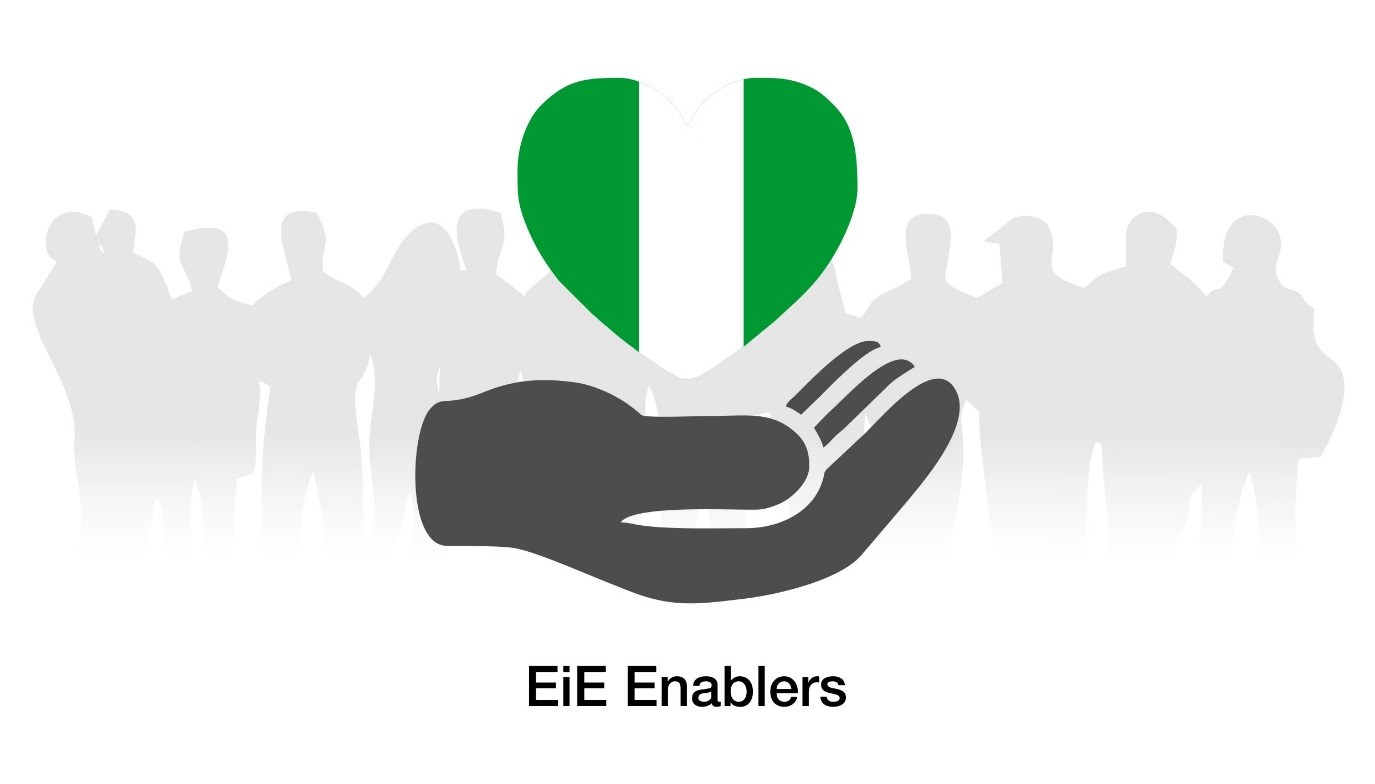 EiE Enablers
We cannot do it alone. We need your help!
Would you considering donating ₦500, ₦1000, ₦5000, ₦10,000 or any amount on a regular basis to support our work? This will make you an EiE Enabler!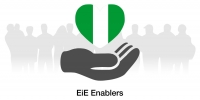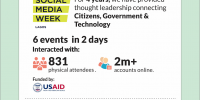 Emerging Political Leaders Summit
'2017 Emerging Political Leaders Summit', a platform designed to bring together emerging political leaders in Nigeria to critically dissect relevant issues of national concern with a view to charting an innovative model for development-oriented governance in Nigeria.
Are you interested in an intellectual discourse on politics in Nigeria? Register Now!