#LagosDebates​
​
Lagosians! Do you know your candidates? Watch the various governorship debates and engage candidates on their plans for the state.

#NoDebateNoMandate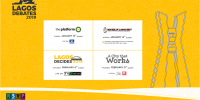 Legislative Town Hall Meetings​​
National Assembly elections are 35 days away! It is time to engage your candidates on their plans to represent you in the National Assembly.
Plan to attend and engage your candidates!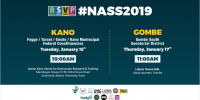 #OfficeOfTheCitizen on Radio!
Taraba will join the #OOTC radio family next week! This brings us to 22 states.
You can follow the conversation on #OfficeOfTheCitizen radio programme.
Never forget, the Office of the Citizen is the highest office in the land!
 
Tweet at @EiENigeria using #OfficeOfTheCitizen to be a part of the conversation.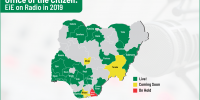 Flashback: #NigeriaDecides2015
Active citizens! Pick up your Permanent Voter's Card (PVC).

Your Vote; Your Voice!

Click to know where to pick up your PVC.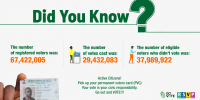 #BringBackOurGirls 

2019 marks the 5th year since 276 #ChibokGirls were kidnapped. 112 of them remain missing.
On February 19, 2018 111 #DapchiGirls were kidnapped. 105 were returned; 5 of them are unaccounted for and Leah Sharibu remains in captivity.

On March 1, 2018 Saifura Korsa, Hauwa Liman were abducted and later executed while Red Cross worker, Alice Ngaddah is still in captivity.
Join us on Sunday, January 13th in Lagos to kick off the count down to 5 years of demanding that our girls be brought BACK NOW & ALIVE!
#EducationIsNotACrime #BringBackOurGirls #5YearsTooLong

Abuja – Unity Fountain, Daily, 5 – 6pm
Lagos - Noon – 1pm
Ikoyi (Every Saturday) – Falomo Roundabout, Ikoyi.

Ejigbo (2nd & 4th Saturdays) - 64, Adewale Adenuga Street, Orilowo Bus stop via Binta International School.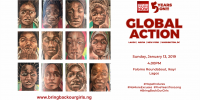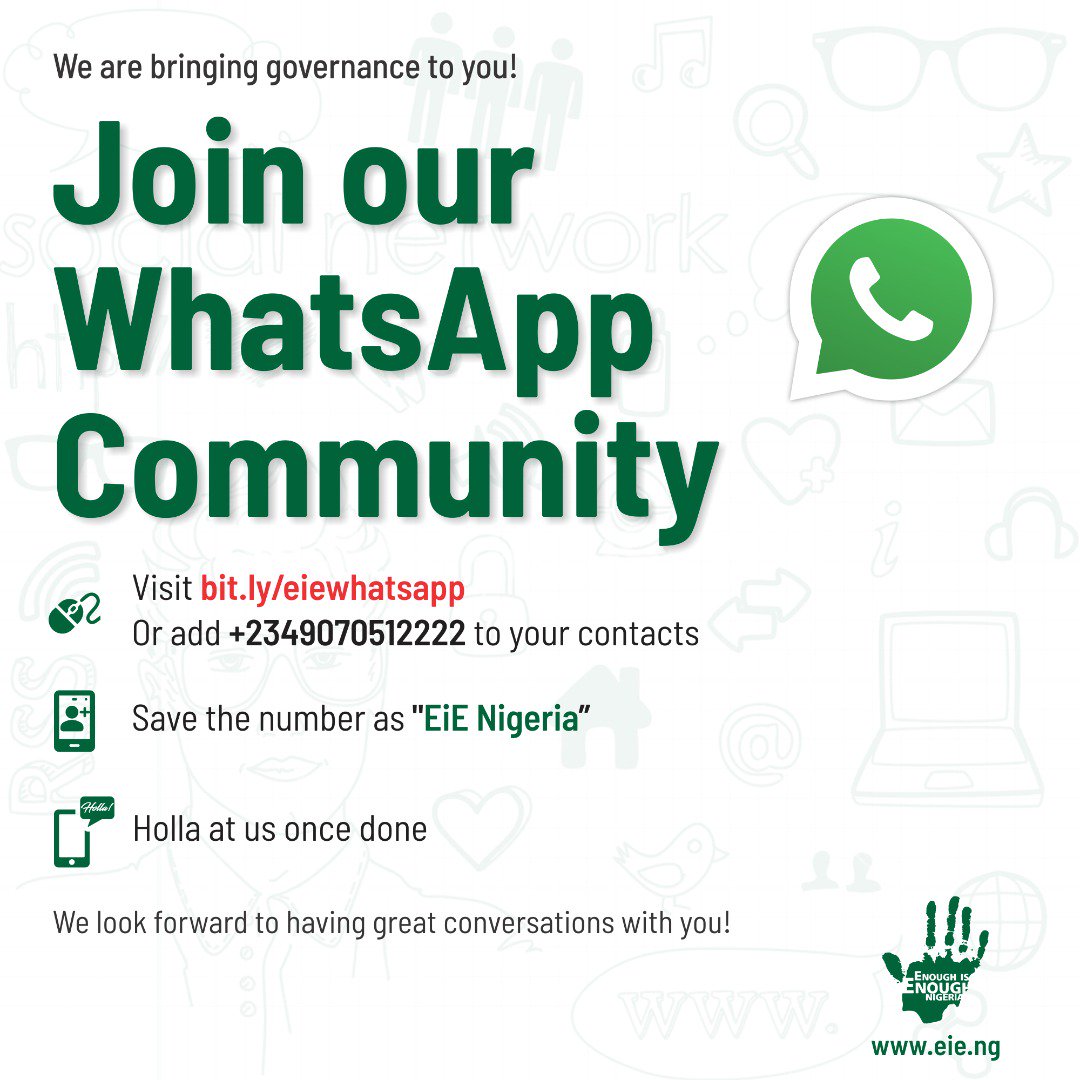 EiE's WhatsApp Community
EiE is coming closer to active citizens! Join our WhatsApp community and let's bring #GovTalk home.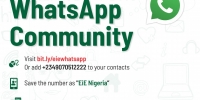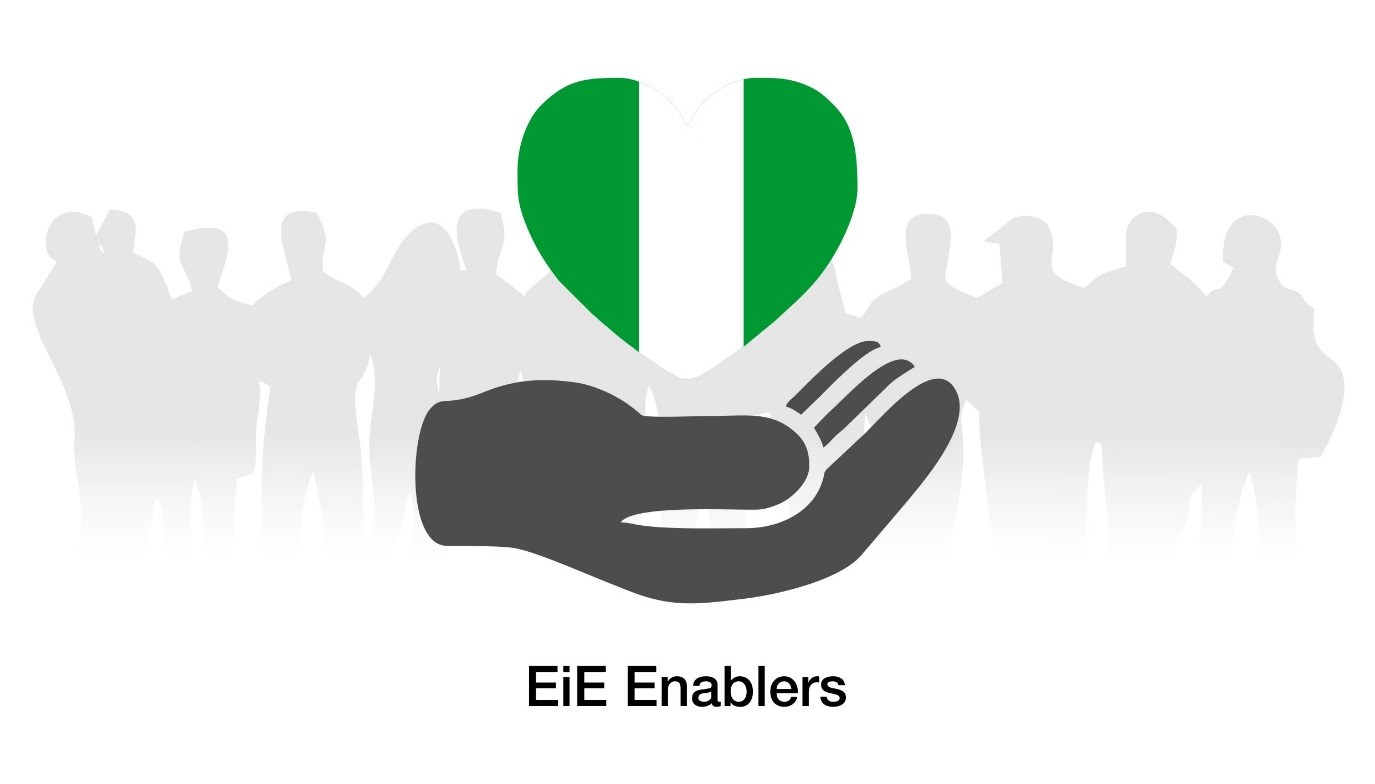 EiE Enablers
We cannot do it alone. We need your help!
Would you consider donating ₦500, ₦1000, ₦5000, ₦10,000 or any amount on a regular basis to support our work? This will make you an EiE Enabler!