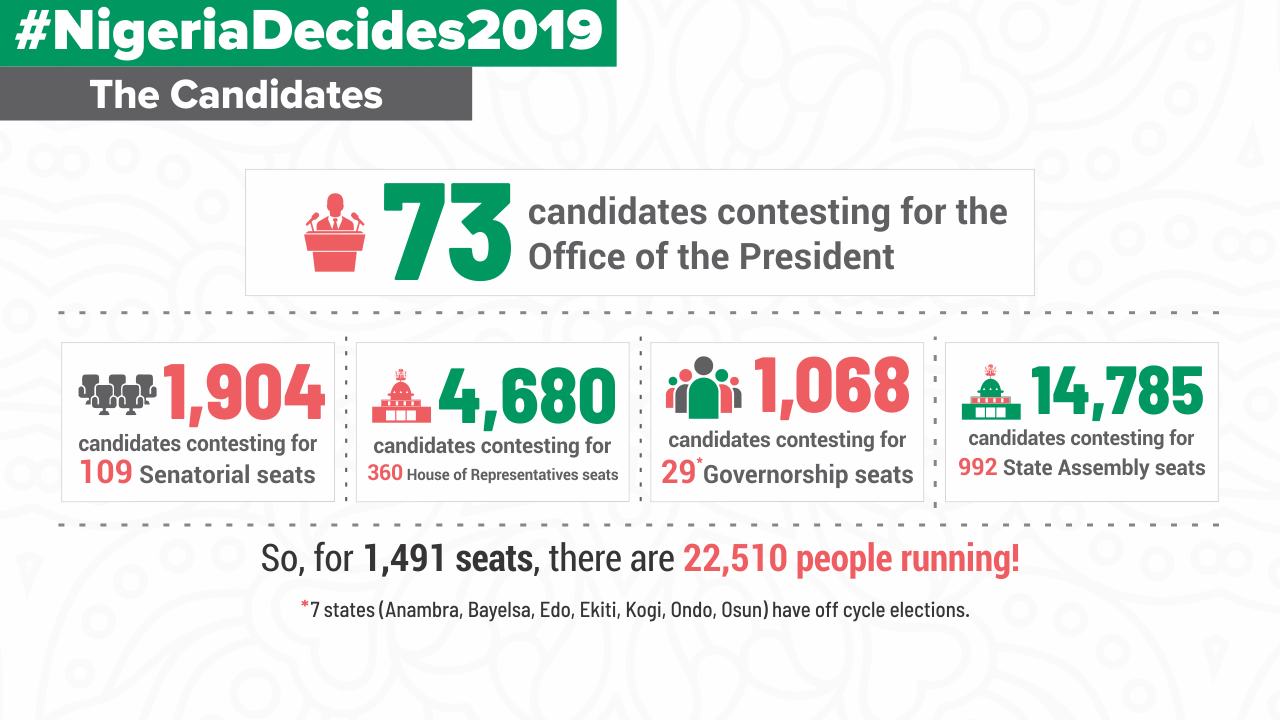 #NigeriaDecides2019
The Candidates

Nigerians will choose their 7th democratically elected president and representatives in the 9th Assembly on Saturday, February 16th.

Active citizens, your vote is your power! Go out and vote!!!

Accreditation and voting shall commence simultaneously at 8am and close at 2pm.

#VoteNotFight   #ElectionNoBeWar   #RSVP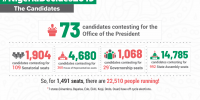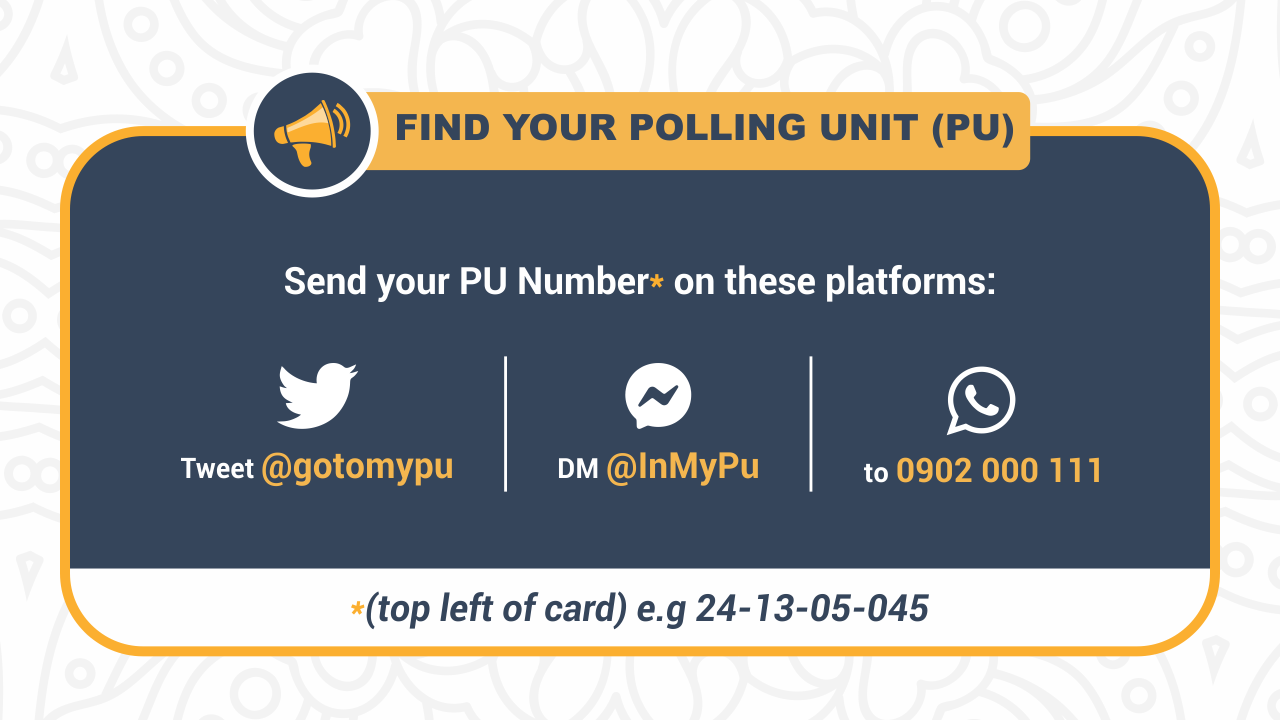 Voting this weekend?  Don't know your PU?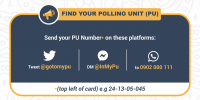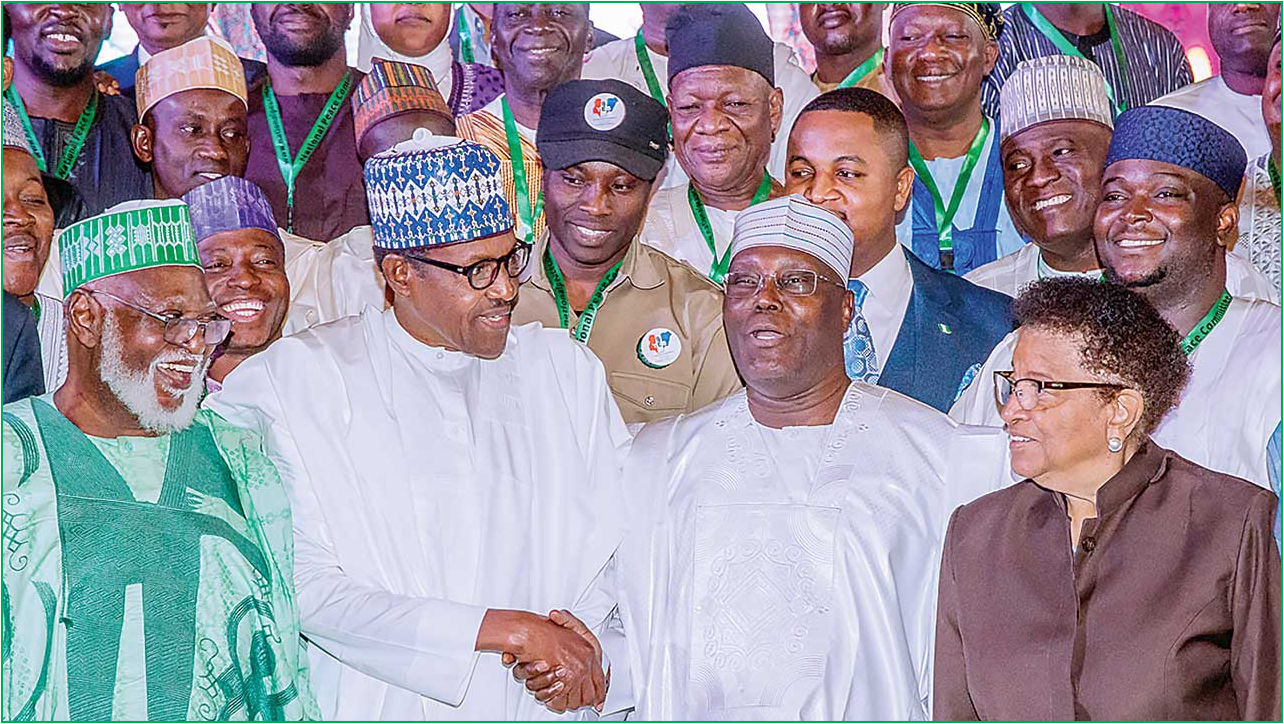 Second Peace Accord​
APC presidential candidate, President Muhammadu Buhari and the PDP presidential candidate, Atiku Abubakar signed the second National Peace Accord yesterday, Wednesday, February 13th.
Active citizens, your politicians are committed to peace during the 2019 elections. The politicians you die for today will become friends with their opponents tomorrow.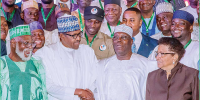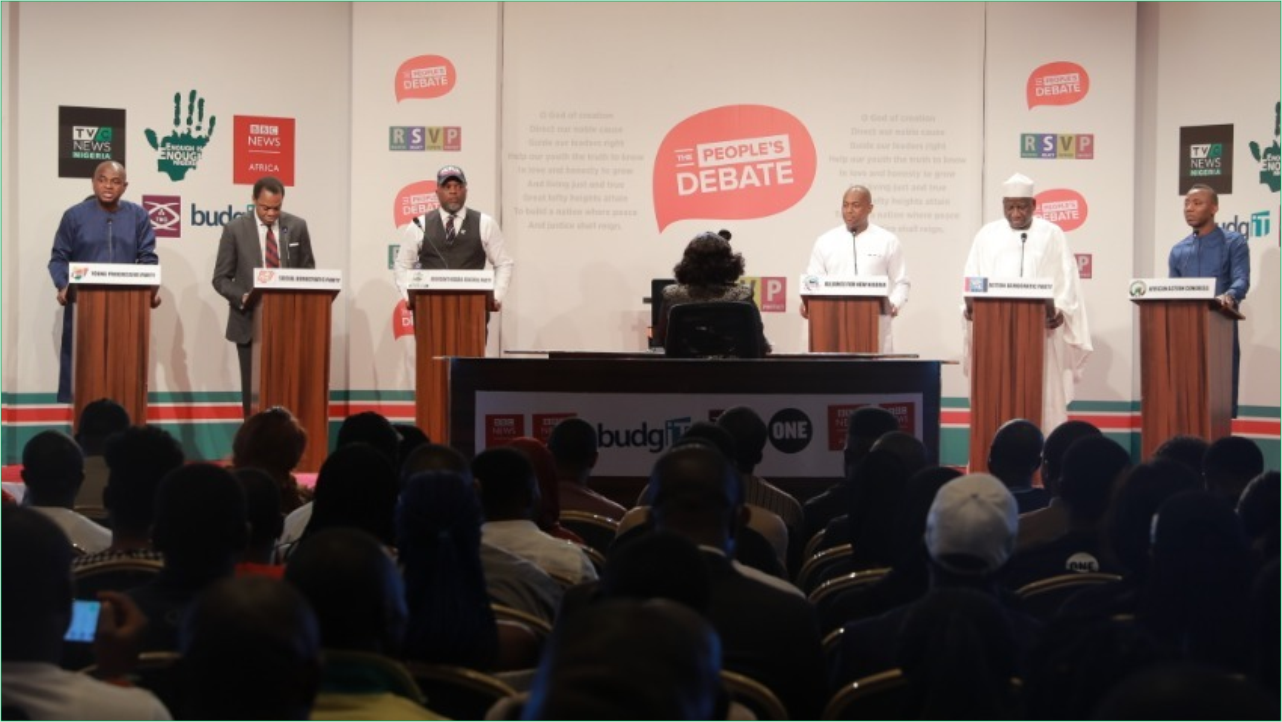 The People's Debate
In case you missed it,
EiE in partnership with TVC Communications, ONE, Transition Monitoring Group (TMG) and BudgIT hosted a live presidential candidates debate tagged 'The People's Debate' on Sunday, February 10th. First presidential debate and media production of any type that was simulcast in four languages. Federal Radio Corporation of Nigeria (FRCN) enabled the multilanguage broadcast.
Presidential candidates of the APC and PDP were invited but did not attend. Nevertheless, 6 presidential candidates of AAC, ADP, ANN, ANRP, SDP & YPP participated in the debate. This is the first presidential debate that was simulcasted in different local languages.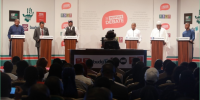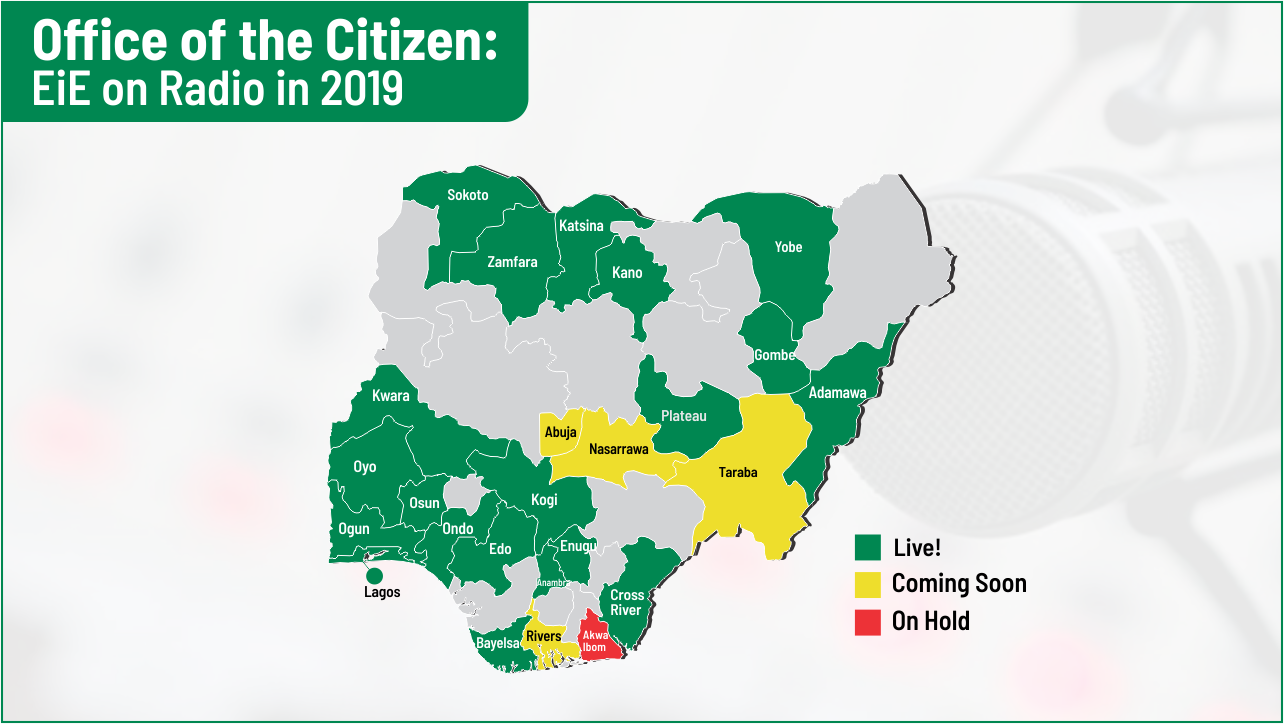 #OfficeOfTheCitizen on Radio!
You can follow the conversation on #OfficeOfTheCitizen radio programme.
Never forget, the Office of the Citizen is the highest office in the land!
 
Tweet at @EiENigeria using #OfficeOfTheCitizen to be a part of the conversation.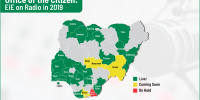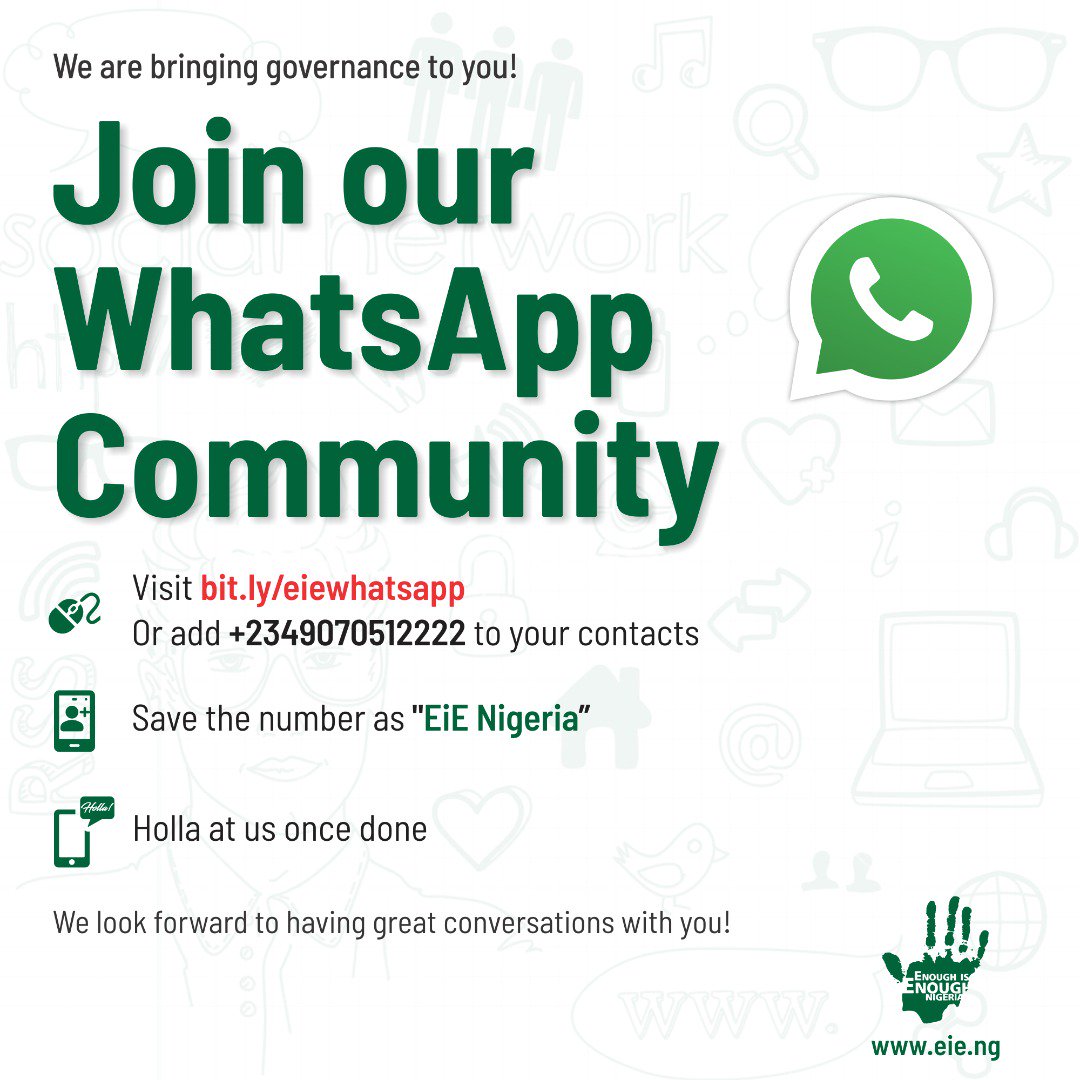 EiE's WhatsApp Community
EiE is coming closer to active citizens! Join our WhatsApp community and let's bring #GovTalk home.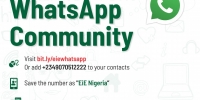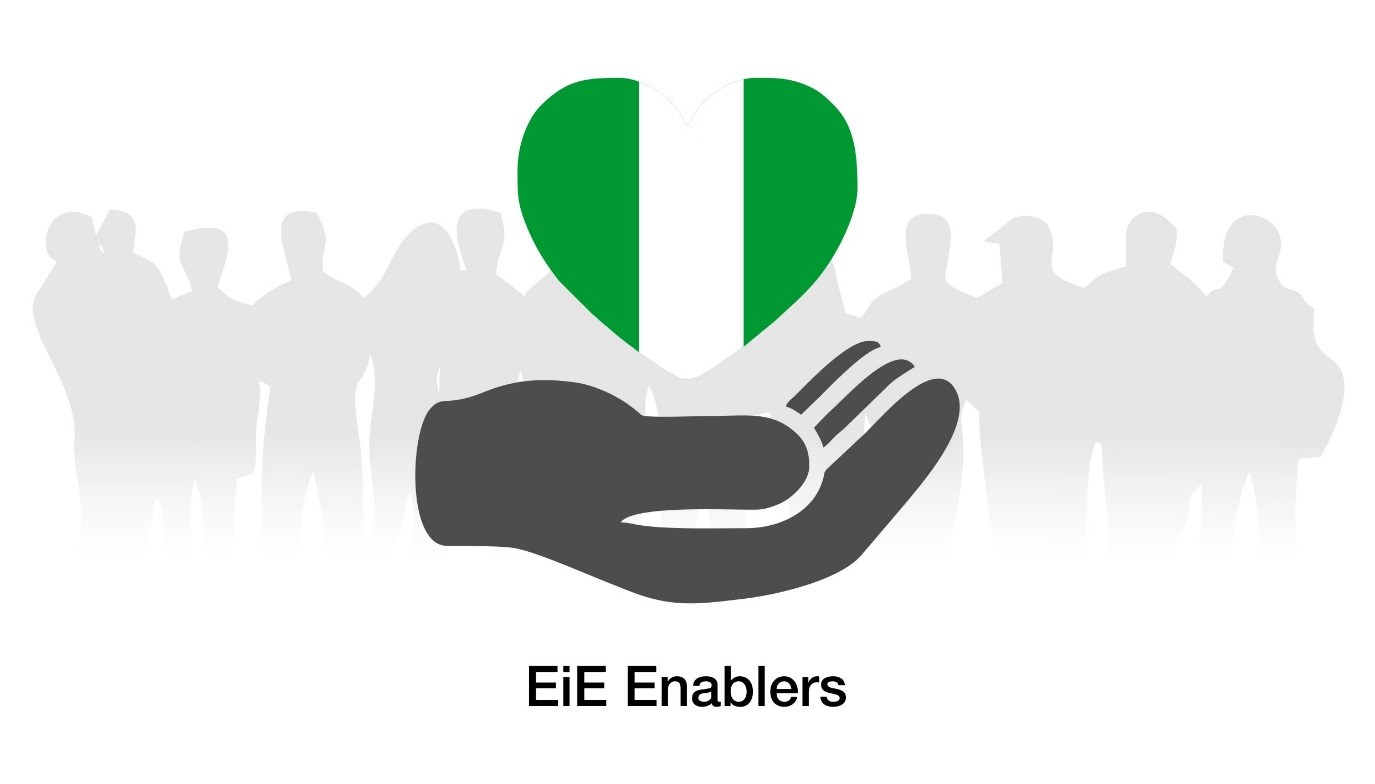 EiE Enablers
We cannot do it alone. We need your help!
Would you consider donating ₦500, ₦1000, ₦5000, ₦10,000 or any amount on a regular basis to support our work? This will make you an EiE Enabler!