Office of the Citizen Hackathon 2.0 – Not Everytime Rant; Sometimes ACT!
EiE in collaboration with BudgIT, Paradigm Initiative and CcHUB will host the Office of the Citizen Hackathon 2.0 with the theme '
Not Everytime Rant; Sometimes ACT
'. Mixed teams of developers, designers, governance practitioners and active citizens will collaborate to build prototypes of technology platforms/apps where citizens can engage and solutions will be provided on key trending issues in their locality.
Hackathon 2.0 is scheduled to hold Feb 24 – 26, 2017.
Are you a mobile or web developer interested in using your skills to solve social challenges?
Sign Up
.



2 Months to 3 Years
Valentine's Day was 1,037 days since our girls were kidnapped.
276 abducted.
57 escaped. 
3 found. 
21 released. 
4 infants with our girls.
19 parents dead.  
                                                                                                                             
We are still missing 195!

Many more men, women and children have been abducted since then.

Lend your voice in your own way or join our gatherings:
Abuja – Unity Fountain, Daily, 5 - 6pm
Lagos – Falomo Roundabout, Ikoyi, Saturdays, 11am – 1pm
Lagos – Ejigbo Local Council Area, Opposite NNPC, Ejigbo, 2nd & 3rd Saturdays, 11am – 1pm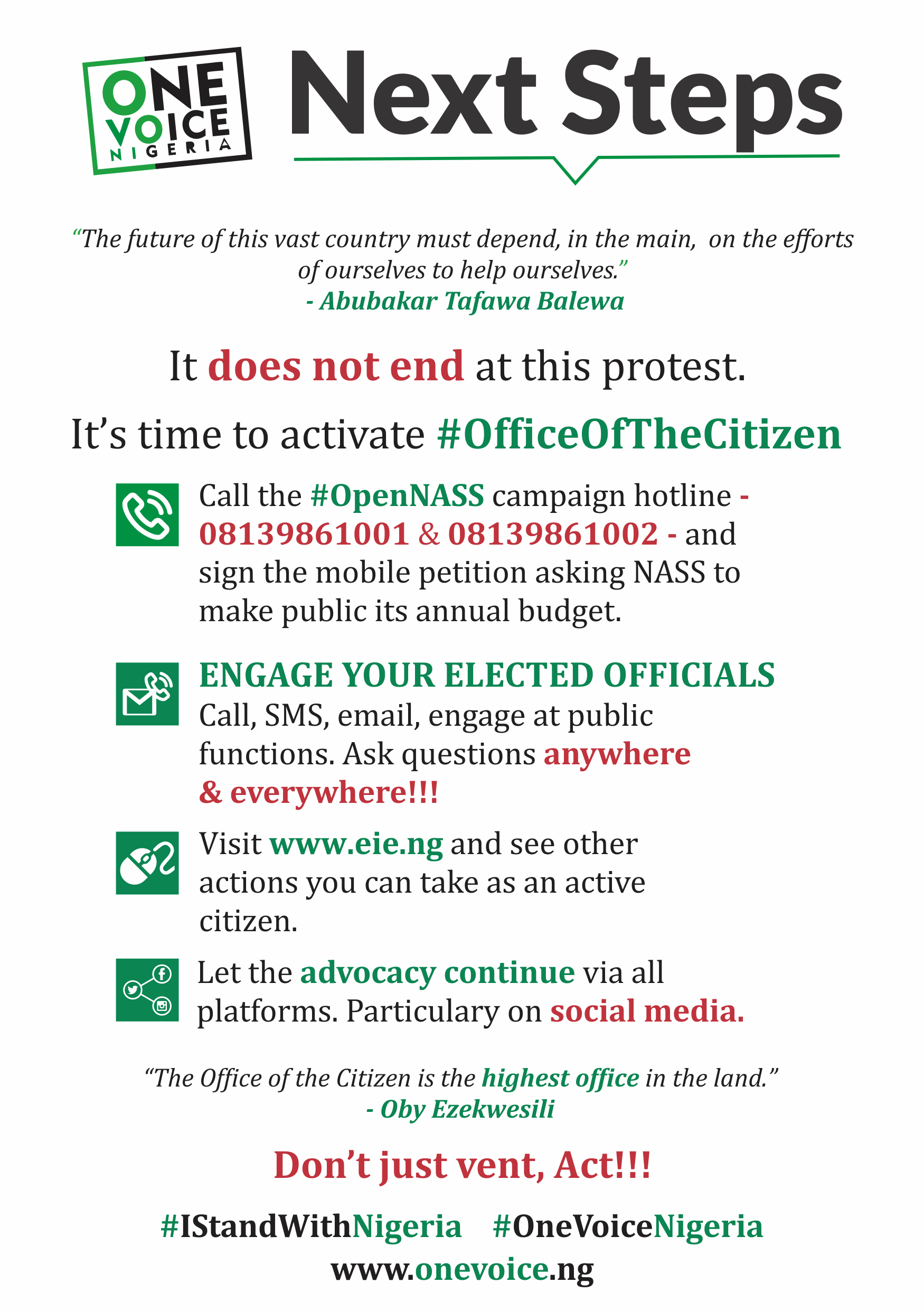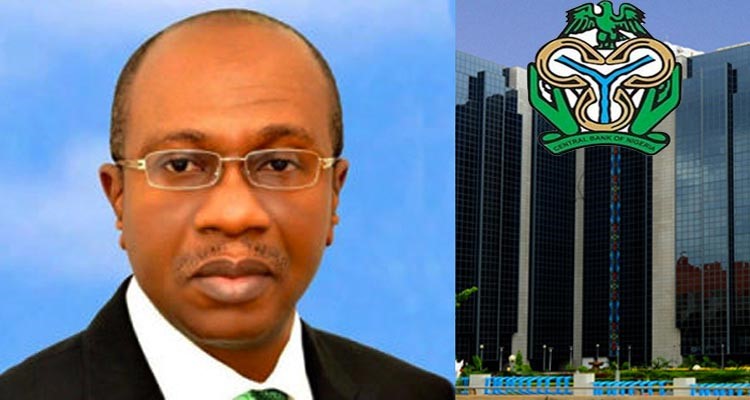 Emefiele Must Go!
In a letter written by the Attorney General of the Federation and Minister of Justice, Mr Abubakar Malami (SAN) to the Central Bank governor, Godwin Emefiele, Malami said there are fraud allegations in the CBN's foreign exchange allocation and transaction which is supported by several documents.
EiE, BudgIT and 14 entrepreneurs had earlier written an
open letter
to the Central Bank governor, Godwin Emefiele, demanding for his resignation. This is due to CBN's foreign exchange policies which have grossly affected the growth of industries and the economy at large.
Would you like to sign up or donate towards the publication in newspapers?
Sign Up
!

SYE Weekly Review - February 17,2017

#OfficeOfTheCitizen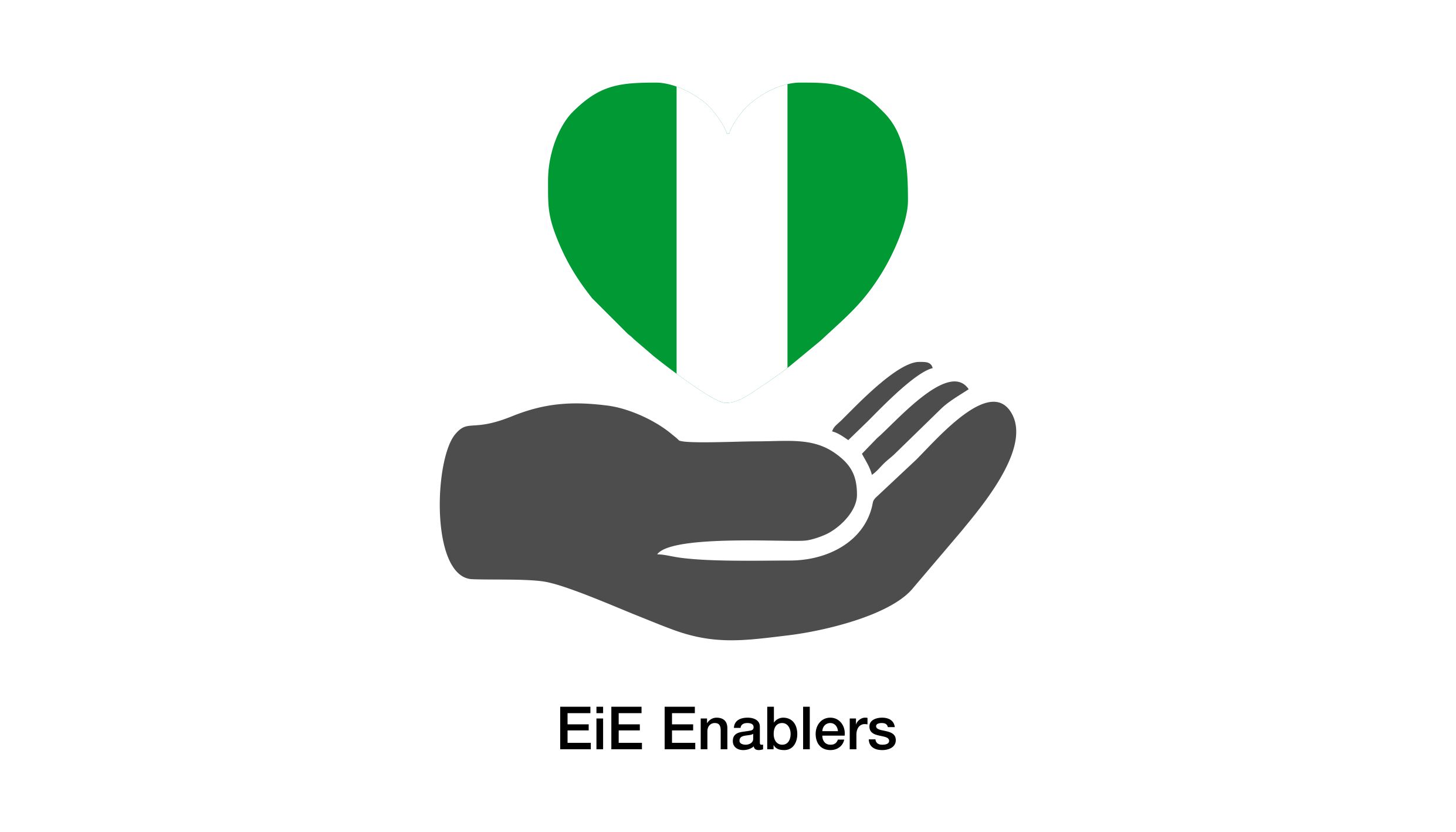 Donate – EiE Enabler
From a protest on March 16, 2010, EiE Nigeria continues to advocate for active citizenship and public accountability of those we voted for to pursue our best interests.
However, we can not do it alone. Would you like to donate ₦500, ₦1000, ₦5000, ₦10,000 or any amount on a regular basis to support our work? This will make you an EiE Enabler! You can do so HERE!
Thank you, Active Citizen
- for supporting good governance and public accountability in Nigeria.