Investiture of MKO Abiola & Gani Fawehinmi
President Buhari conferred posthumous honours of Grand Commander of the Order of the Federal Republic (GCFR) on Chief MKO Abiola and Grand Commander of the Order of the Niger (GCON) on Chief Gani Fawehinmi at the Special National Honours Investiture on Tuesday, June 12th. Alhaji Babagana Kingibe was also conferred the honour of GCON at the event.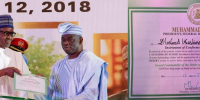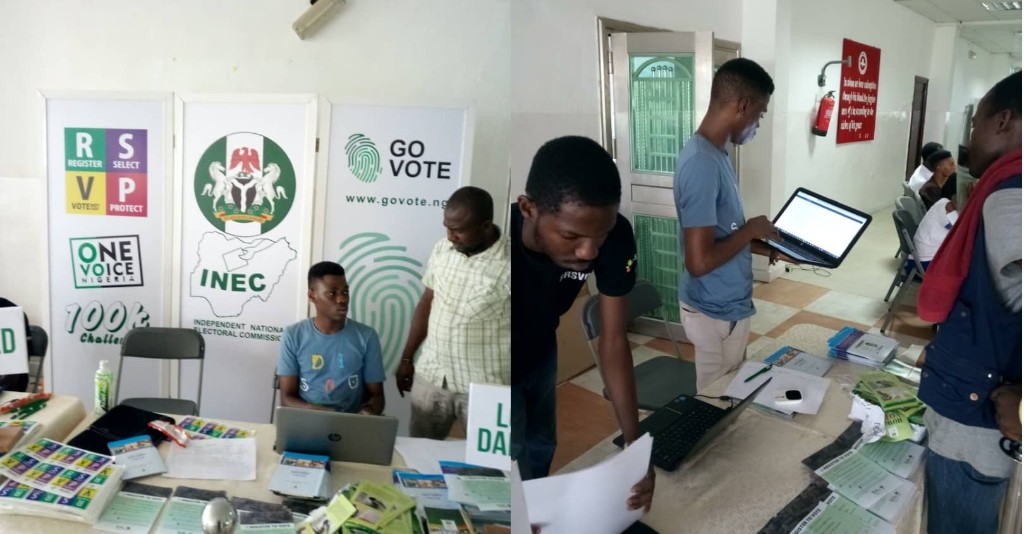 Voters' Help Desk: EiE Live at Redemption Camp
EiE and INEC officials were live at the Political Dominion Mega Conference organized by The Redeemed Christian Church of God (RCCG) Youth Centre, Redemption Camp, Lagos on Friday, June 15th. Citizens' challenges with the Continuous Voters' Registration (CVR) exercise were resolved by the team.
We are bringing the help desk closer to you! Watch out!!!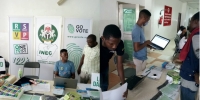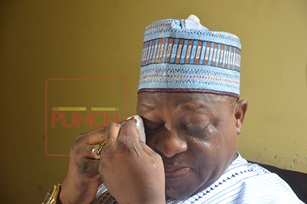 Another ex-Governor Jailed
Former Plateau State Governor (1999 - 2007), Joshua Dariye was sentenced to 14 Years imprisonment by Justice Adebukola Banjoko of the FCT High Court. He was convicted for diverting N1.16 billion in July 2001 and prosecuted by the EFCC. Justice was eventually served after 11 years! Recall that former Taraba State Governor (1999-2007), Jolly Nyame was also sent to 14 years imprisonment by the same judge. There are other high-profile politicians whose corruption cases have stalled in the courts. We hope justice will be served soon.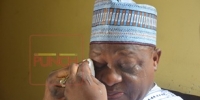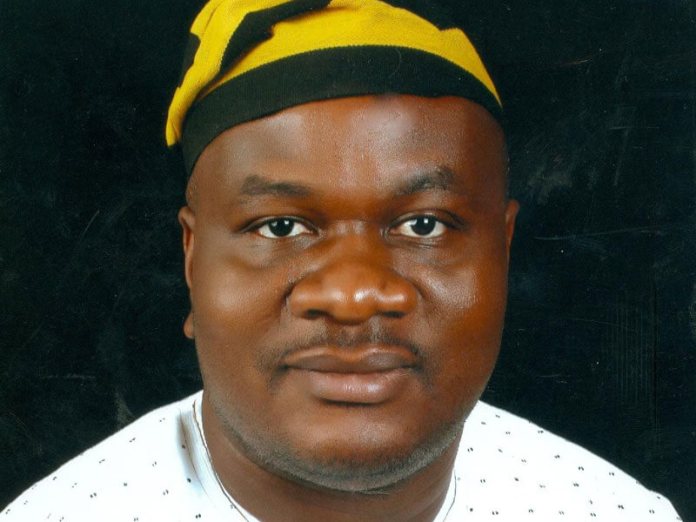 Court Sacks Kogi Senator
Justice Gabriel Kolawole of the Federal High Court sacked Mr Atai Aidoko representing Kogi East Senatorial District on Wednesday, June 13th. Justice Kolawole said Air Marshal Isaac Alfa (rtd) was the winner of the PDP's primary held on December 7, 2014 and ordered he should be sworn-in to replace Mr Aidoko.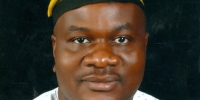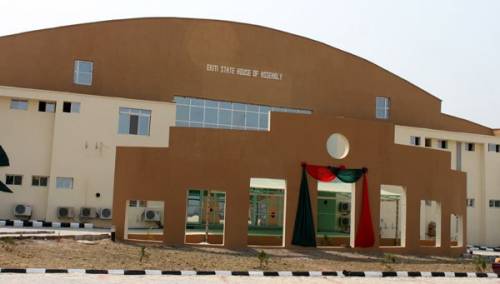 Ekiti Assembly Suspends 'Sleeping Honourable'
Ekiti House of Assembly has suspended its member, Mr Sunday Akinniyi (Ikere Constituency 2) for absenteeism at meetings and sleeping during sittings. He was further alleged of engaging in acts of terrorism. The lawmaker was barred from the vicinity of the Assembly complex.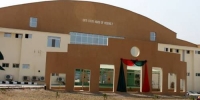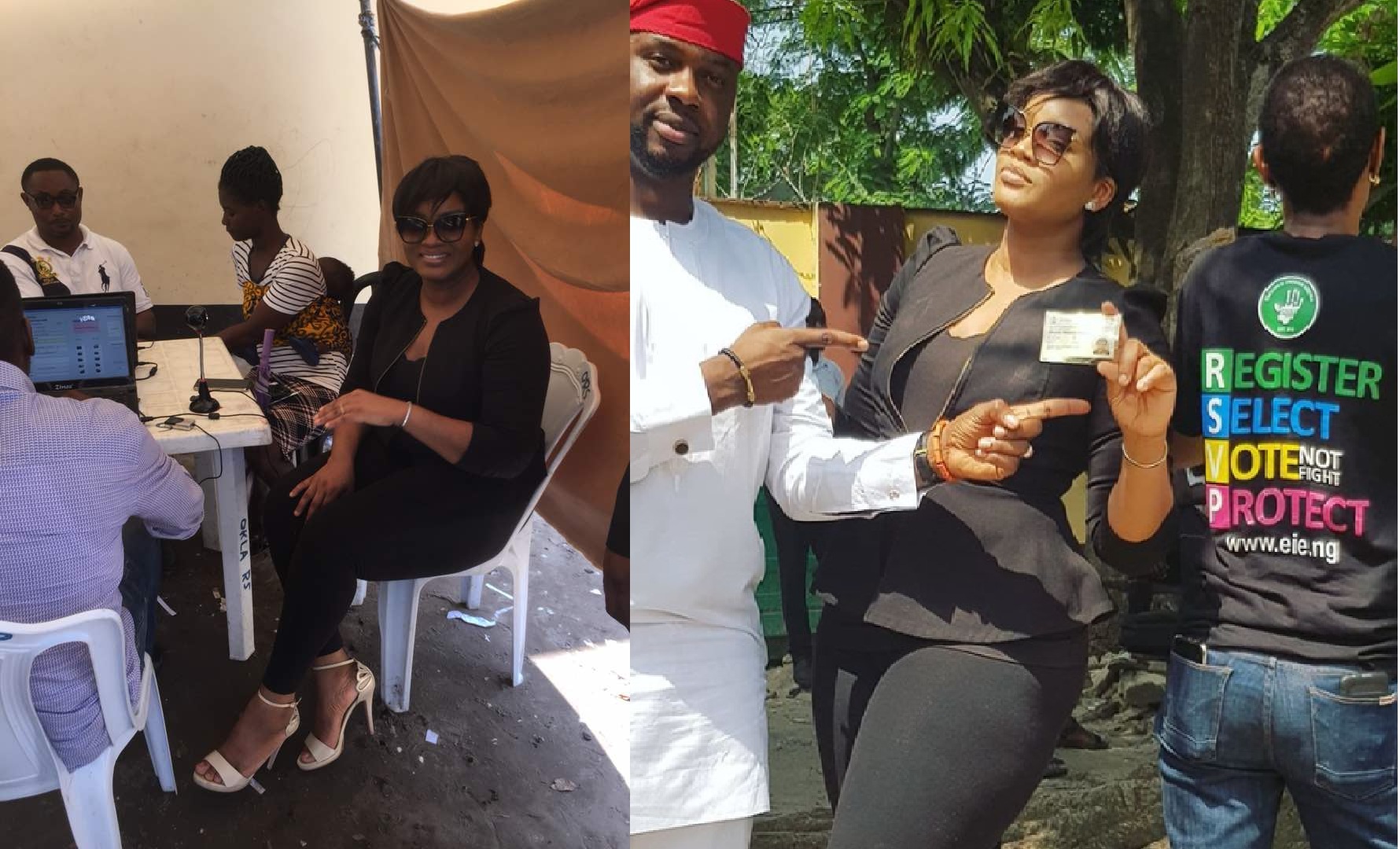 Omotola Registered To Vote
Nollywood actress, Omotola Jalade-Ekeinde registered to vote on Thursday, June 14th. Have you registered to vote? What are you waiting for?
Locate 
where you can register to vote.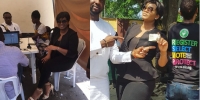 #OfficeOfTheCitizen Radio Programmes
Starts in Jos and Ibadan
City/Station
Date/Time
Summary
Abeokuta
Sweet 107.1FM
Tuesdays @ 10:30am
Ayomide Faleye of BudgIT discussed the poor state of public infrastructure.
 
Lokoja
Prime 101.5FM
Tuesdays @ 9am
Aminu Okutepe of Voice of Youth Initiative, Umar Dan'Assabe Muhammed of Youth Emancipation for the Society and Karry Haruna of Report Youth Council of Nigeria discussed the Kogi Youth Development Commission Bill.
Lagos
Nigeria Info 99.3FM
Wednesdays @ 10am
 Femi Akinbiyi of INEC discussed the distribution of PVCs.
Ibadan
Inspiration 100.5FM
Wednesdays @ 11am
Oladapo Awobeku of EiE and Oluseun Ayoola of ProjektHope Nigeria discussed citizens' role in sustaining democracy.
Calabar
Hit 95.9FM
Thursdays @8am
Etim Efanga of Not Too Young To Run  and political aspirants, Wofai Ewang and Joseph Edet discussed the Not Too Young To Run Law.
Gombe
GMC 95.1FM
Thursdays @ 11am
Senior Special Assistant to the Governor on Political Matters, Melusa Salome Danguma and Chairman, Coalition of Human Rights Group Gombe, Mohammed Aliyu Wayas discussed violence in politics.
Kano
Arewa 93.1FM
Fridays @ 8am
Yusuf Ibrahim Kofa Mata of Yusuf Maitama Sule University discussed abandoned projects and the role of citizens.
Jos
KT 103.9FM
Fridays @ 9am
Youth Activist, Winston Ginan and Public Affairs Commentator, Promise Yatu discussed the rights and responsibilities of citizens.
Awka
Blaze 91.5FM
Fridays @ 10am
Leo Nkedife of INEC, Public Affairs Analyst Chima Christian, Ololo Onyekachi of Justice Development & Peace Caritas discussed the importance of the card reader to 2019 elections.
Uyo
Planet 101.1FM
Saturdays @ 9am
(except last Saturday)
Active Citizens Ibara Iboro and Sunny Westgarth discussed public service delivery.
Osogbo
OSBC 104.5FM
Fridays @ 1:30pm
Starting Soon!
Ilorin
Royal 95.1FM
Wednesdays @ 10:30am
Starting Soon!
Enugu
Urban 94.5 FM
Tuesdays @ 11am
Starting Soon!
Edo
Bronze 101.5 FM
 
Starting Soon!
Akure
Orange 94.5 FM
 
Starting Soon!
Never forget, the Office of the Citizen is the highest office in the land!
Tweet at @EiENigeria using #OfficeOfTheCitizen to be a part of the conversation.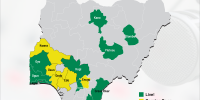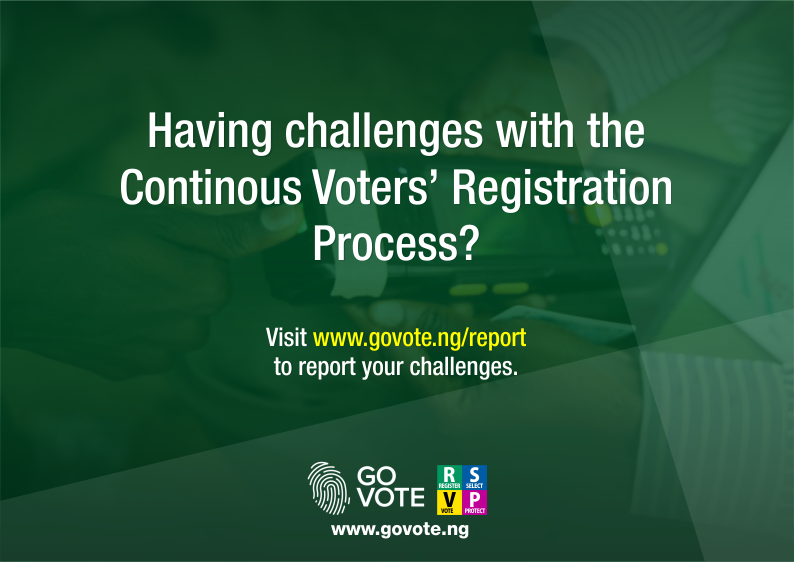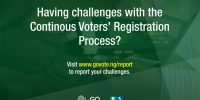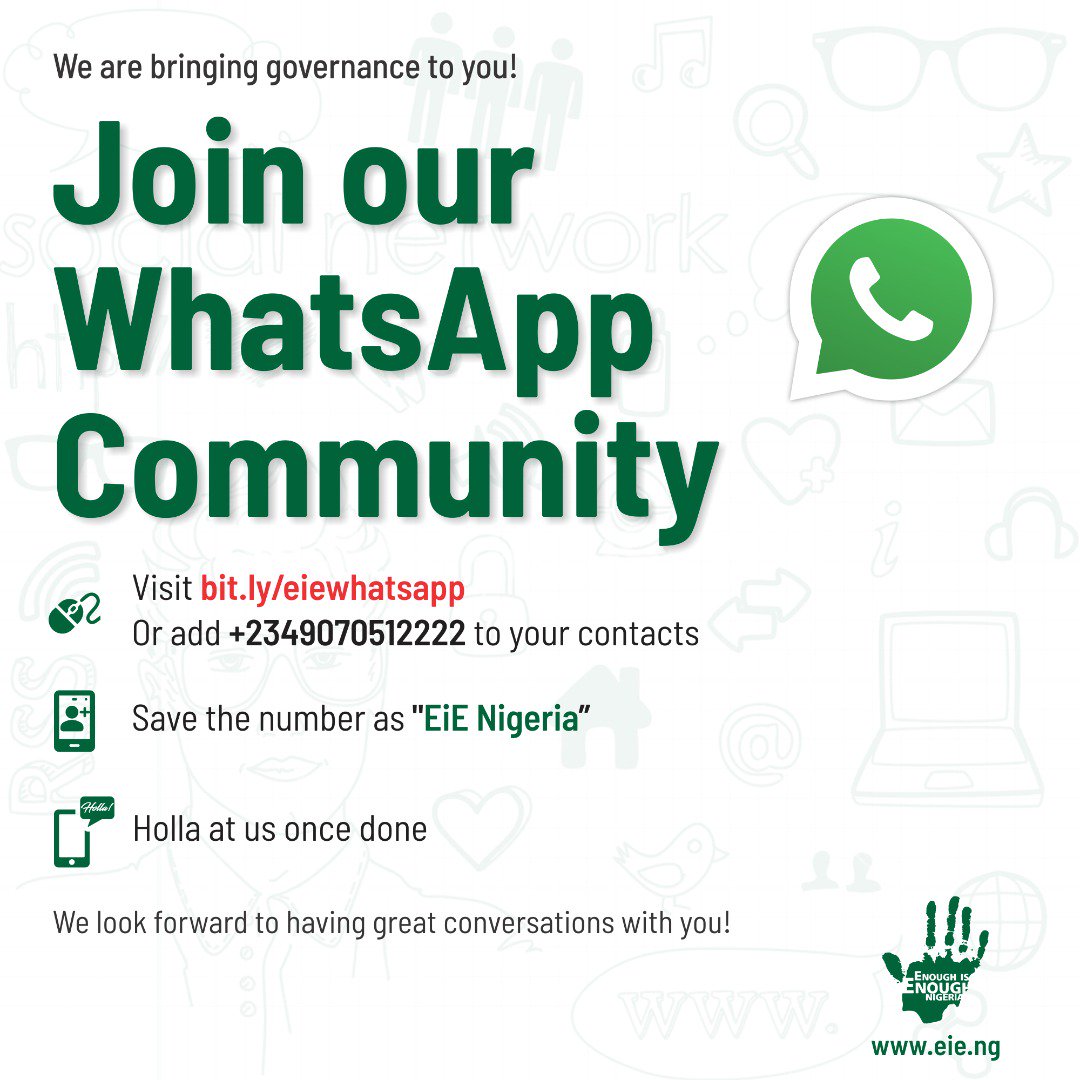 EiE's WhatsApp Community
EiE is coming closer to active citizens! Join our WhatsApp community and let's bring #GovTalk home.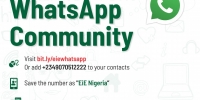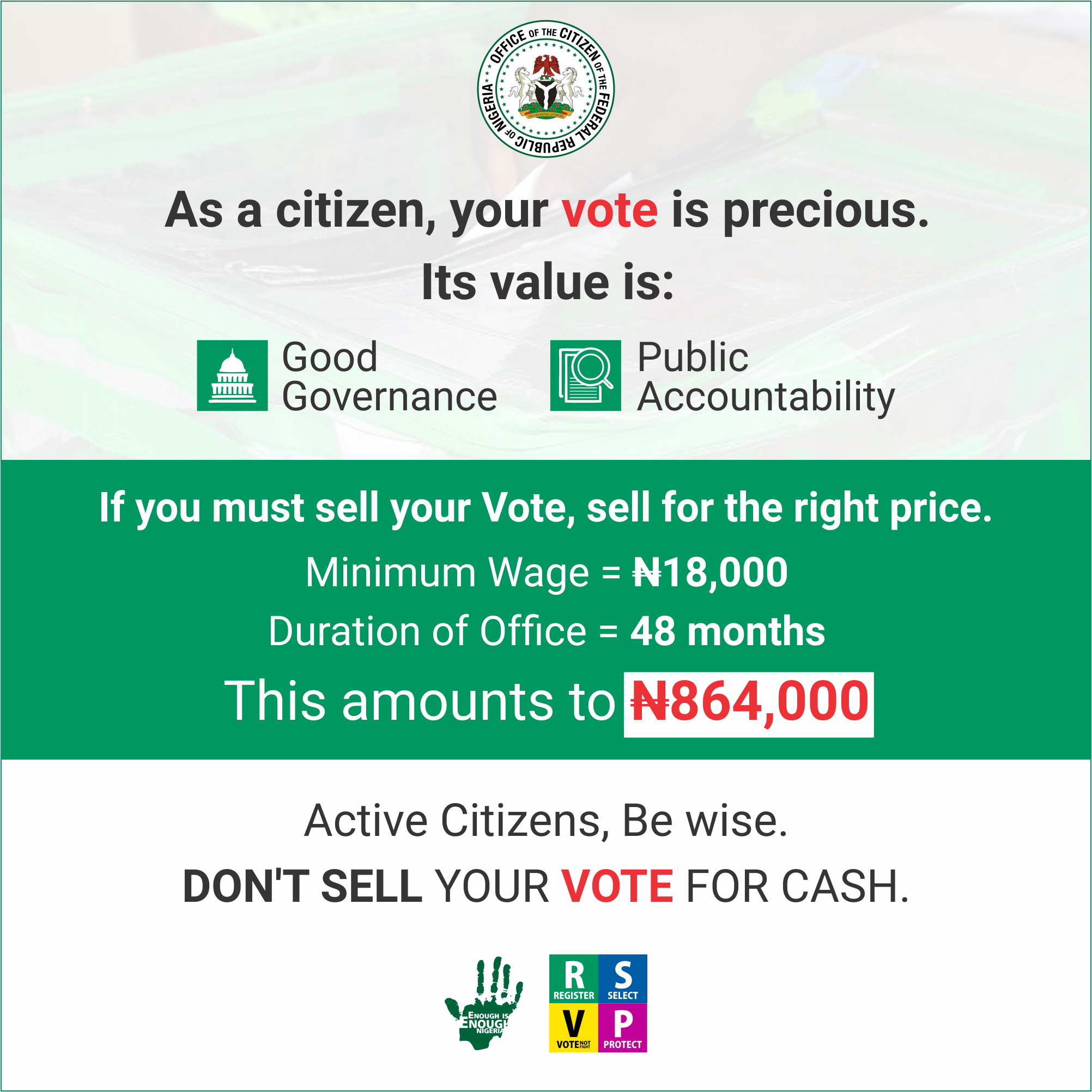 Upcoming Elections
Local Government  election in Rivers June 16th.
Governorship elections in Ekiti and Osun will hold on July 14th and September 22ndrespectively.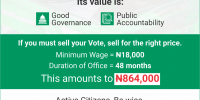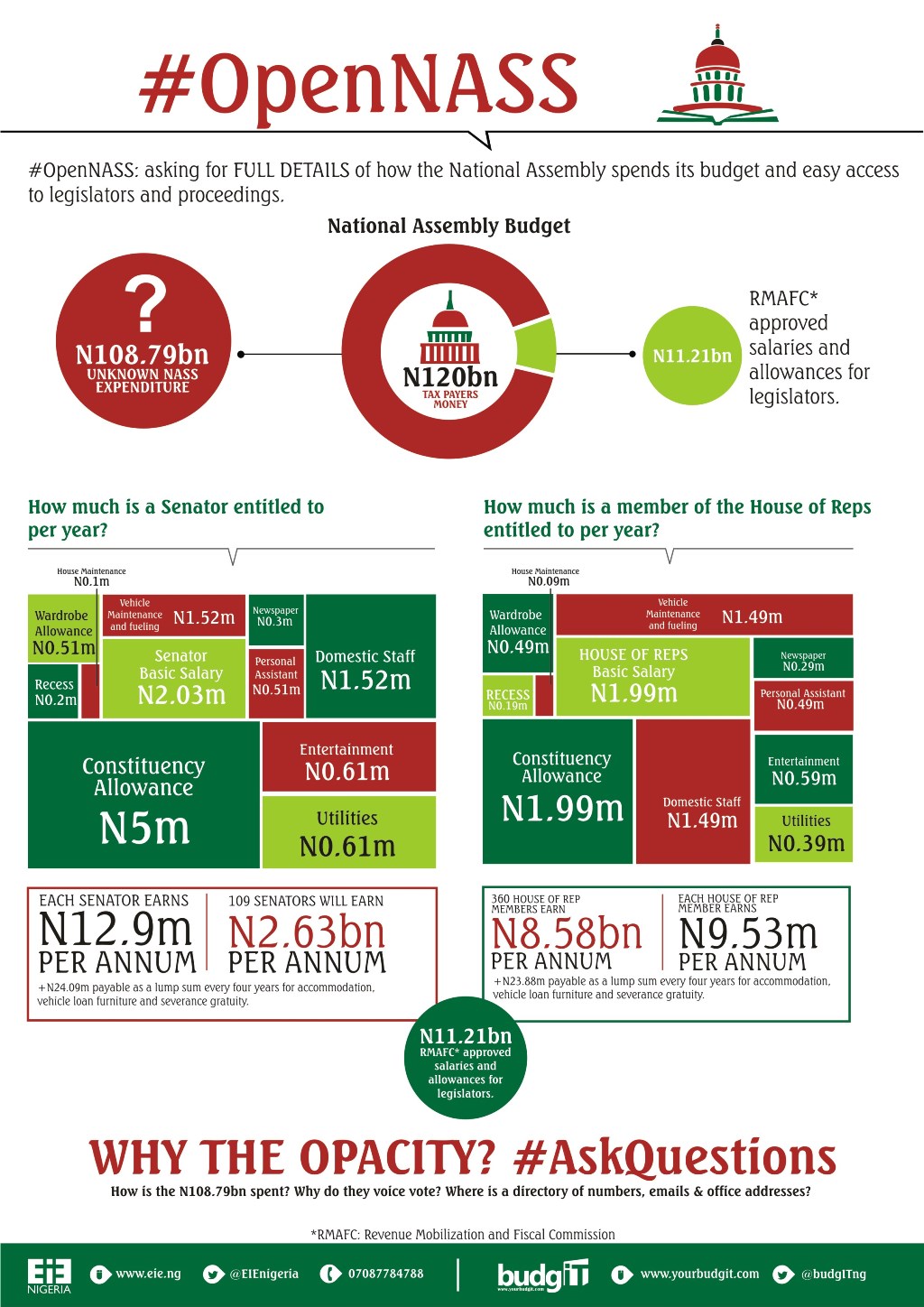 #OpenNASS: N13.5 million for Running Costs?
In an interview, Mr Shehu Sani (Senator, Kaduna Central) revealed that a Nigerian senator receives N13.5 million monthly for running costs apart from his monthly salary. The issue with legislator's pay package is allowances and not published salaries. 

Active citizens! Engage your reps on how they spend N13.5 million monthly.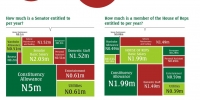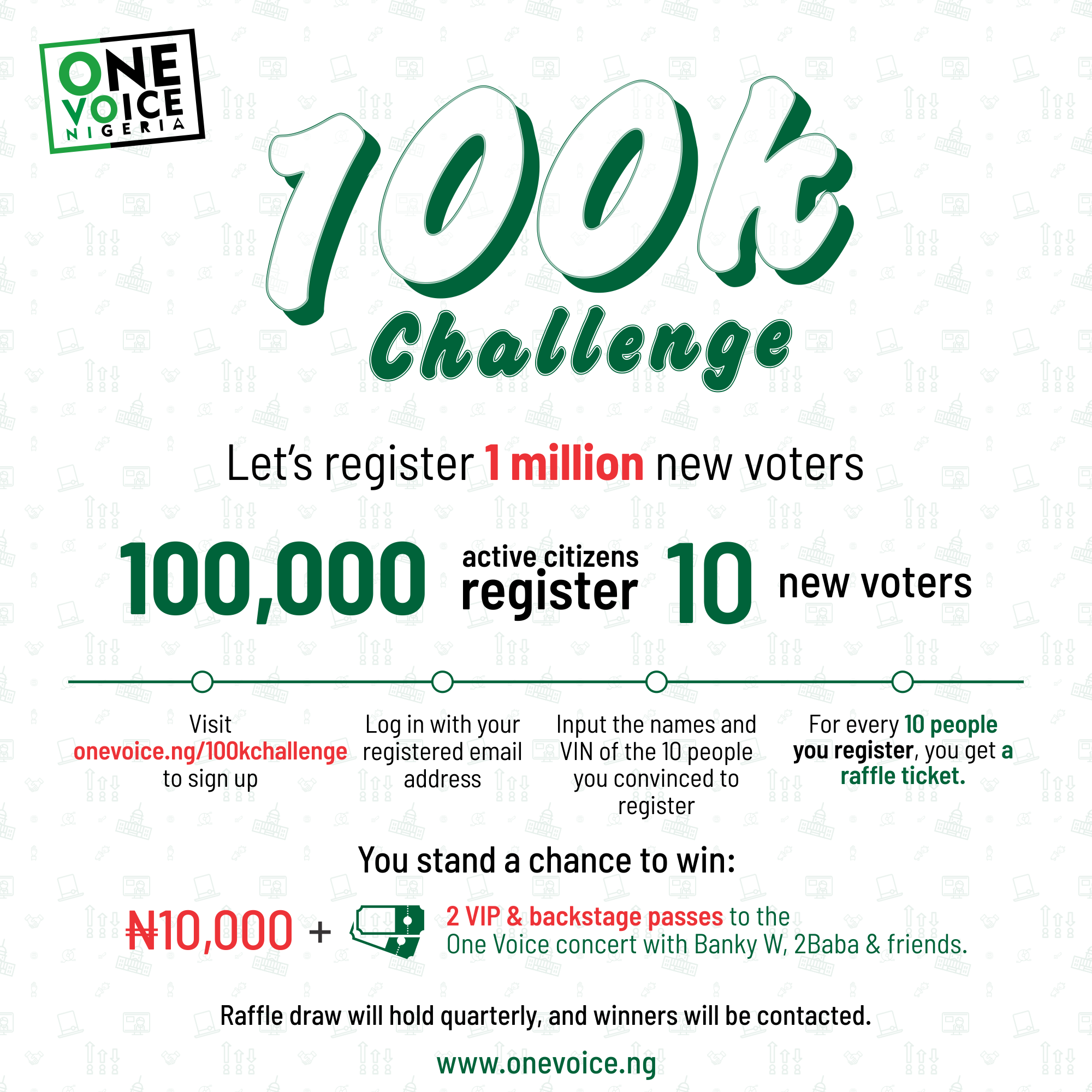 100K Challenge
"Nigeria is OUR country and it's OUR responsibility to elect responsible
and credible leaders to make it work!"
- Banky W (Music artiste & EiE #RSVP Ambassador)
We are looking for 100,000 people to register at least 10 people who are eligible to vote.
 
For every 10 people you register, you get one raffle ticket.
If you register 20 people, you get 2 raffle tickets.
If you register 100 people, you get 10 raffle tickets.

Every quarter you'll enter a draw for N10,000 (cash), VIP and backstage passes to concerts with Banky W, 2Baba and their friends. The raffle will take place every quarter until the continuous voter's registration (CVR) exercise ends.

Next cycle is March, so get busy!

Sign up Now!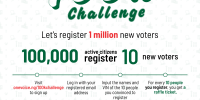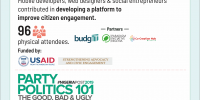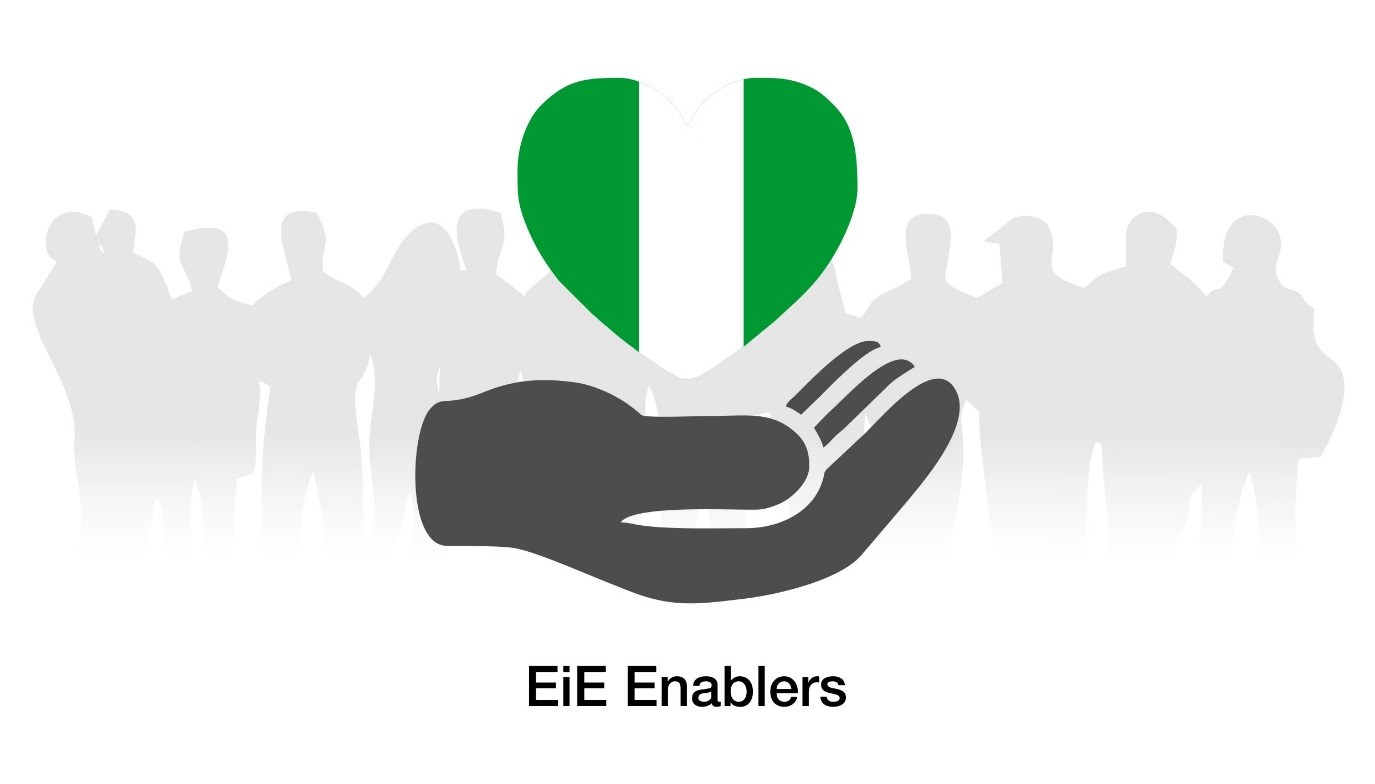 EiE Enablers
We cannot do it alone. We need your help!
Would you considering donating ₦500, ₦1000, ₦5000, ₦10,000 or any amount on a regular basis to support our work? This will make you an EiE Enabler!