#NigeriaMourns: RIP Kolade Johnson
Several lives have been lost to extra-judicial killings by police officers. Kolade Johnson was shot dead on Sunday, March 31st by police officers. After public outcry, President Buhari promised the culprits will be prosecuted.
May 28th has been dubbed the National Day of Mourning and Remembrance for all victims of violent killings in Nigeria. The first remembrance held last year, and we will not be quiet because every Nigerian life must count irrespective of religion or tribe!
Save the date for this year's remembrance.
Tuesday, May 28, 2019.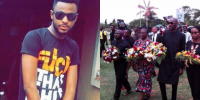 Active citizens! As part of #EiEat9 anniversary, we would like to know your opinion on our activities and the journey so far. Please fill this survey and enter the raffle to win a new phone!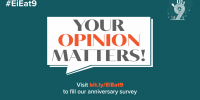 #OfficeOfTheCitizen on Radio
We have consistently promoted a culture of accountability and good governance through our weekly radio programme.
You can follow the conversation on #OfficeOfTheCitizen radio programme.
Never forget, the Office of the Citizen is the highest office in the land!
Tweet at @EiENigeria using #OfficeOfTheCitizen to be a part of the conversation.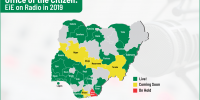 2019 Governorship Election Results
Collation of the results of Rivers State governorship election resumed on Tuesday, April 2nd and Nyesom Wike was declared the winner of the election with 886, 264 votes while his closest rival, Awara Biokpomabo of AAC polled 173, 859 votes.
 
APC won the governorship election in 15 states while PDP won in 14 states.

Currently, APC governs in 20 states, PDP in 15 states and APGA in 1 state.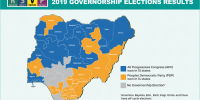 #BringBackOurGirls
This Sunday, April 14th marks 5th year anniversary of the kidnap of #ChibokGirls. 112 #ChibokGirls still remain in captivity. Leah Sharibu and Alice Ngaddah are also in captivity. 

Click here for updates on activities to commemorate the anniversary.

#EducationIsNotACrime #BringBackOurGirls #5YearsTooLong

Join a sit out:

Abuja – Unity Fountain, Daily, 5 – 6pm
Lagos - Noon – 1pm
Ikoyi (Every Saturday) – Falomo Roundabout, Ikoyi.
Ejigbo (1st & last Saturdays) - 64, Adewale Adenuga Street, Orilowo Bus stop via Binta International School.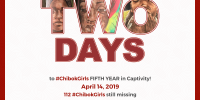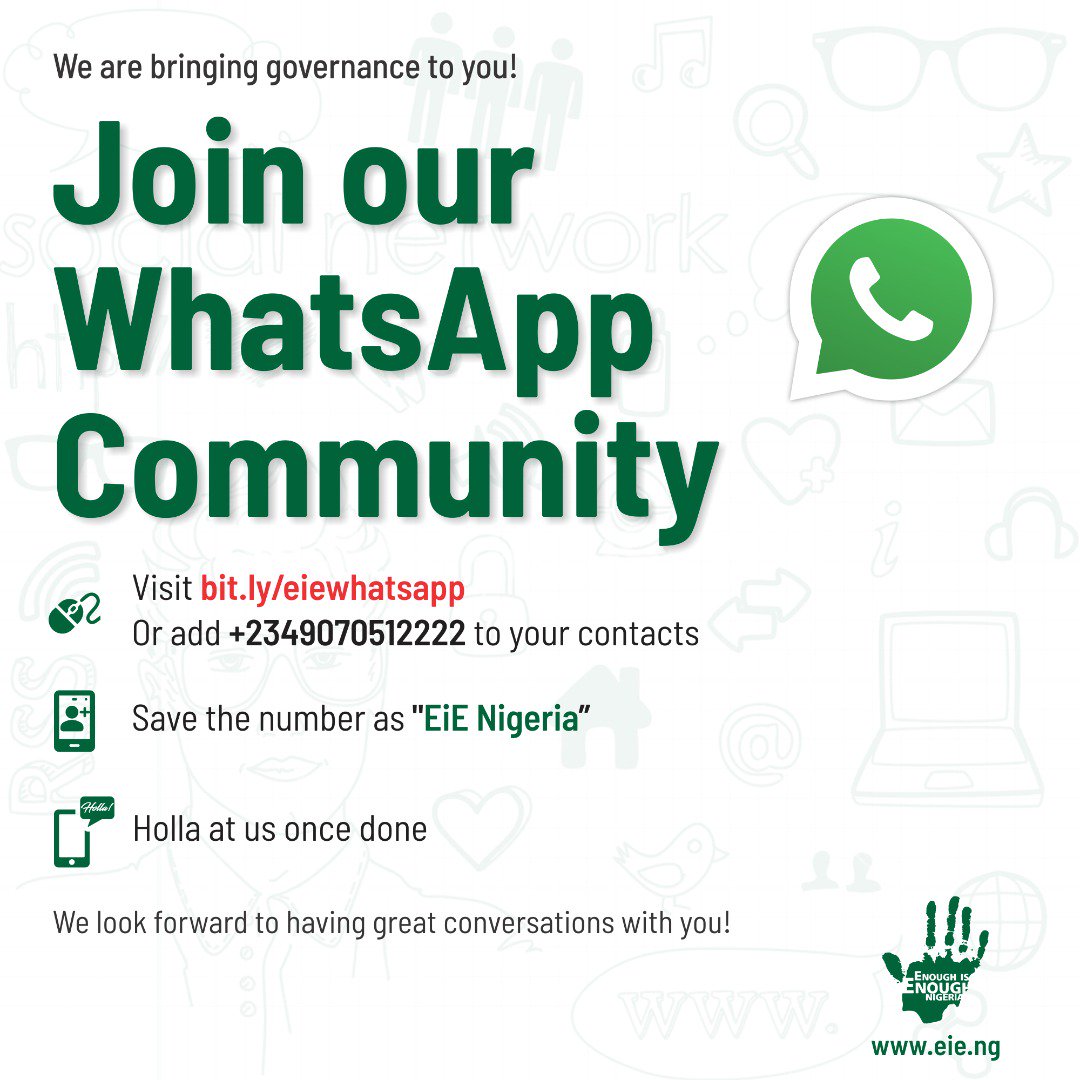 EiE's WhatsApp Community
EiE is coming closer to active citizens! Join our WhatsApp community and let's bring #GovTalk home.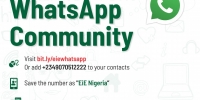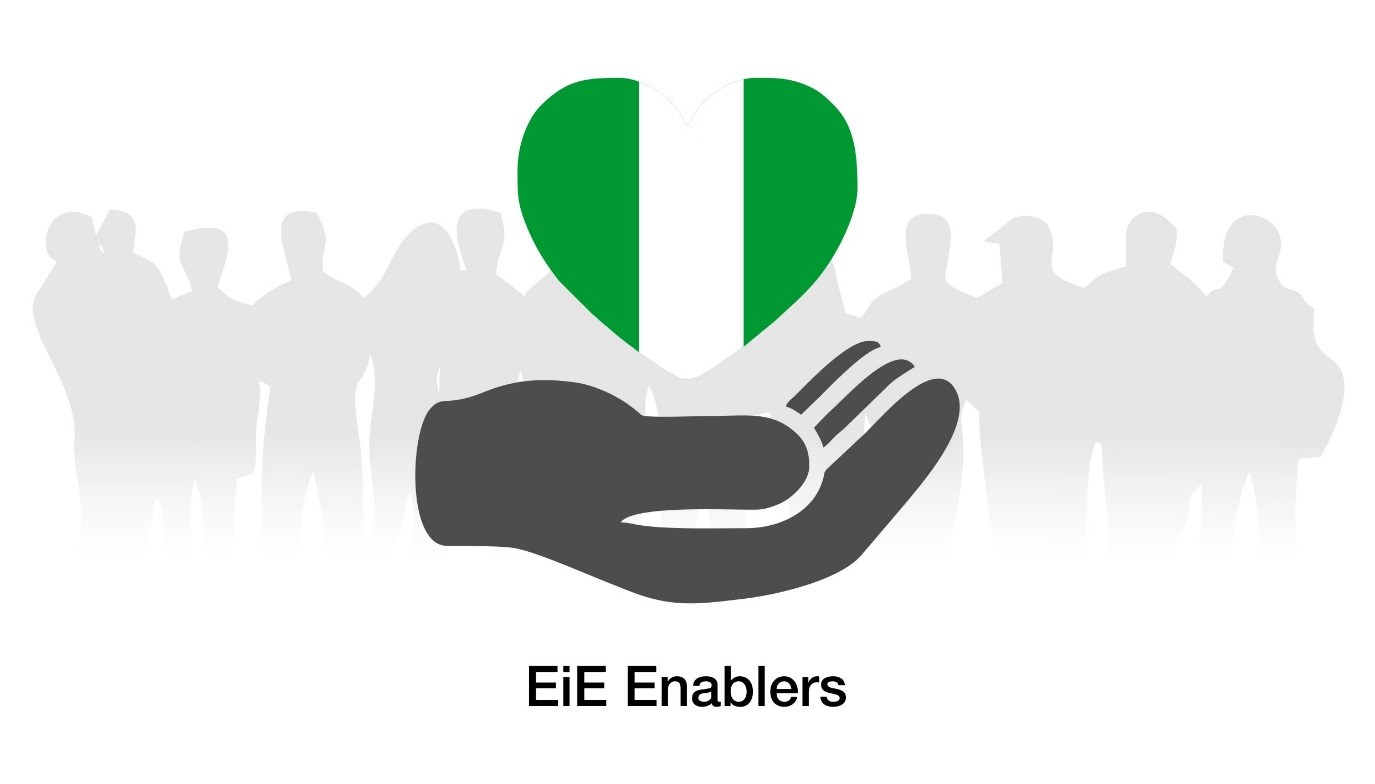 EiE Enablers
We cannot do it alone. We need your help!
Would you consider donating ₦500, ₦1000, ₦5000, ₦10,000 or any amount on a regular basis to support our work? This will make you an EiE Enabler!