"The DSS duty in law is merely to gather information and give it to the 
President and all that. They are not to arrest." 
- Afe Babalola (SAN)


Active citizens protested on Wednesday, August 14th at Unity Fountain, Abuja against the indiscriminate arrests and detention of Omoyele Sowore, Abubakar Dadiyata Idris, Steven Kefas and Jones Abiri in DSS custody. The protesters demanded the release of these law-abiding citizens.
#FreeSowore   #FreeDadiyata   #FreeJonesAbiri   #FreeStevenKefas
National Human Rights Commission
Calls for Memoranda
The National Human Rights Commission (NHRC) constituted a Special Panel of Investigation to receive and investigate complaints of alleged violations of human rights by security agencies especially against women and girls in the past 10 years. All memoranda should be submitted before Wednesday, August 21st…Read more
#ObonoOblaGate
President Muhammadu Buhari has ordered the immediate suspension of Chairman, Special Investigation Panel for the Recovery of Public Property, Mr Okoi Obono-Obla on Wednesday, August 14th over allegations of certificate forgery and financial impropriety. He was directed to turn himself in at the Independent Corrupt Practices Commission (ICPC) office for investigation. Recall that a House of Representatives panel had earlier indicted him of certificate forgery and financial impropriety in July 2018.
#OfficeOfTheCitizen On Radio
On #OOTCPlateau, Ponfa Miri and David Okpatuma discussed amplifying the voices of youths for the Sustainable Development Goals. Click here to catch up on the conversation.

You can follow the conversations on the #OfficeOfTheCitizen radio programs in 25 states.
Never forget, the Office of the Citizen is the highest office in the land!
Tweet at @EiENigeria using #OfficeOfTheCitizen to be a part of the conversation.
#EiEChronicles: 
"No End in Sight for Suffering
Pensioners in Nigeria - Bisi Ogunwale"
Nigerian pensioners suffer mainly because state governments have failed to save on behalf of those who have used their productive lives to serve the country...…Read More.
#BringBackOurGirls
We will keep demanding until our girls are brought BACK & ALIVE!

#EducationIsNotACrime #BringBackOurGirls #5YearsTooLong

Abuja – Unity Fountain, Daily, 5 – 6pm
Lagos - Noon – 1pm
Ikoyi (Every Saturday) – Falomo Roundabout, Ikoyi.

Ejigbo (2nd & last Saturdays) - 64, Adewale Adenuga Street, Orilowo Bus stop via Binta International School.
EiE's WhatsApp Community
EiE is coming closer to active citizens! Join our WhatsApp community and let's bring #GovTalk home.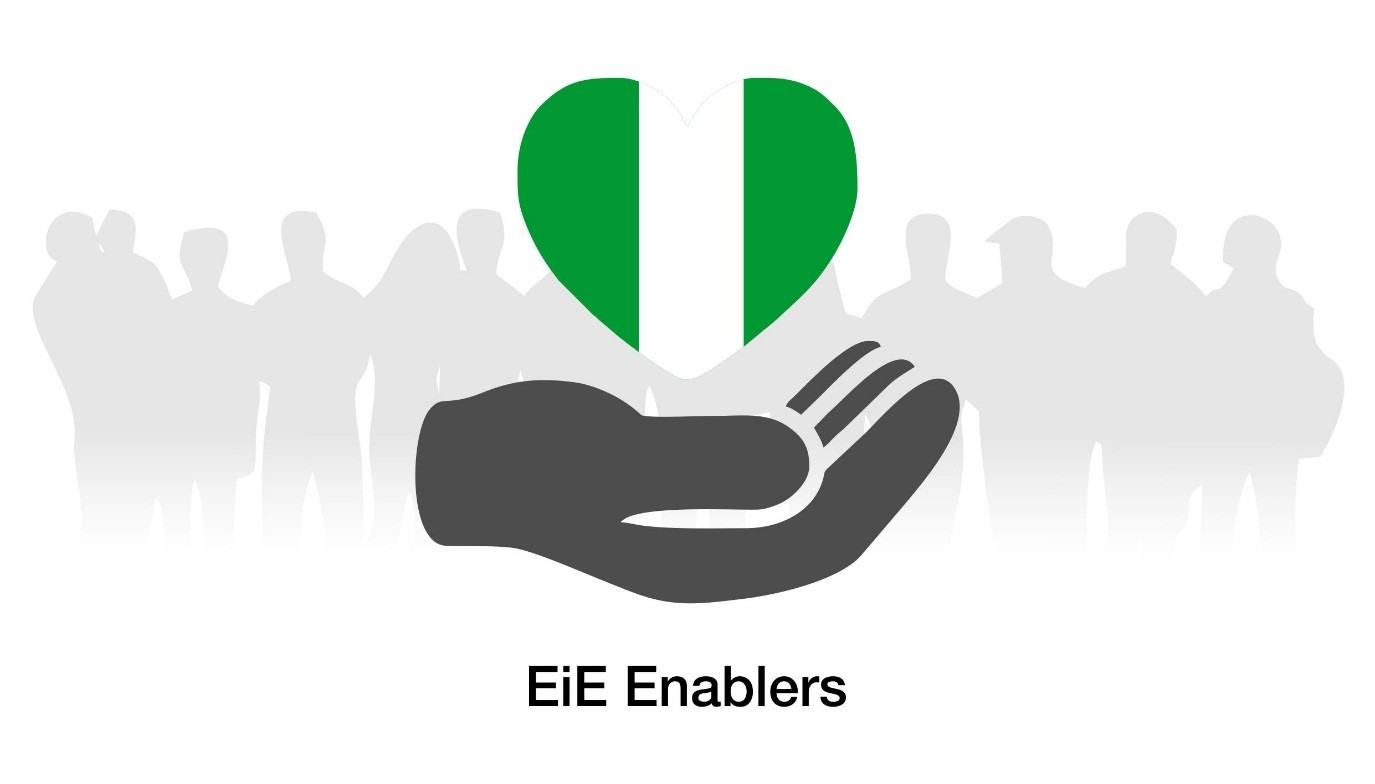 EiE Enablers
We cannot do it alone. We need your help!
Would you consider donating ₦500, ₦1000, ₦5000, ₦10,000 or any amount on a regular basis to support our work? This will make you an EiE Enabler!