Concerned Nigerians Group Ask PMB to #ResumeOrResign
#Nigeria: #AbsenteePresident
#Kenya: Voted for a President & Waiting ….
#SouthAfrica: Tried to oust their President
#Rwanda: Voted & 'crowned' their President
#Zimbabwe: President refuses to resign

President Muhammadu Buhari travelled to the UK for medical reasons on May 7th. 3 months later, his indefinite stay has generated a lot of heated debate in the polity and some Nigerians have even called for him to either return to work or resign. From Monday, under the aegis of the 'Concerned Nigerians' there has been a daily sit-out to re-iterate this demand. They have been met by a hostile government for exercising their constitutional right to freedom of speech. They have vowed to continue and we call on the Federal Government to protect them as the constitution demands.
OfficeOfTheCitizen Radio Programmes!
Abeokuta on Sweet 107.1 FM – "Youth Building Peace In Nigeria: #VoteNotFight"

Damain Oyibo of Olusegun Obasanjo Presidential Library's Youth Development Centre discussed Youth Building Peace in Nigeria focusing on the International Youth Day (#IYD2017).
Tune in every Tuesday at 10:30am.

Lagos on Nigeria Info 99.3 FM – "Constitution Review and Active Citizens: Matters Arising" [Repeat Broadcast]
Olumide Babalola, a lawyer, and Adeolu Adekola of EiE led the discussion on the Constitution Review Bills and the expected roles of active citizens.

Missed the conversation? Catch up.

Tune in every Wednesday at 8.00am.

Calabar on Hit 95.9 FM – "Act Not Rant: #IYD2017"
Dr. MacFarlene Ejah, a consultant to the Cross River State Ministry of Youth Development and Esther Eshiet of ACCD led the discussion on the demographic power of Nigerian youth.

Tune in every Thursday at 8:00am.

Ibadan on Splash 105.5FM – "Youth Participation in Politics & Governance"
Speaker, Oyo State Youth Assembly – Adeola Adelabu and PR Practitioner – Adeniyi Rotimi Johnson led the discussion.

Join us again tomorrow, August 12th as we discuss the state of education in Oyo state with focus on primary and secondary education.

Never forget, the Office of the Citizen is the highest office in the land! Tweet at @EiENigeria using #OfficeOfTheCitizen to be a part of the conversation.

Watch Out for #OfficeOfTheCitizen in Kogi, Gombe, Anambra, Kano & Abuja coming soon!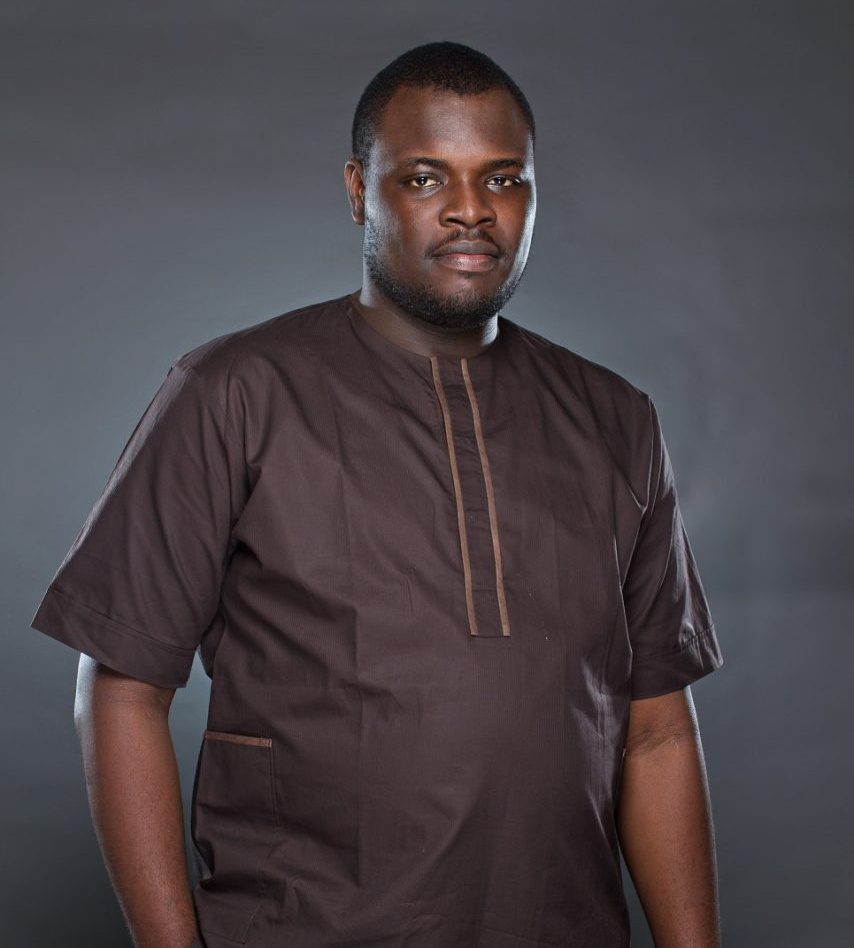 Office of The Citizen with Chude Jideonwo: Will The Third Party Candidates Please Stand Up?
Nigerians talk a good game about third party candidacies, especially Nigerians on social media. They speak often about this utopia where Nigerians have more than two options for president of Nigeria, and we could choose any of these options instead of what they consider less-than-ideal alternatives in our last two national election cycles.
So, let's talk about third party options in Nigeria. Or no, let's talk first about the idea of third party options globally. For a third party candidate or party to be taken seriously in an election by the generality of the voting mass, there has to be a basic standard of viability. Viability, in essence, lies in the question: is this candidate an effective vehicle with a reasonable chance of winning an election?... Read More

#BringBackOurGirls
Chibok Girls:
             276 abducted.
             57 escaped. 
             3 found. 
             103 released. 
             5 infants with our girls.
             19 parents dead.       
             We are still missing 113!

Lend your voice in your own way or join our gatherings:
Abuja – Unity Fountain, Daily, 5 - 6pm
Lagos – Falomo Roundabout, Ikoyi, Saturdays, Noon – 1pm
Lagos – Ejigbo Local Council Area, Opposite NNPC, Ejigbo, 2nd & 3rd Saturdays, 11am – 1pm
Subscribe to get periodic updates.

EiE Nigeria Monitors Kenya Presidential Elections!
In line with our #RSVP campaign, our Executive Director was in Kenya to monitor the Presidential Elections that held on Tuesday.
Worthy of note is the fact that Kenyan citizens turned out enmasse to perform their civic duty. The challenge with the Form 34A that was not initially posted affirms our position that PU level results must be publicly accessible in Nigeria.

INEC Decentralizes #CVR2017 In Anambra
Ahead of the governorship elections in Anambra, INEC has decentralized the ongoing nationwide #CVR2017 exercise in Anambra to the Registration Areas. The Registration Area level CVR exercise in Anambra which started on Thursday, August 10th  will continue till Tuesday August 15th. The move by the Commission to decentralize the registration from the 21 LGA offices to the 326 Registration Areas in the state is aimed at bringing the exercise closer to the people.
#AnambraCVR2017 will officially be suspended on August 16 until after the gubernatorial election in November to enable the Commission print & distribute PVCs.
Are you in Anambra and haven't registered to vote yet? Find your nearest ward and go register NOW!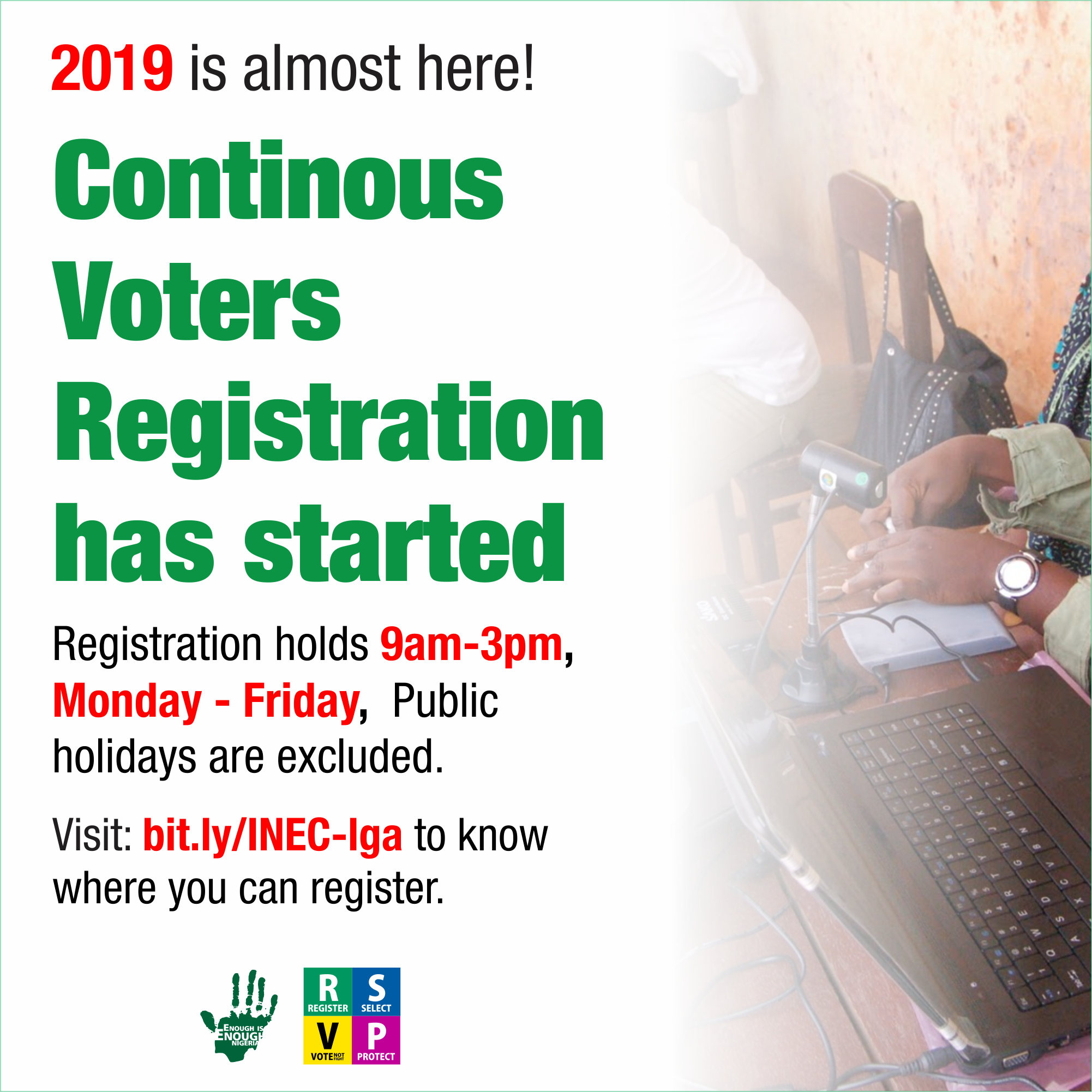 #DinoRecall Update
A Federal High Court in Abuja, has fixed September 11 for judgment in the suit by Senator Dino Melaye, challenging his planned recall by voters of Kogi West Senatorial District. Justice Nnamdi Dimgba, announced this today, after he listened to lawyers from both sides and adopted written arguments filed.
In the suit, Melaye alleged among others, denial of fair hearing and questioned the authenticity of some of the signatures of voters in the petition for his recall sent to the Independent National Electoral Commission (INEC). The court also heard a similar suit filed by the Kogi State Chapter of the All Progressive Congress (APC) and 12 others.