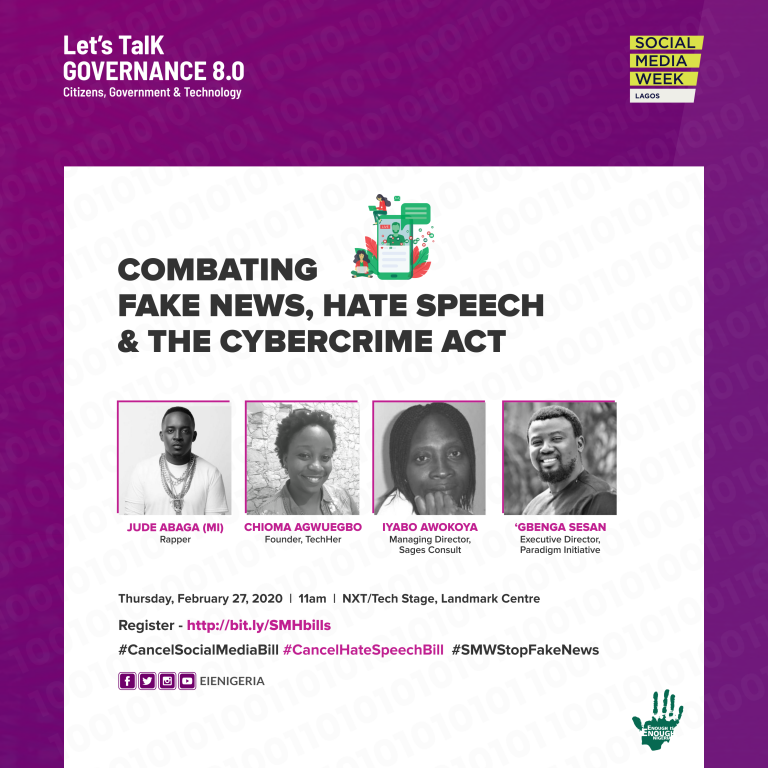 Combating Fake News, Hate Speech and the Cyber-Crime Acts
Join us and our amazing lineup of speakers at this year's #SMWLagos. 
Our session will shed light on diverse perspectives on the regulation of social media & hate speech and share international best practices. We look forward to interacting with you on Thursday, February 27th
Social Media Week Lagos 2020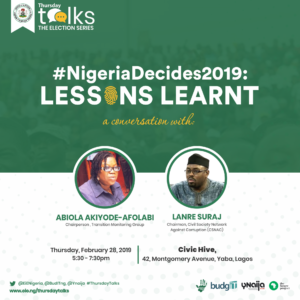 3rd Floor, 13 Hughes Avenue Alagomeji, Yaba, Lagos Nigeria
27
February
NXT / Tech Stage, Landmark Centre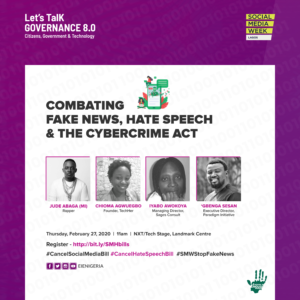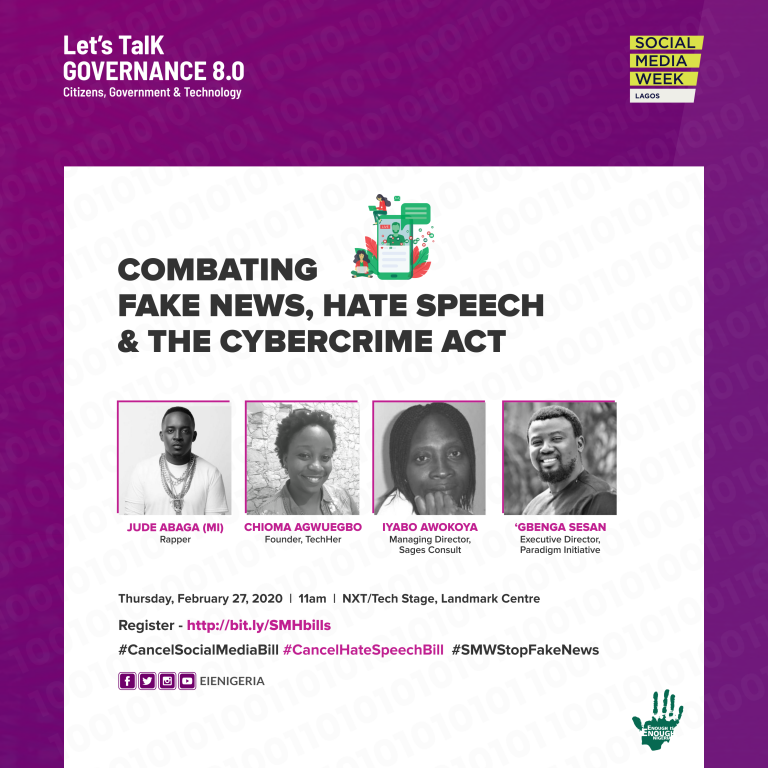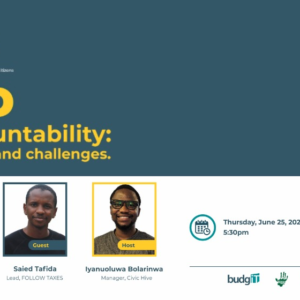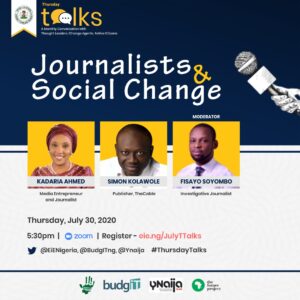 No event found!