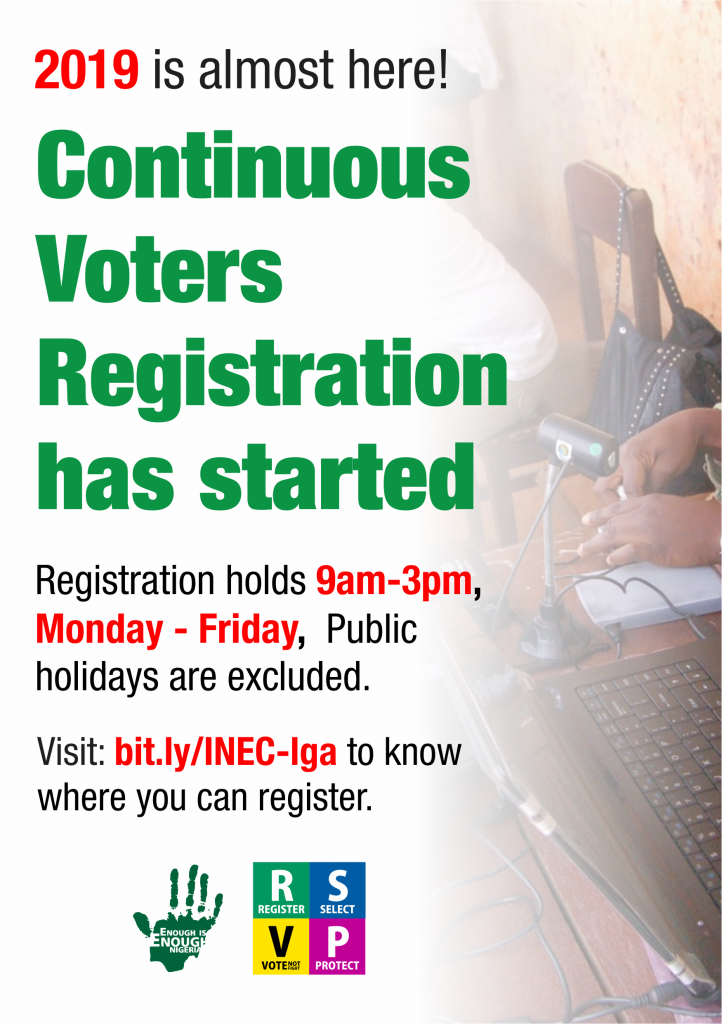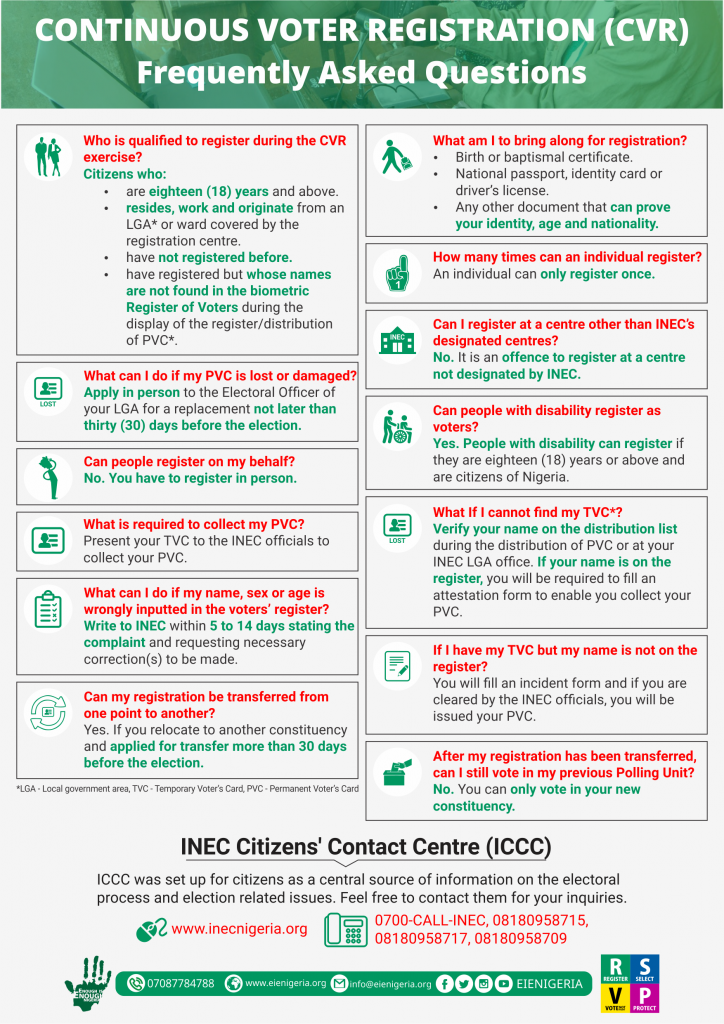 Once you turn 18, you are eligible to register and vote in Nigeria.
Why Should You Register?
If you are not registered, you cannot vote and others will determine who represents your ward, local government, state and country on issues that matter to you
The Independent National Electoral Commission (INEC) only registers new voters at specific times. If you have not yet registered to vote, look out for announcements for upcoming Continuous Voter Registration (CVR) exercise.
Tips for New Voters
Register to vote in a polling unit close to your area of residence due to restricted movement on election days.
Don't know where your polling unit is? Use the INEC Polling Unit Locator Tool
2011 Voters Register distribution
2015 Voters Register distribution
Replacement of Lost or Damaged Voters Card
A valid voters register with each voter having a voters card is a must to ensure that elections are free and fair.
A person must possess a voters card in order to be accredited and allowed to vote during an election. The card identifies the voter. Thus the voters name can be checked easily by the Presiding Officer or his Assistant.
It is therefore important that a person keeps his voters card safely, to prevent loss or damage.
However, if a person losses his card or if it is damaged, the Independent National Electoral Commission can replace them.
The procedure for replacement of lost or damaged voters cards is as follows:-
The voter shall apply in person to the Electoral Officer or any other officer duly authorized for that purpose by the Resident Electoral Commissioner.
The application shall be at least 30 days before an election
The applicant shall state the circumstances of the loss or damage
The applicant shall be issued with another copy of his original voters card.
The word "DUPLICATE" will be marked or printed on it clearly.
The date of issue will also be printed on the new voters card.