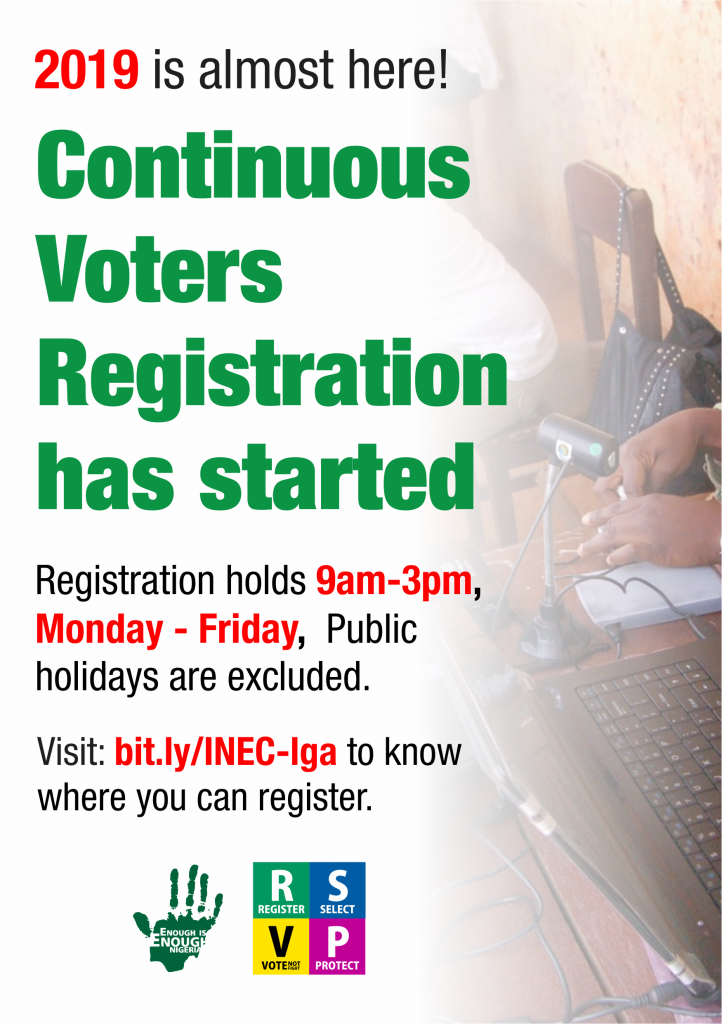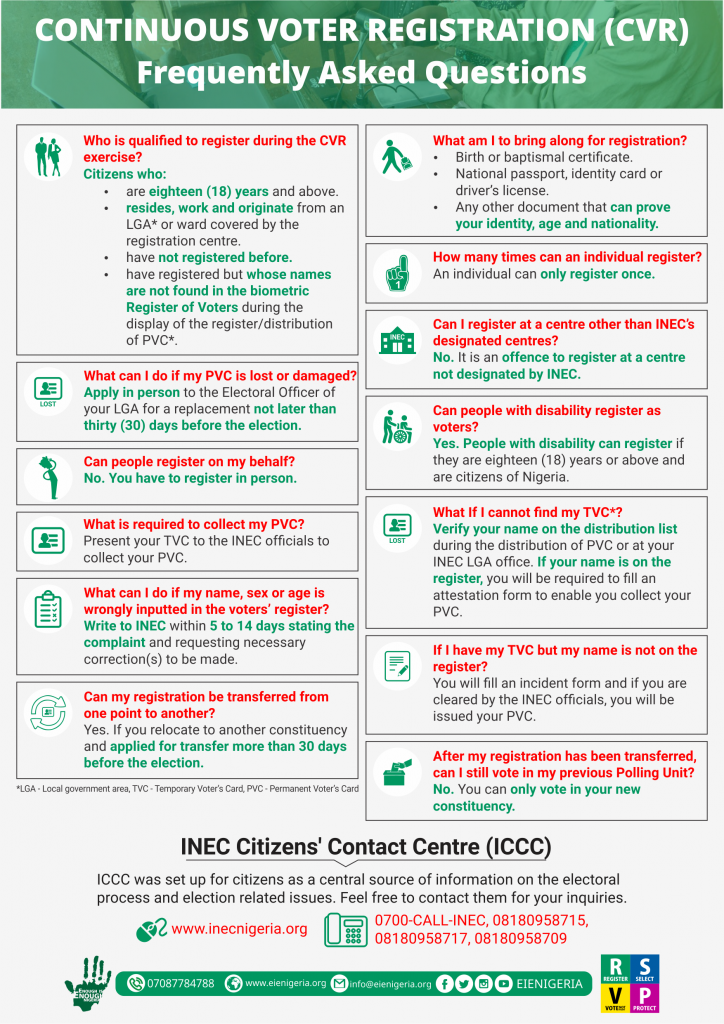 Once you turn 18, you are eligible to register and vote in Nigeria.
Why Should You Register?
If you are not registered, you cannot vote and others will determine who represents your ward, local government, state and country on issues that matter to you
The Independent National Electoral Commission (INEC) only registers new voters at specific times. If you have not yet registered to vote, look out for announcements for upcoming Continuous Voter Registration (CVR) exercise.
Tips for New Voters
Register to vote in a polling unit close to your area of residence due to restricted movement on election days.
Don't know where your polling unit is? Use the INEC Polling Unit Locator Tool
2011 Voters Register distribution
2015 Voters Register distribution