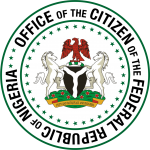 These are guides that should be read by every citizen. They state in very simple terms how citizens can get involved and act.
EiE uses the #OfficeOfTheCitizen Radio Program to educate citizens on their rights and responsibilities.
We challenge laws and actions that are against the interest of citizens in court.
Set up for the purpose of providing advice and assistance to electricity consumers
Conference, lectures, panels & workshops to discuss citizens, governance and technology.

Nigerians are reported missing daily. Our government has no records. We are documenting missing Nigerians to raise awareness.
Student Lead, a project by EiE Nigeria is aimed at engaging students in Nigeria's tertiary institutions on the impact of politics and the effect of government policies on their lives and the future.
Raising the next generation of Nigerians who will reconfigure the nation as it should be!